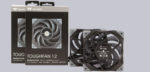 Today on OCinside we have tested the new Thermaltake ToughFan 12 High Static Pressure Radiator Fan. The ToughFan 12 are 120mm fans from Thermaltake that generate high static pressure while still remaining pleasantly quiet. The Thermaltake ToughFan fan series can be used for water cooling, as well as for air coolers or as a case fan and we will see in the test how silent and good they really are.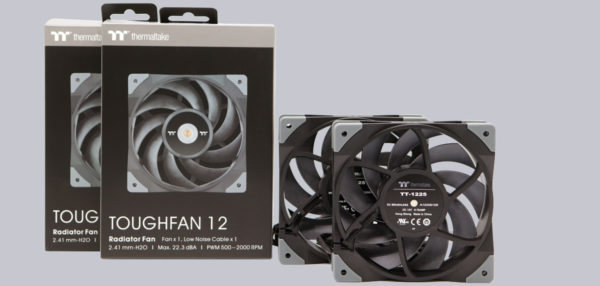 Thanks for the support …
Thanks for the support to the manufacturer Thermaltake.
The Thermaltake ToughFan 12 Fan at review date has a price of approx. 22 Euro and by the way is also available as Thermaltake ToughFan 14 with 140mm.
Here you can order the Thermaltake ToughFan 12 12cm Fan.
The fancy box already shows a few details about the Thermaltake Radiator Fan on the front.

All important technical data has been printed on the back of the box in a very exemplary manner.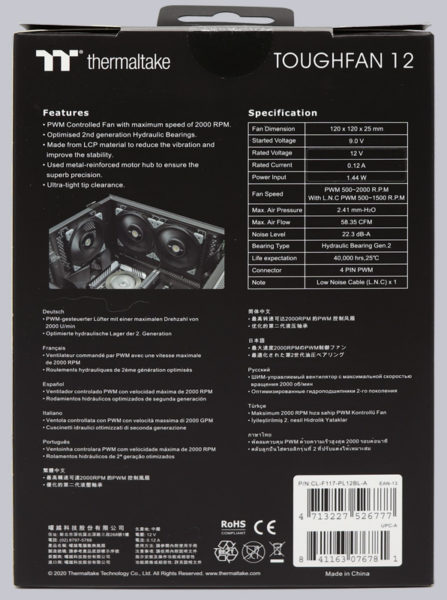 To get to the fan, you flip open the box and simply pull out all the contents.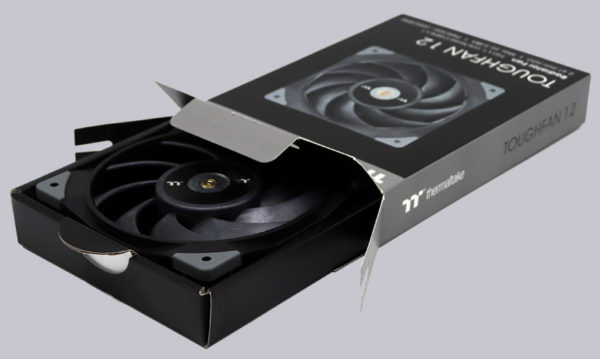 Scope of delivery…
Speaking of contents, the scope of delivery includes the fan as well as a multilingual flyer with the warranty conditions.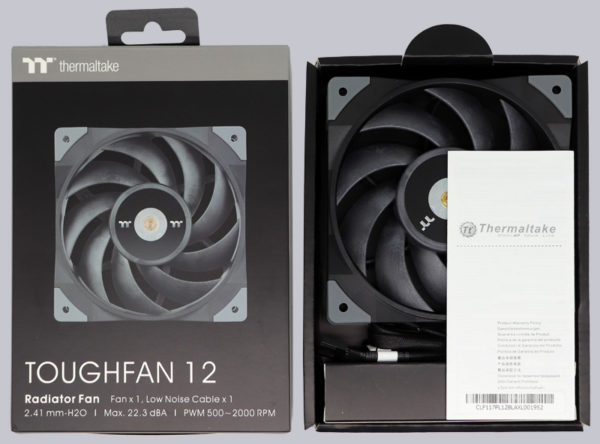 In addition, a small accessory box with a few screws and a 4-pin to 4-pin low-noise adapter cable is included. Very positive is that four short screws are included for mounting the fan directly in the case, as well as four long screws for mounting it to a radiator.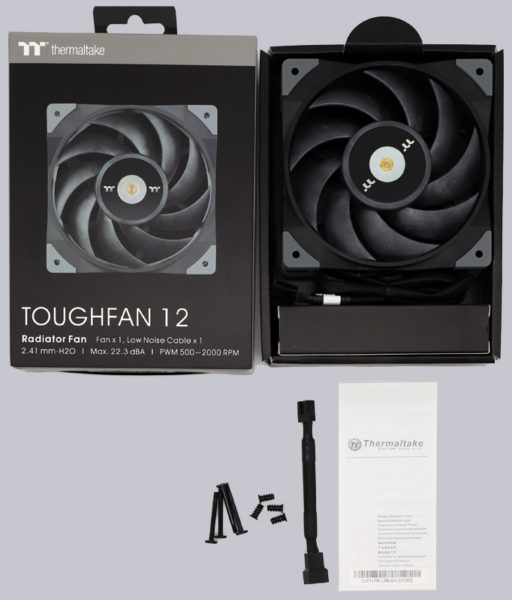 Thermaltake ToughFan 12 technical specifications …