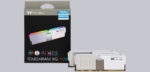 Stylish Thermaltake Toughram XG RGB White RAM! Thermaltake presents the Toughram XG RGB in white and wants to set completely new accents. We test the new Thermaltake Toughram XG RGB White modules as DDR4-3600 16GB kit and also show a video of the extraordinary ARGB effects on an ASRock Steel Legend motherboard in our OCinside.de YouTube channel!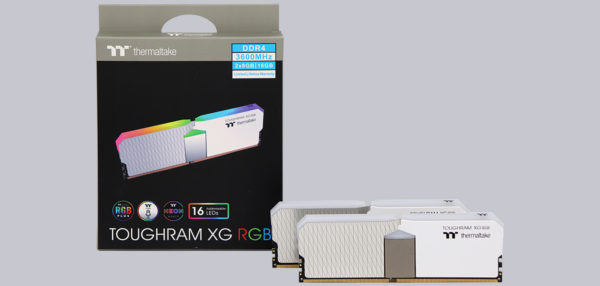 Thanks for the support …
Thanks for the support to the manufacturer Thermaltake.
2x Thermaltake Toughram XG RGB 8GB 288-pin DIMM DDR4-3600 White modules from the RG06D408GX2-3600C18B kit were tested. The price for the kit is currently around 125 Euro (as of 02/2022). Thermaltake offers the Thermaltake XG RGB modules as a set with 2x 8GB, 2x 16GB and 2x 32GB and the performance ranges from DDR4-3600 over DDR4-4000 and DDR4-4400 up to DDR4-4600!
Here you can order the Thermaltake Toughram XG RGB White RAM.
The delivery of the Thermaltake Toughram XG RGB modules in white …
Thermaltake delivers the memory modules in stylish packaging, which immediately shows what's inside the box.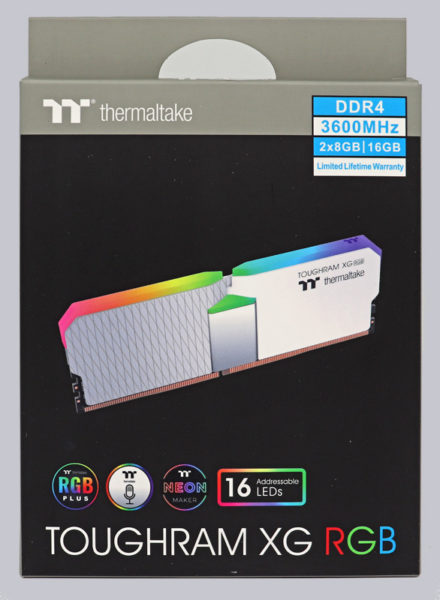 The exact description including serial number and compatibility to different RGB programs can be found on the back.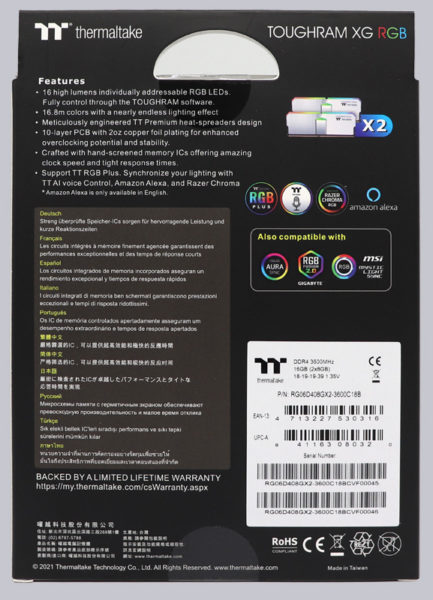 The modules are protected with an additional foil on the polished center strip so that they do not scratch under any circumstances.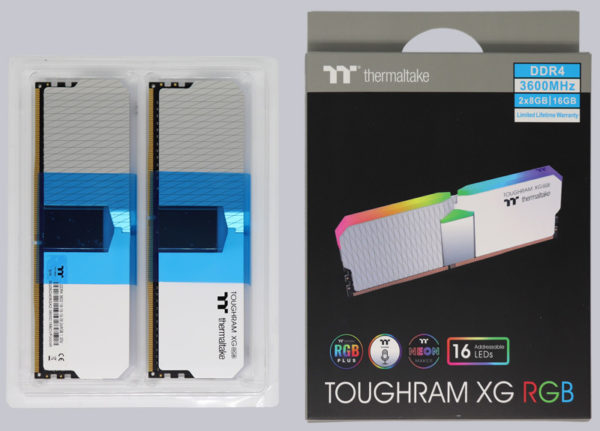 Let's continue with the technical data.
Thermaltake Toughram XG RGB 2x 8GB DDR4-3600 White technical specifications …