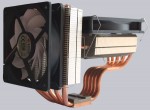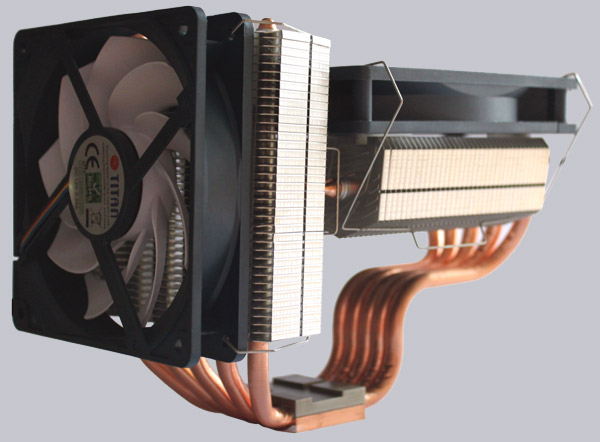 Very special is the design of the Titan Fenrir, because of its mounting position of the two heatsinks. A major shortcoming of vertically arranged cooling towers or water coolers is that the proximity of the CPU socket is not or only inadequately supplied with fresh air. Since the motherboard manufacturers have, however, the indirect cooling incorporated by the CPU cooler in their thermal design, it is important to also take care of those.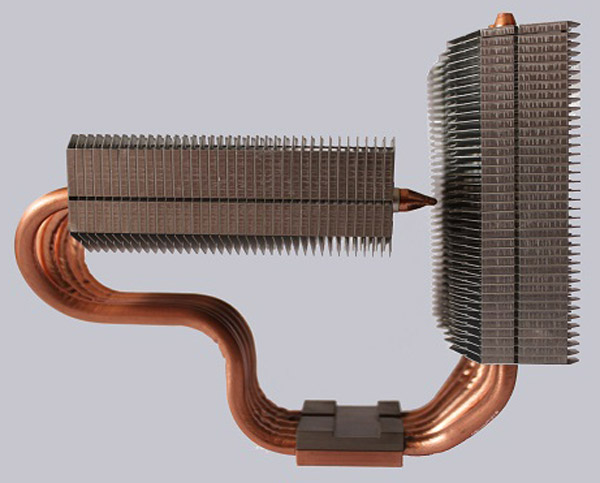 This is done by the Titan Fenrir on a clever way, simply by rotating the second cooling tower for 90°, so we have a mounted fan blowing at the area around the CPU socket. To illustrate this feature, Titan printed a little Picture on the outside of the Box. Also good to see is the ability to choose if you want to mount the cooler vertically or horizontally so that the warm air is transported either to rear or top of the case.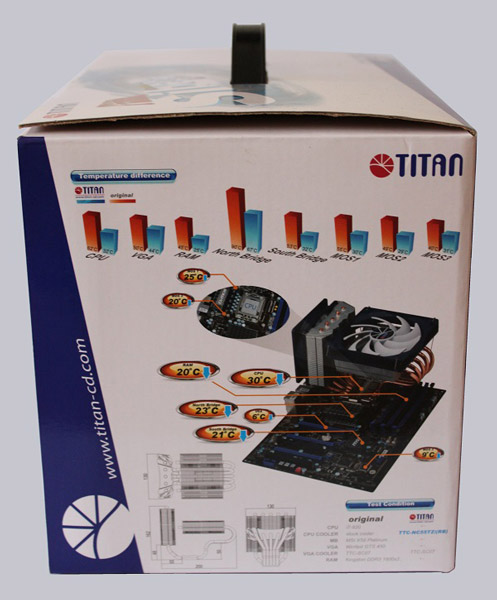 As regards the processing, this can be described as fine.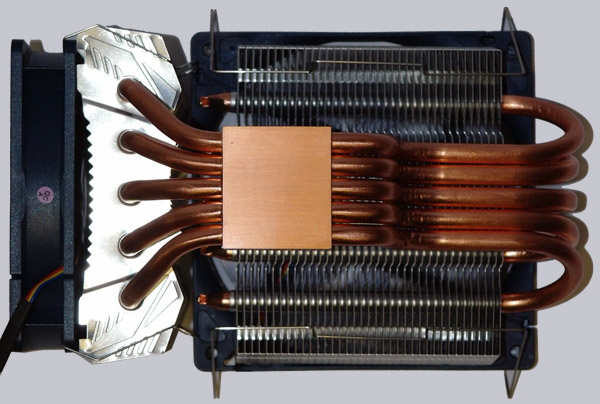 Other manufacturers were a bit more thorough when bending the heatpipes. You can see clear traces of bending on the Titan Fenrir heatpipes. However, these are after installation barely visible and do not affect the function.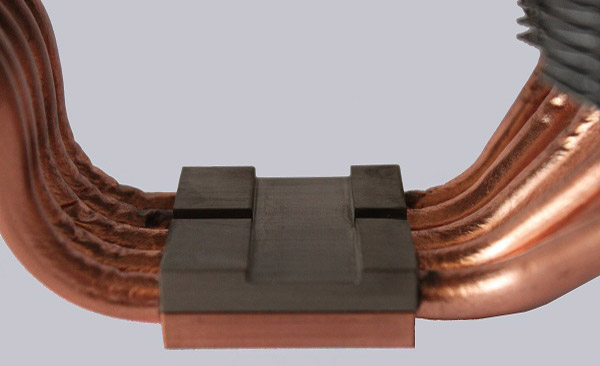 Unfortunately, as with many other competing products, the cooler surface is not polished.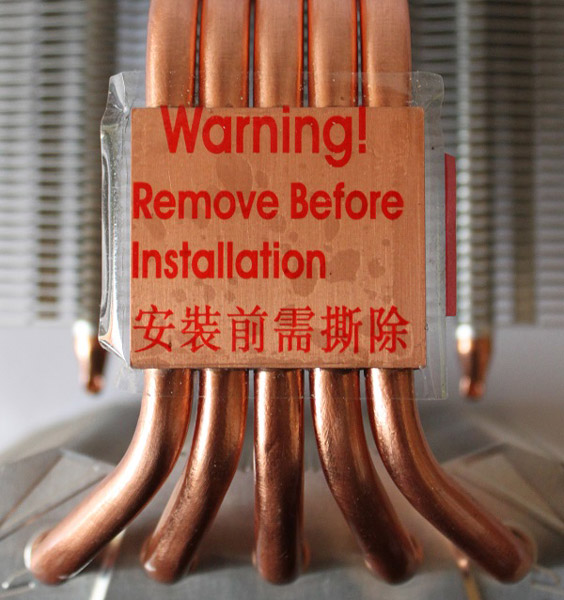 The grooves of the CNC milling machine are clearly visible and are likely depending on the care of the thermal paste applying cost some degree of cooling capacity.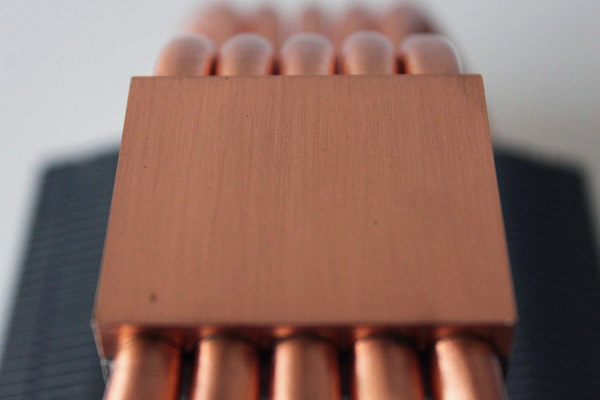 Here, however, any user with some polishing compound and / or sandpaper can make the most of this CPU cooler.
The performance of both fans – Titan TFD-14025H12ZP and Titan TFD-12025H12ZP – in combination with the Y-adapter should not cause problems to motherboard connection …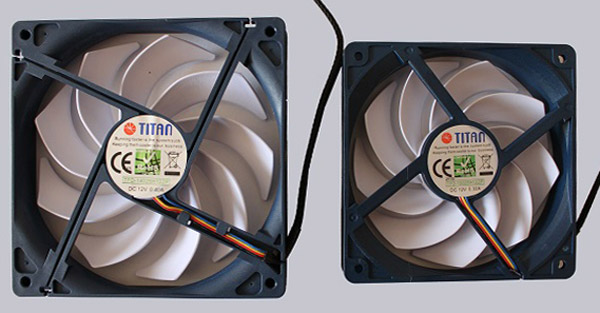 … because it does not exceed 9 Watts.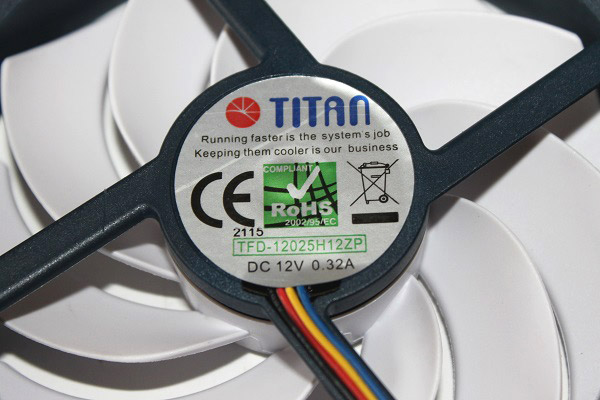 Contrary to the label on the box the cooler in our opinion, it is suitable according to LGA 1150 processors and for the current Socket 2011.
Titan Fenrir Siberia Cooler Installation …
Titan Fenrir Siberia CPU Air Cooler Review