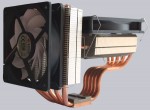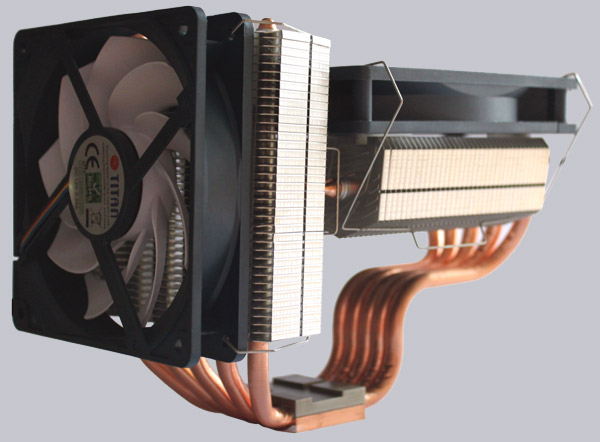 Looking at the Intel backplate you notice quickly the thin adhesive film which is applied to protect the mainboard. This is only to protect the surface only in the area. However, soldering points, or possibly SMD components underneath are not really protected from damage or short circuit. With the test board – Asus P8P67 Pro Rev 3.1 this was not a problem, which could not be fixed with tape, but the manufacturer should here draw on the proven foam rubber pads to avoid such problems.
The socket could be assembled easily and also had a solid hold on the motherboard.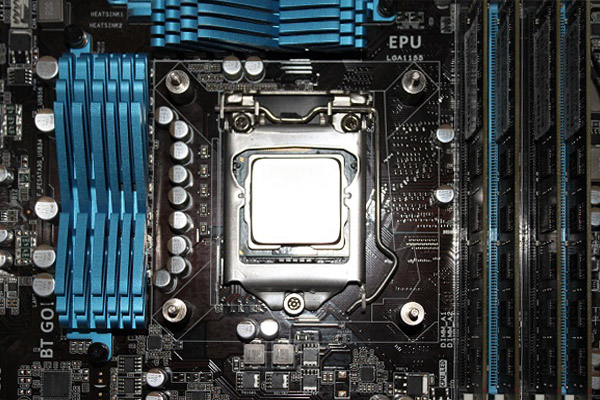 Titan put a package of accessories inside the box to the install the cooler.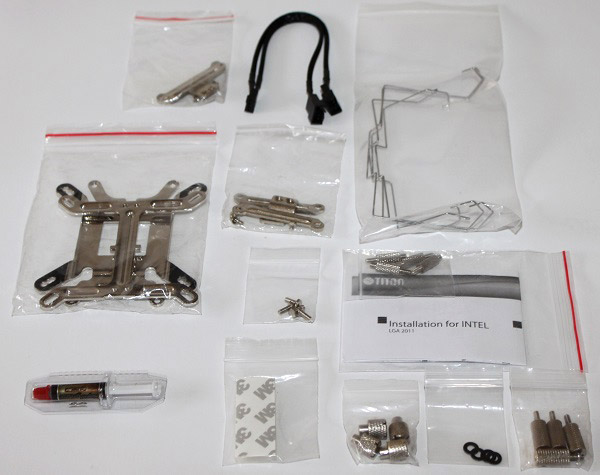 However, the installation of the cooler was not that easy. Even with disassembly of both fans the Phillips screws, with which the cooler is attached to the base, were not accessible by a screwdriver. Due to the corrugation of the screws these can be at least hand-tighten which should suffice. Unfortunately the installation of the fan brackets are not exactly recognizable, but for inexperienced hobbyist cooler a look at the box brings the desired success. The Fan brackets are not really holding the fans in position tight, so the fan or even the whole cooler should be removed before transport.
Due to the enormous size and tree shape of the radiator, mounting could also be a problem in smaller cases. At least for the large CM Storm Stryker it fits like a glove.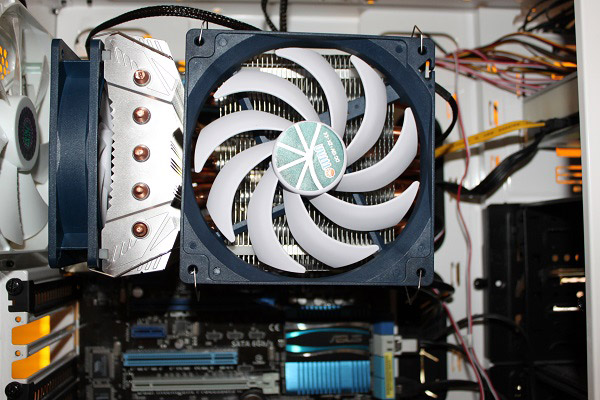 Titan Fenrir Siberia Setup and Results …
Titan Fenrir Siberia Cooler Review