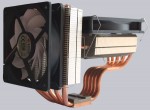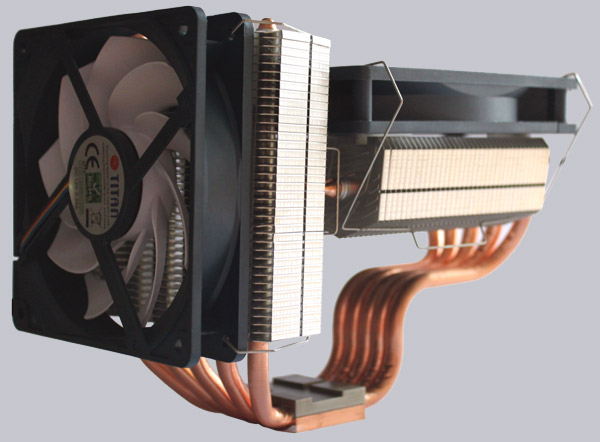 Titan is a known brand in the pc hardware and accessories scene. Not only because of their massive aluminum frame fans and various accessories. Meanwhile, the Taiwanese company also produces a wide range of CPU coolers. One of them is the Titan Fenrir Siberia Edition. We will find out in this review, if it remains just as cool as the eponymous Fenris Wolf in the far north.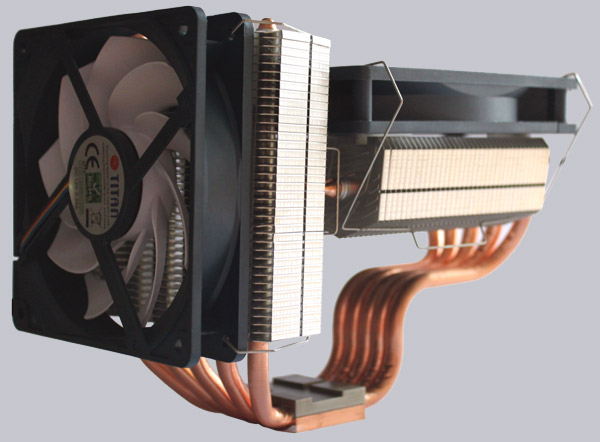 Thanks for the support …
Many thanks for the review to Marauder25 and the fast delivery by the manufacturer Titan.
The Titan Fenrir Siberia TTC-NC55TZ(RB) has a price of approx. 69 Euro (as of 07/2014).
HHere you can buy the Titan Fenrir Siberia
The delivery of the CPU-Cooler …
Inside this box is the well packed Titan Fenrir Siberia CPU Cooler: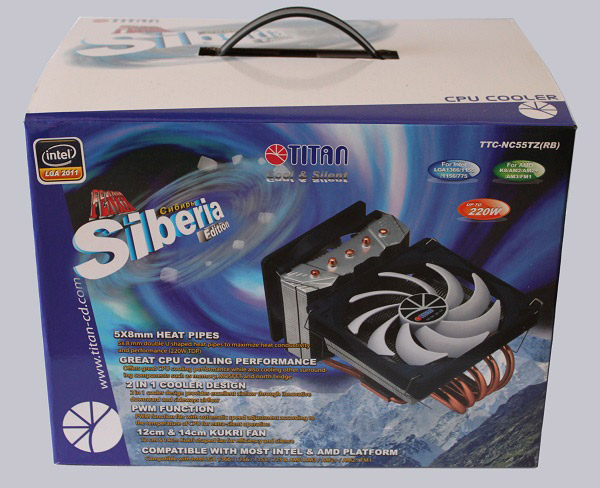 That is contained in the box …
Let us open the box and take a closer look inside:
The scope of supply includes the very large twin tower cooler, a booklet and two fans, a backplate and various screws. Titan also puts a small tube of thermal compound Titan Royal Grease in the package. To connect the two fans with a motherboard there is a Y-adapter also included.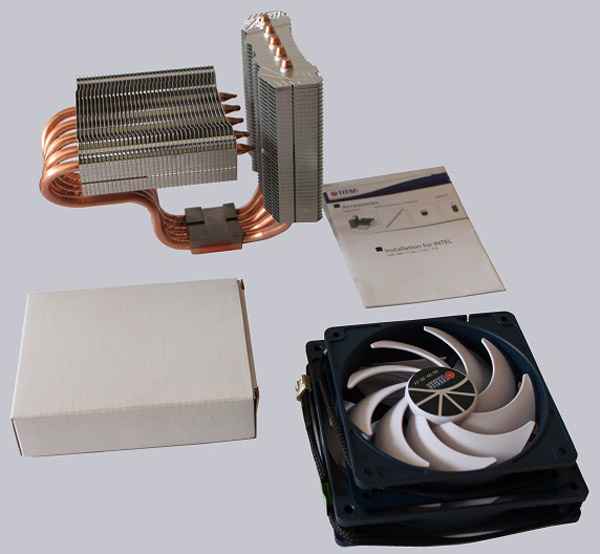 Titan Fenrir Siberia Technical Data …