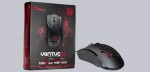 Operation …
The Tt eSports Ventus X was tested on following system:
Intel Core i5 4460 @ 3200 MHz
MSI B85M-E45 Rev. 2.0
2x 4GB DDR3-1600
MSI GeForce GTX960 4GB OC
Cooler Master 500W Silent Pro PSU
Cooler Master RC690 case
Windows 7 Ultimate 64 Bit Service Pack 1
Software:
Tt eSports Command Center V1.018
Overall the Ventus X has a pretty classic shape, if you have small hands, you might struggle reaching the front thumb-button. Also the contact point for both main buttons is not ideal. Because of the rather smooth plastic users who prefer the claw-grip might slip off the mouse.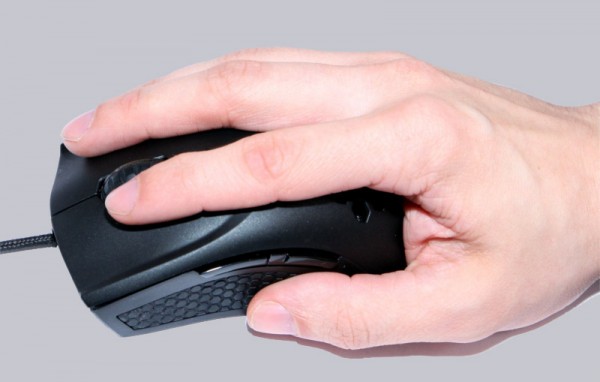 While changing between DPI settings you need to keep in mind that there is just one button to rotate through settings. When having 4 levels, you need to click three times just to change to the lower level. It might come in handy to restrain to only two levels so you can switch between them with just one click.
Because of the big sliding feet the mouse can be moved easily even on a wood surface. The adjustable weight makes it possible to adjust the mouse to your own needs.
The switches have a pleasant pressure point. While turning the mouse wheel is nearly as loud as the left button. This can make scrolling through a longer text pretty annoying.
Tt eSports Ventus X result and general impression …