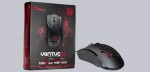 Result and general impression …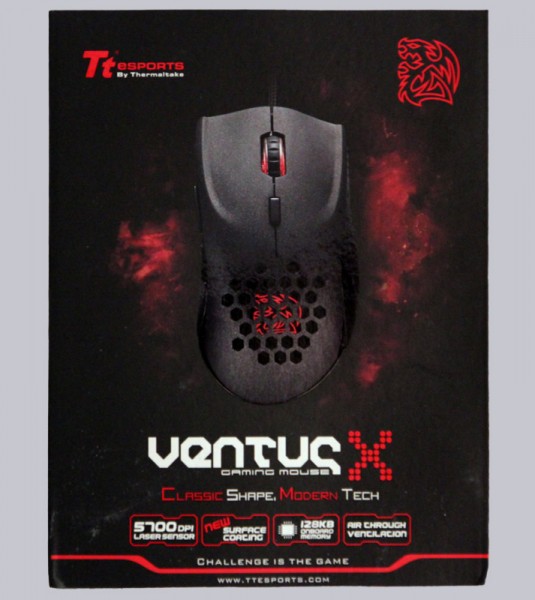 With the Tt eSports Ventus X Thermaltake managed to bring out a gaming mouse with a classic design that still has some flashy points. We cannot give an ultimate opinion on the shape because every hand and every grip is different. Gamers with smaller hands might have problems to find the fitting grip. Sensor and switches are precise components that fit the needs of gamers. We also like the lateral rubber inlays, because those don't give the impression that they might detach or dissolve after a couple of months.
The provided Tt eSports command center is a software that gives you the opportunity to modify the functions of the mouse in a lot of ways. This makes it even more peculiar that the current version doesn't give you many options to control the lighting. Another point of criticism is the lack of a second button below to mouse wheel. This way you cannot easily switch down the dpi and miss the chance to have another programmable button.
Overall the Ventus X is surely not free of weaknesses. But if you are one of those gamers who likes to play with a tissue under your palm, you might consider this mouse because the honeycomb shaped cutouts can bring the crucial cooling you need.
Discuss in our forum about the Tt eSports Ventus X mouse and share the experiences …
Here you can order the Tt eSports Ventus X mouse.
Read on in the hardware test area with several hardware reviews …