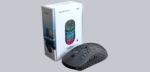 Result and general impression …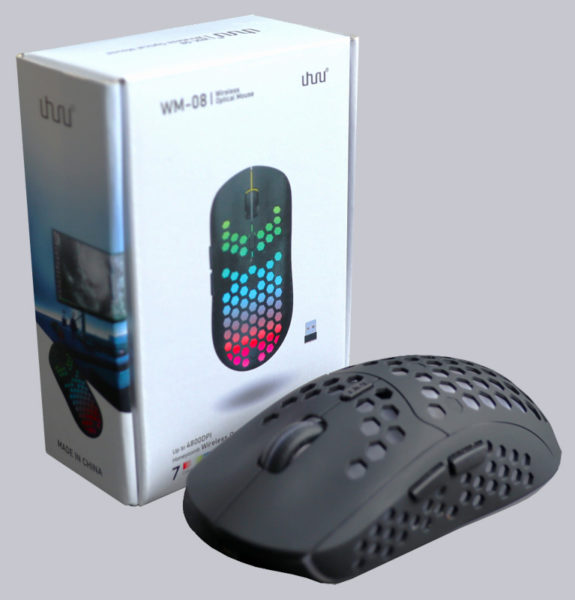 The Uhuru WM-08 RGB wireless mouse offers solid performance and sufficient features to be used as a budget gaming mouse or even as a second or travel mouse for about less than 20 Euro.
Of course, much is kept a bit simpler especially in comparison to the otherwise rather high-priced gaming mice of the renowned competition, but on an absolutely acceptable level. However, not much can be said about the long-term durability of the switches and the integrated battery, even after 8 weeks of intensive use.
The WM-08 can really score with the RGB lighting. It skillfully sets the wireless mouse in scene in combination with the honeycomb design.
Overall, the Uhuru WM-08 RGB is a very good budget price tip in our eyes and even receives the OCinside.de Price Tip Award!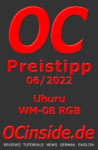 Discuss in our forum and share experiences about the WM-08 …
Here you can order the WM-08 RGB at a reasonable price.
Read on in the hardware test area with several hardware reviews …