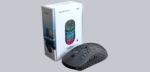 Today we are testing the WM-08, a very affordable RGB wireless mouse from Uhuru. We take a look at whether you can get a decent RGB wireless mouse for a very small budget in the following review and even test it in a LAN party endurance trial.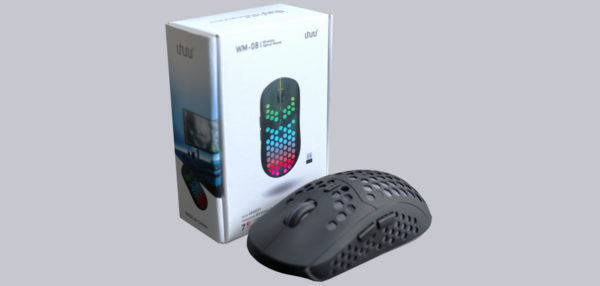 Thanks for the support …
Thanks for the support to Henro and the manufacturer Uhuru.
The Uhuru WM-08 wireless mouse has at review date a price of approx. 20 Euro.
Here you can order the WM-08 RGB wireless mouse.
The delivery of the WM-08 …
The WM-08 RG wireless mouse comes in a very compact package that is barely bigger than the mouse itself.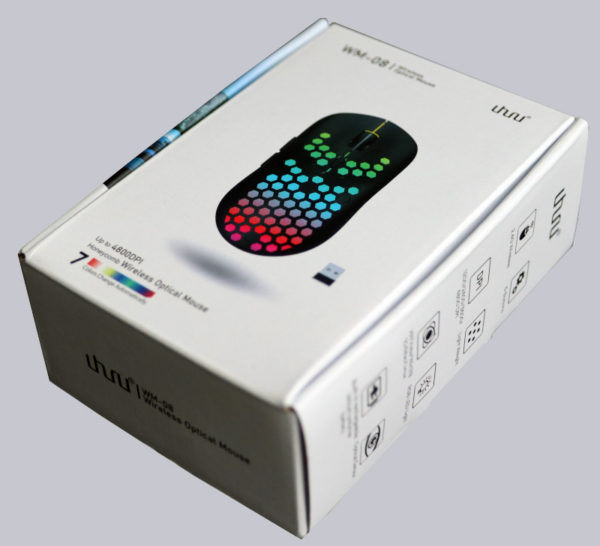 On the side, we can see some features and functions, e.g. the RGB illumination, switchable sensor resolution or the very low weight.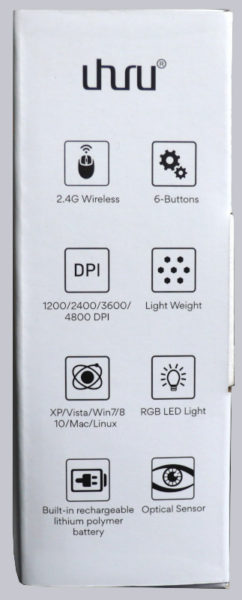 This is included in the delivery package …
Despite the tiny packaging, the WM-08 wireless mouse and USB receiver are safely tucked away.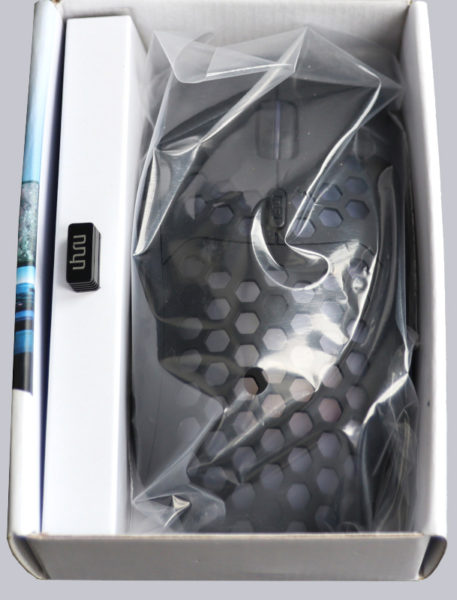 The scope of delivery also includes a USB-A to Micro-USB cable and a printed quick start guide. The cable rather belongs to the category "standard accessory cable". It would work if necessary not only to recharge the mouse, but also to continue using it at the same time, but it is rather inflexible for a mouse cable.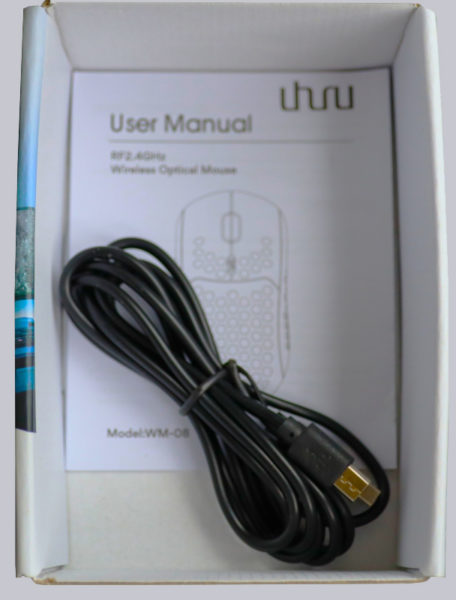 Uhuru WM-08 RGB technical specifications …