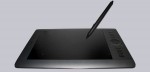 The first humans used squeezed berry juice to draw hunting scenes on the walls of caves. Today we are a few steps ahead. The berry juice has become a pen with electromagnetic resonance and instead the cave walls, we are now using graphics tablets. However, the basic idea remains the same. That is why we now have the tablet Intuos Pro M from the company Wacom in our review. Whether this pen tablet gives wings to our creativity, we will find out at OCinside.de.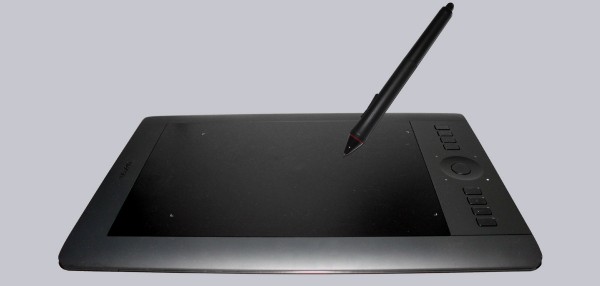 Many thanks for the support …
Many thanks for the support to Marauder25.
The Wacom Intuos Pro Medium wireless pen tablet has at review date a price of approx. 300 Euro (03/2016).
Here you can buy the Wacom Intuos Pro M.
The delivery of the Wacom Intuos Pro pen tablet …
Depending on the version, the Intuos Pro graphics tablet might have a different scope of delivery. In any case, it is delivered in this large box.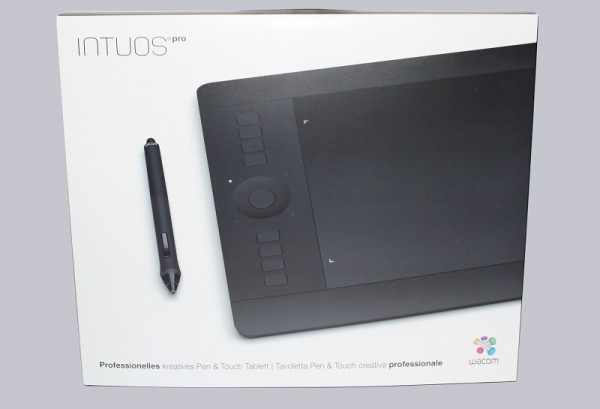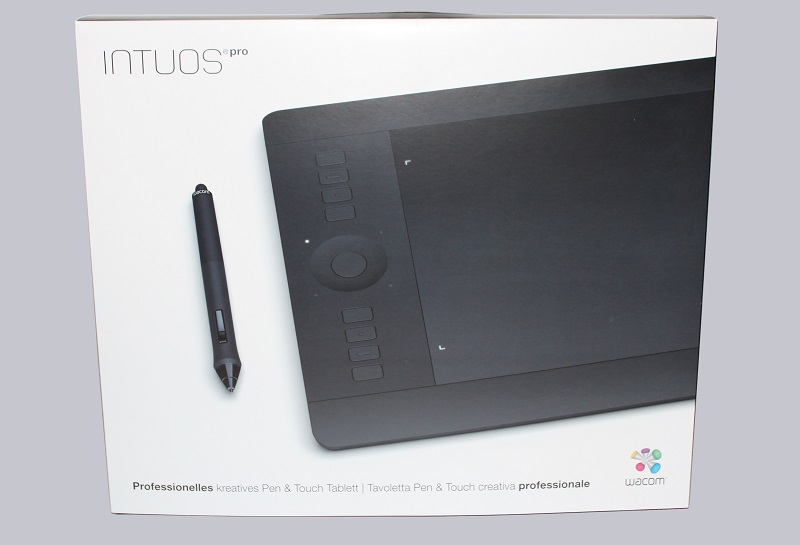 After opening the box we can take a look at the manual …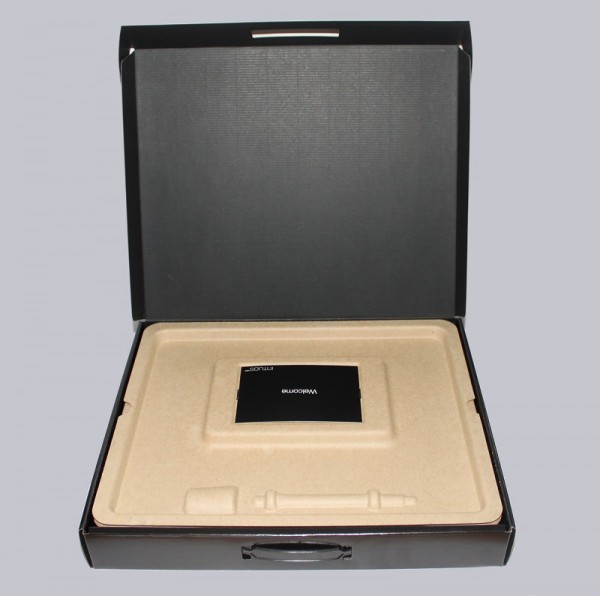 … but stop! It's just a postcard 😉
Let us remove the inlay, so we can take a look at the pen and touch tablet.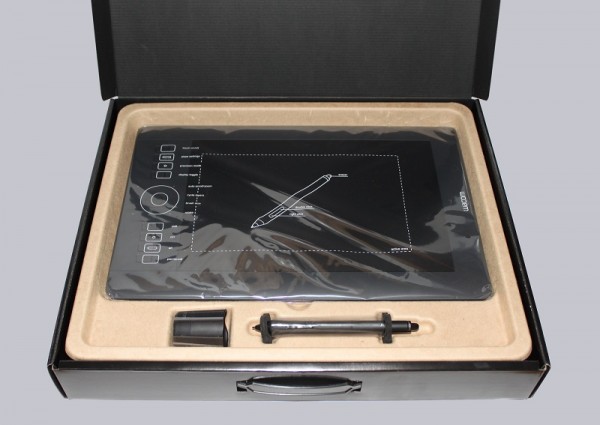 Here we take a look at the whole package.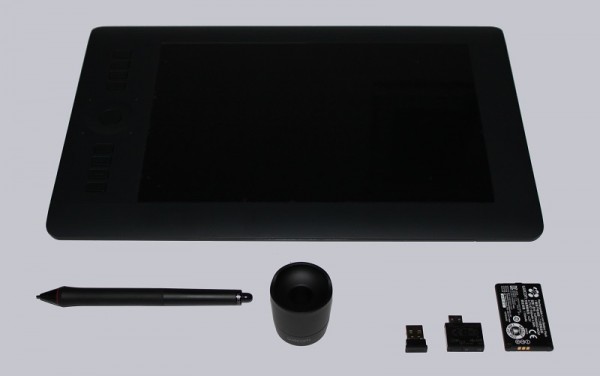 Included is the tablet, battery, radio module, USB transceiver, USB cable, stylus, stand incl. Additional tips, marking rings, a driver CD and two booklets.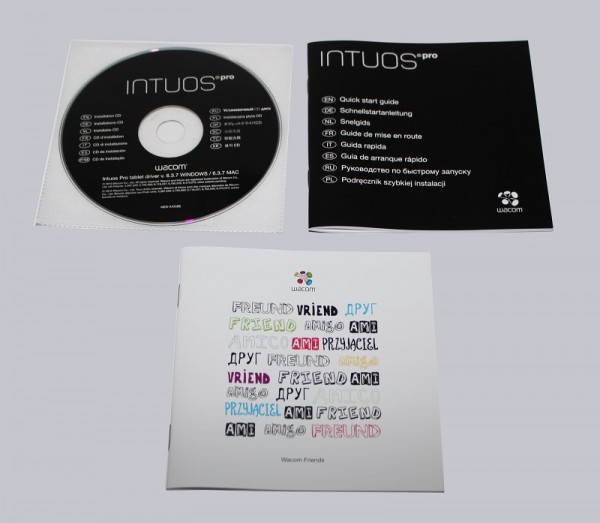 Let us take a closer look at the technical details before we continue with the Intuos Pro medium pen tablet review.