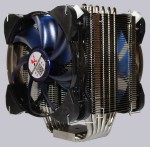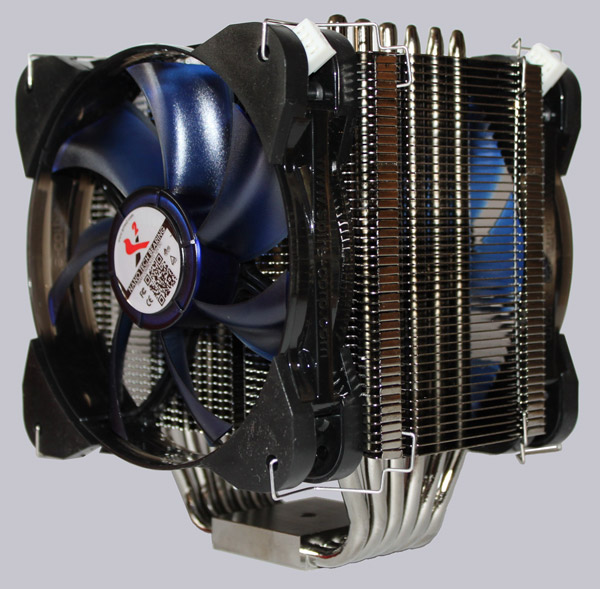 The cooler is very well made at first glance, and also makes visually a very good figure.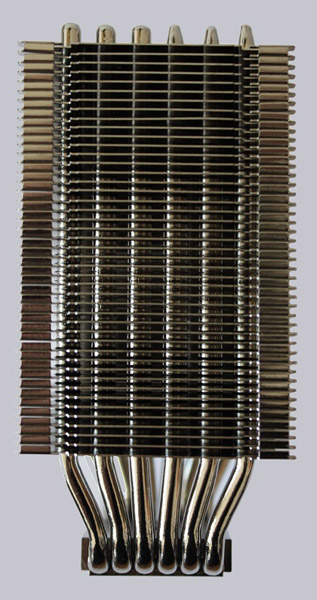 The cooler has a low width which should fit in nearly any system without a problem. The assembly of the two fans favored the air flow tremendously.
The six large heatpipes are going without interruption through the cooler floor and spread to the two large heat sinks.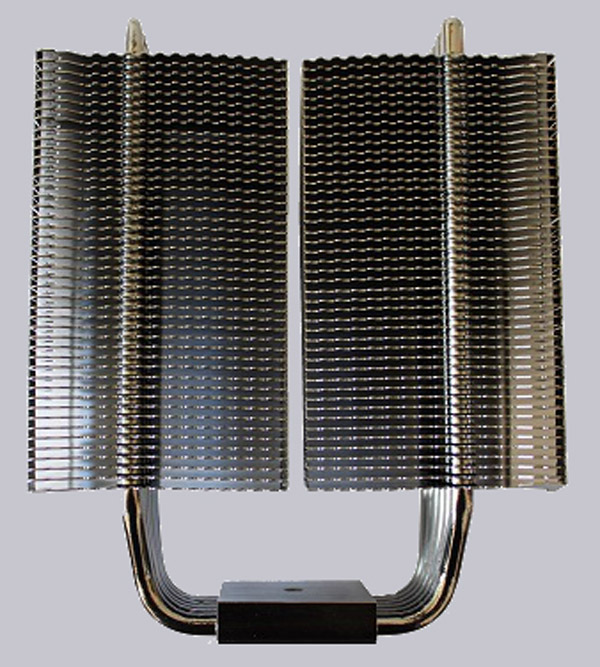 The cooler base is also nickel coated and is fitted with a center-mounted hole.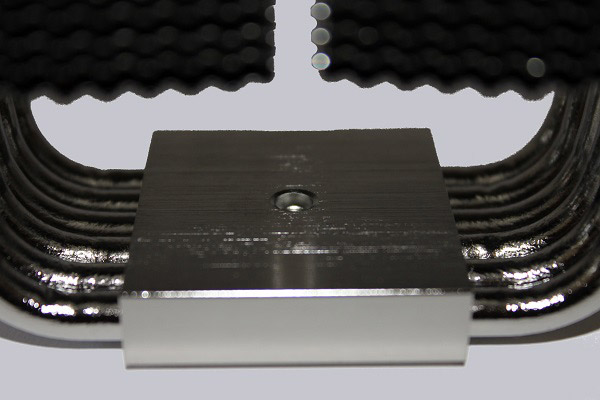 After removing the sticker, the user looks at the bare soil of the cooler. This does not consist of bare copper but is also covered with a nickel layer.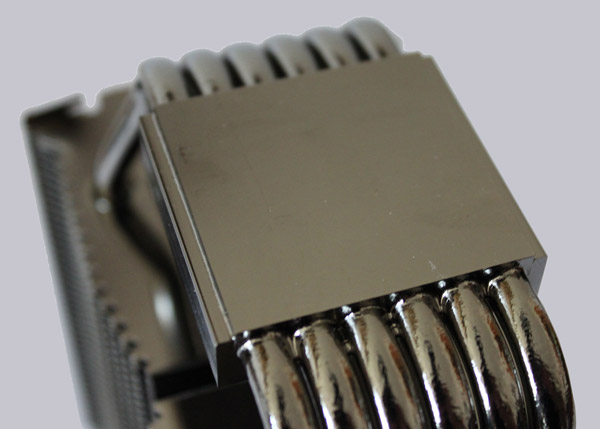 A positive mention at this point is the nickel plating, because it has two advantages. On the one hand, the bare copper does not tarnish anymore, which can look pretty shameful after a few months. On the other hand the nickel plating fills all the bumps on the surface and minimizes reworking of the cooler soil.
Another special feature are definitely the two X2 Products PWM fans from Spire.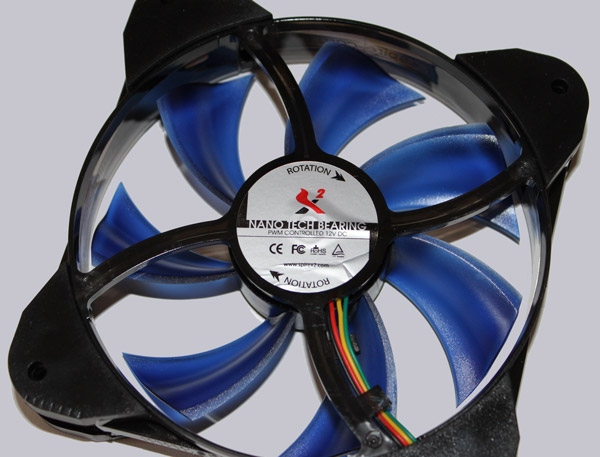 In each corner is located a rubber pad, which serves two functions: In the first place, it serves to protect the lamellae or the heatsink, on the other hand it acts as decoupler to prevent possible vibration to counteract. In one corner of the fan is a fan Molex connector, which has, however, as seen on the picture, not a long cable. Unfortunately this makes it difficult to connect to the Y-adapter and brings hardly any discernible advantage.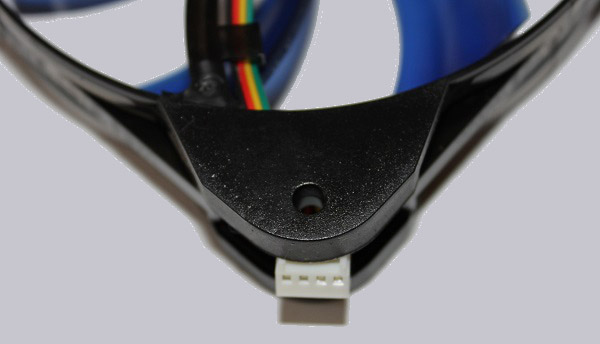 X2 Products Eclipse IV Cooler Installation …
X2 Products Eclipse IV CPU Air Cooler Review