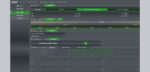 AMD TDP limit results …
For our benchmarks we follow AMD's specifications for 45 watts, 65 watts and 105 watts TDP.
But enough long words, here are the results of our TDP OC tests:
AIDA64 AES & SHA3-512 Cryptographic Hash Benchmark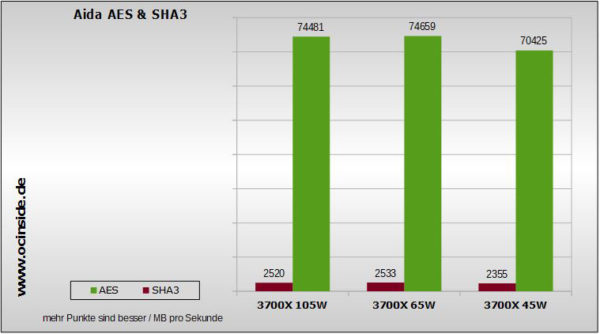 AIDA64 CPU Queen & PhotoWorxx Benchmark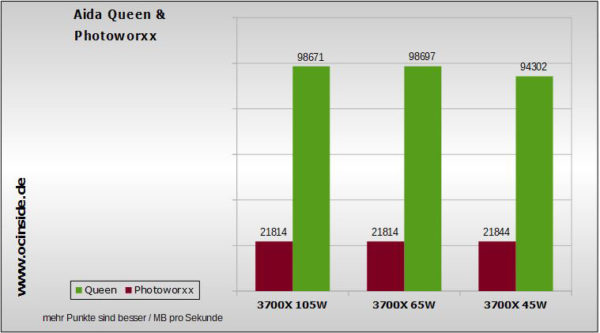 Cinebench R20 Benchmark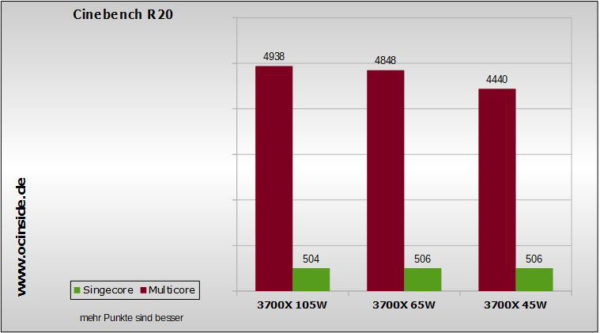 CPU-Z AES & SHA3 Benchmark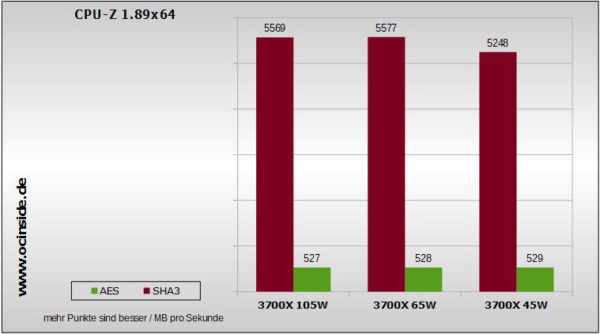 3DMark Time Spy CPU Benchmark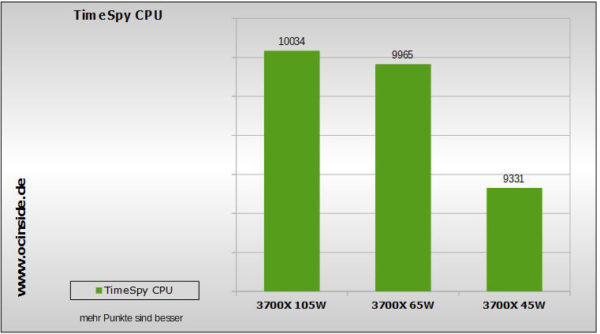 As you can see from the results, an adjustment of the TDP to 105 watts is only worth little, depending on the benchmark. The performance increases marginally in benchmarks like Cinebench and TimeSpy, at least when it comes to the load of all cores. No performance increase is noticeable in the other benchmarks. In general across all benchmarks, there is no performance increase in single-threaded applications and this is relatively logical, as we haven't changed the clock rate. If you want to turn your 3700X into a 3800X, you'll have to manually intervene in the CPU management and adjust the clock rates.
As far as the general clocking behavior is concerned, AMD specifies 3.6 GHz base clock for the AMD Ryzen 7 3700X and 3.9 GHz for the AMD Ryzen 7 3800X. Our 3700X clocks at ~4 GHz on all cores even in a 45 watt setting. At 65/105 watts, it even clocked at 4.25-4.3 GHz on all cores, which almost completely reduces the 3800X's lead. It will only have slightly more power in single-threaded applications, because it clocks 100 MHz higher by default.
Let us now summarize our knowledge about the cTDP OC …