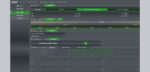 Our conclusion …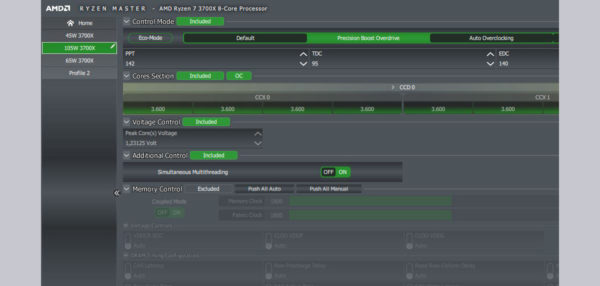 As a conclusion about the AMD Ryzen 7 3700X TDP OC we can say that increasing the cTDP is not always worthwhile, but you should definitely deal with it for overclocking!
The 100 MHz more CPU clock, which the AMD Ryzen 7 3800X brings on a single core, is hardly worth the effort. It looks different if you look at the setting with 45 watts TDP. Our AMD Ryzen 7 3700X has little to no performance loss in single-thread applications. In multithreaded applications it is on average just 6% less compared to the normal TDP with 65 watts. Overall, you can see that the maximum power consumption of the CPU can be reduced by a full 27 watts in a 45 watt setting, with 6% performance loss in multithreaded applications.
Discuss in our forum and share experiences about AMD TDP …
Here you can order the AMD Ryzen 3700X at a reasonable price.
Read on in the hardware test area with several hardware reviews …