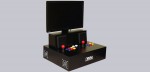 The next picture shows an intermediate score without a soundbar, because I wanted to play retro games before the arcade machine was finished.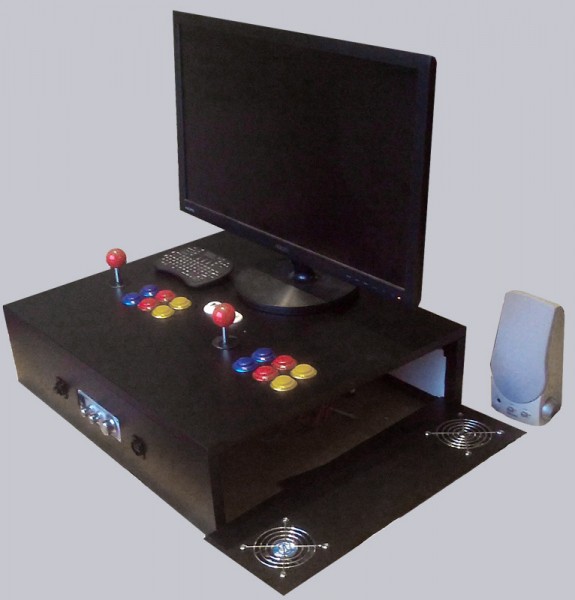 In the following picture you can see the inside of the arcade machine with a component description.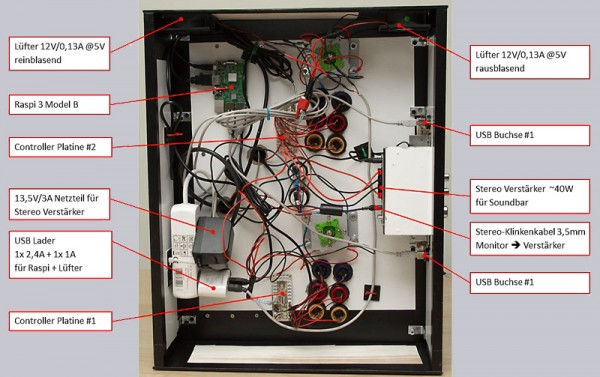 When assembled, my arcade machine looks like this.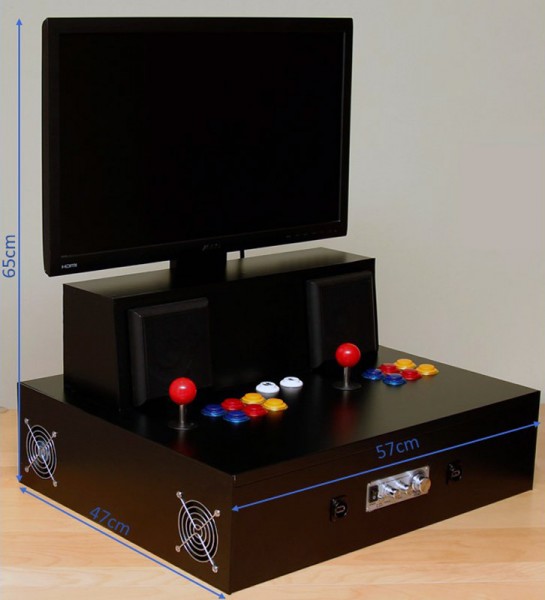 Here is another picture of the other side without fan.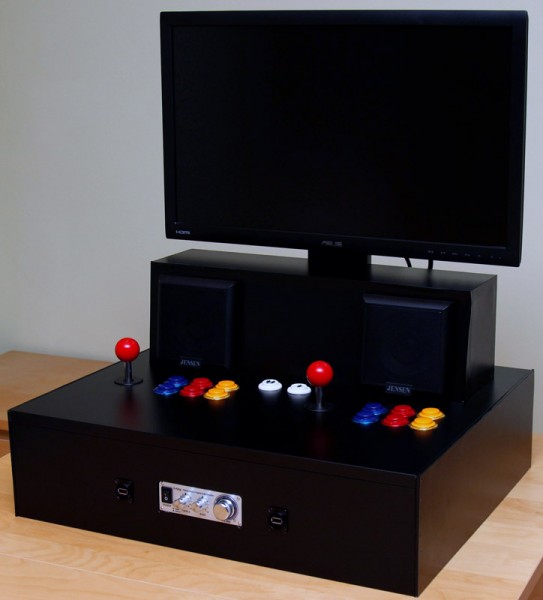 And this is how the back of the finished arcade machine looks with its own monitor mount.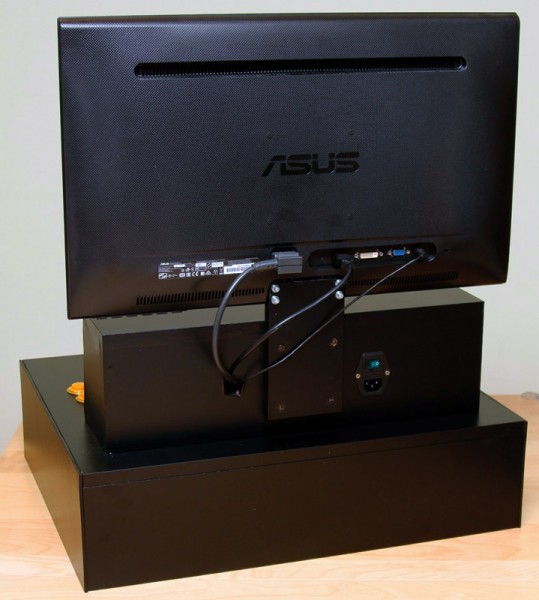 To the conclusion and overall impression of the Arcade Machine construction …