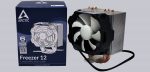 For the slim purse and/or slim case, Arctic offers the Freezer 12, a compact heat pipe cooler with 92mm fan tower design. We test the cooling performance and will check today on OCinside.de with the new AM4 test system, whether reserves for overclocking remain.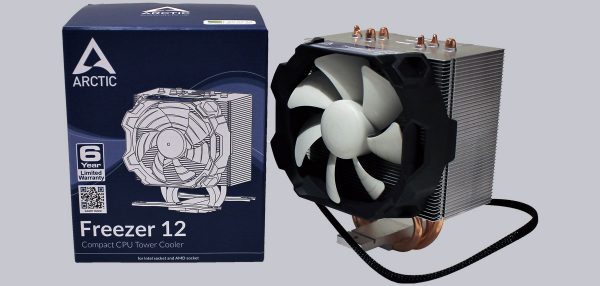 Thanks for the support …
Many thanks for the support to Henro and the manufacturer Arctic.
The Arctic Freezer 12 currently has a price of about 20 Euro (01/2018).
Here you can buy the Arctic Freezer 12.
The delivery of the Arctic Freezer 12 …
The Arctic Freezer 12 reached us in a compact blue/white box.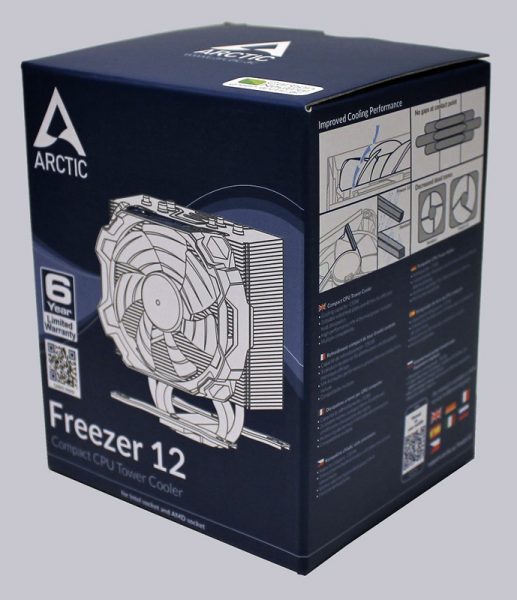 As already known from our Arctic BioniX and Arctic Summair review, Arctic uses the outer packaging to present detailed technical data from the outside. On the right side, we find pictures that indicate all sorts of fine tuning of the cooler design.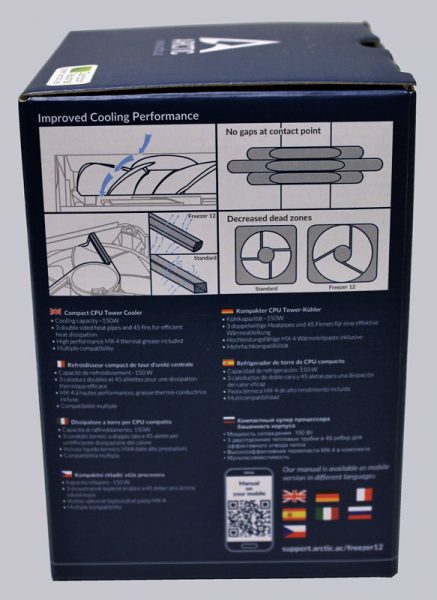 On the back it continues. Arctic underscores the special fan bearing, the vibration dampers and again the heat pipe structure, with the 45 cooling fins. In addition, the high socket compatibility, cooling performance and low volume.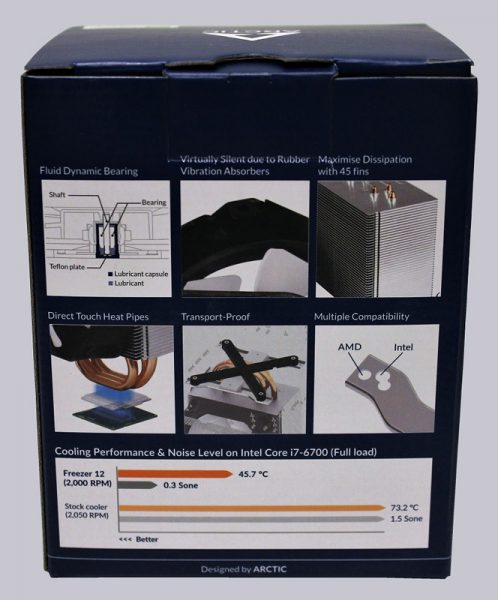 On the left side, we find another interesting detail: Arctic indicates in a diagram to the semi-passive operating mode.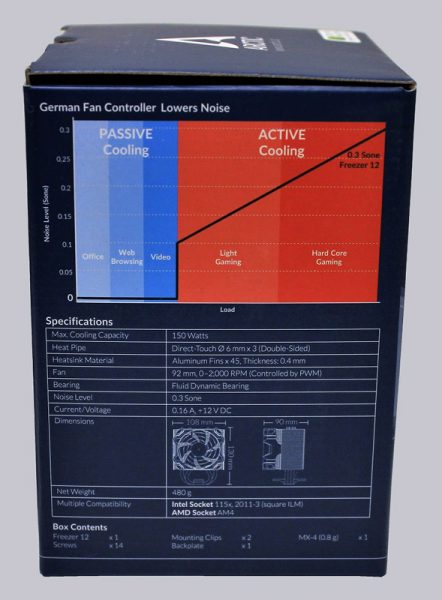 That is contained in the delivery …
In the compact box we find not only the cooler but also the mounting material including MX-4 thermal compound, the well-known QR code card and another flyer, which explains that this is a semi-passive cooler that only starts it's fan at higher temperatures.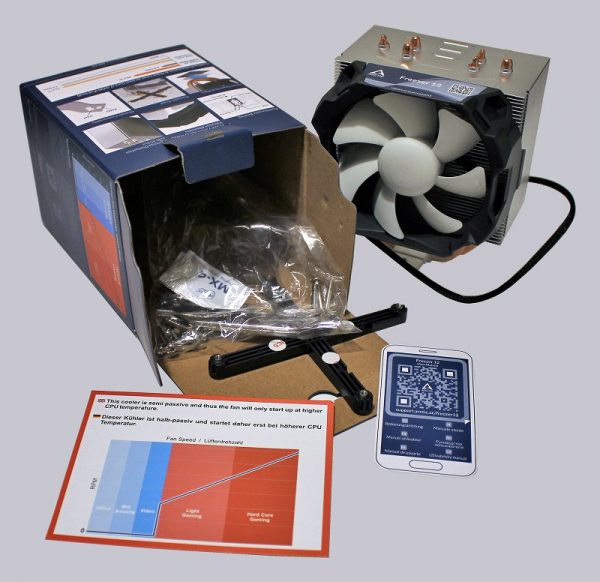 Very praiseworthy for the environment: A printed manual is missing. The QR code will quickly get you to the appropriate instructions on the Internet. However, we would prefer a printed manual for easy installation, even if it is printed in the carton for unfolding.
Arctic Freezer 12 technical data …