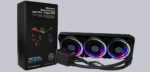 Custom Loop …
As promised, we of course also tested the Eisbaer Aurora for expandability. To do this, simply disconnect the quick connection and then insert suitable Alphacool extensions into the circuit, e.g. another radiator and / or a graphics card cooler. When the connection is disconnected, 1-2 drops of coolant may be lost, but otherwise they close reliably.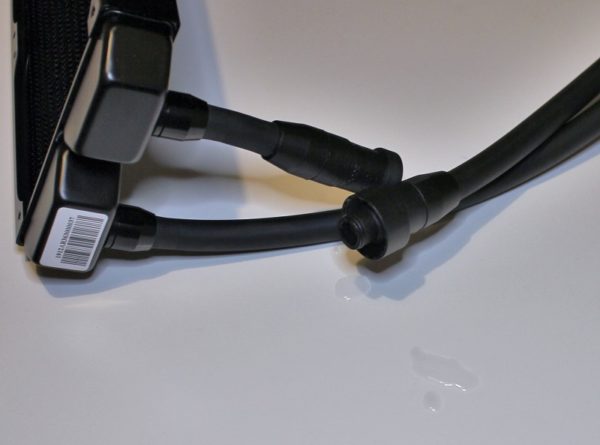 Since we didn't have any suitable expansion components available, we quickly dismantled the system completely to build a real custom loop with the Eisbaer Aurora unit.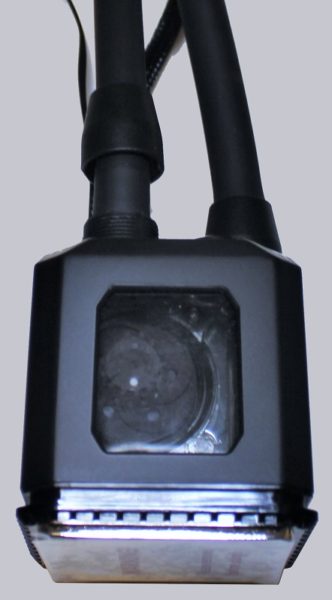 Because you can remove from both the Eisbaer Aurora …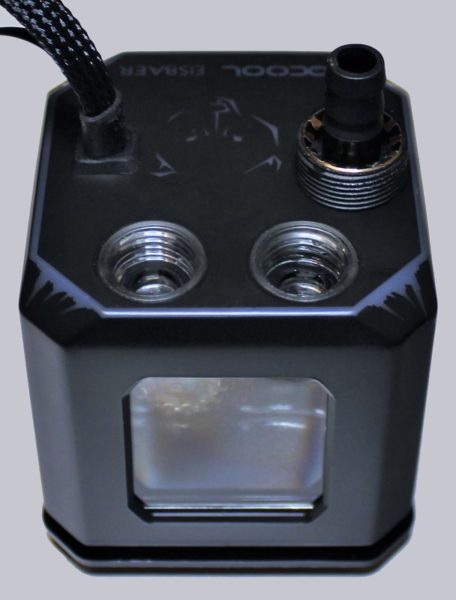 … and the Nexxxos radiator the pre-assembled barbs and then have the usual G1/4″ connections available and thus all options open. For example, hard tubes would also be conceivable.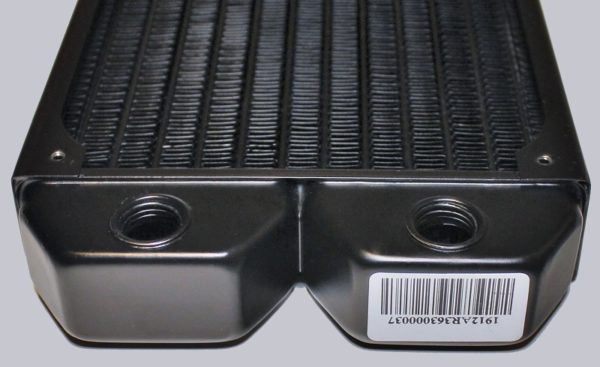 We also measured the black nylon tubes on the occasion. They have an outer diameter of 13mm …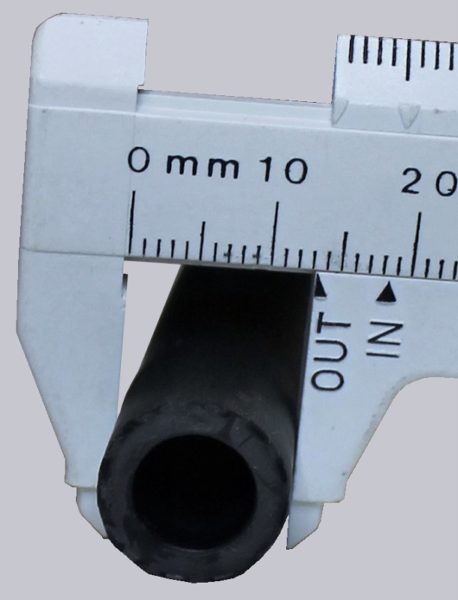 … and 9mm (according to instructions 10mm) inner diameter.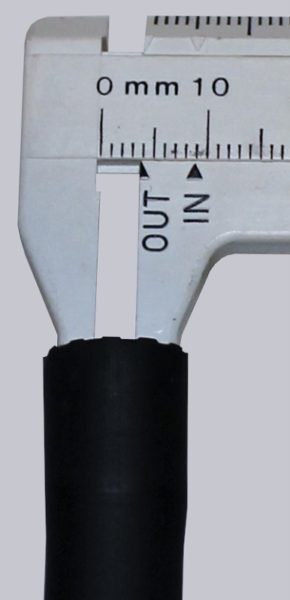 The emptied Eisbaer Aurora weighs 215 grams, which seems relatively little to us. Maybe that's the reason why the Eisbaer couldn't beat the Noctua NH-D15 more clearly … because it couldn't fit more cooler inside?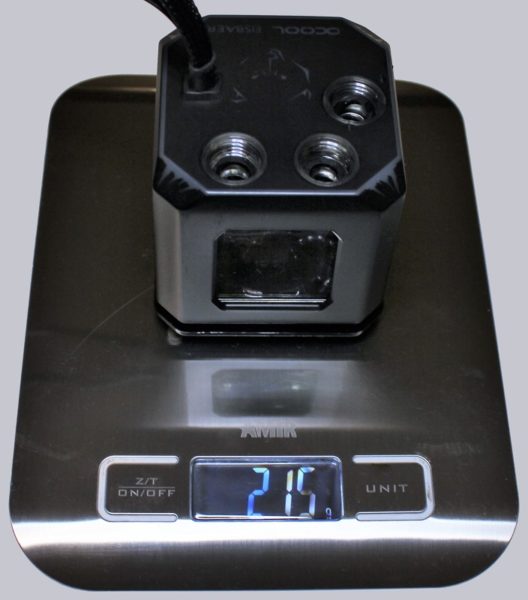 The Eisbaer Aurora also saves the day during our Deepcool Macube 310P reviews. With the Eisbaer Aurora, you can not only build chic custom loops, but also save a lot of space by combining pumps, cooler and expansion tank.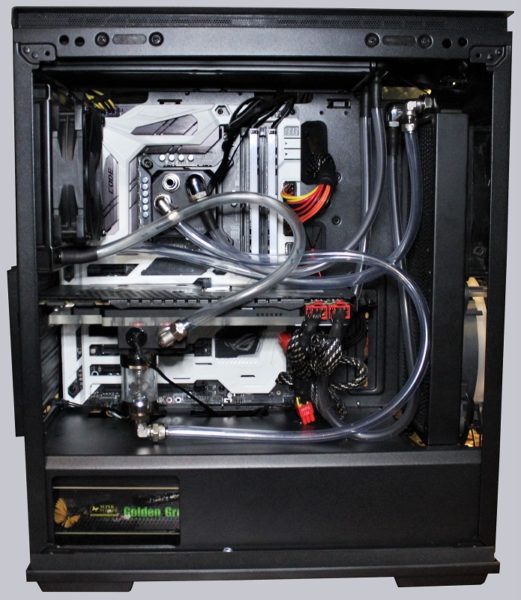 We connected the internal fill port of the Eisbaer Aurora unit to an external fill port in the case …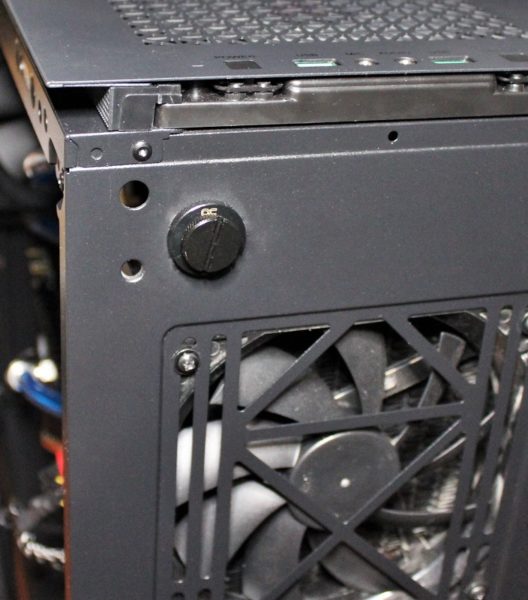 … through which we could comfortably fill the system. Because the expansion tank in the Eisbaer Aurora is comparatively small and often has to be refilled when it is filled for the first time, it made the set-up a lot easier for us.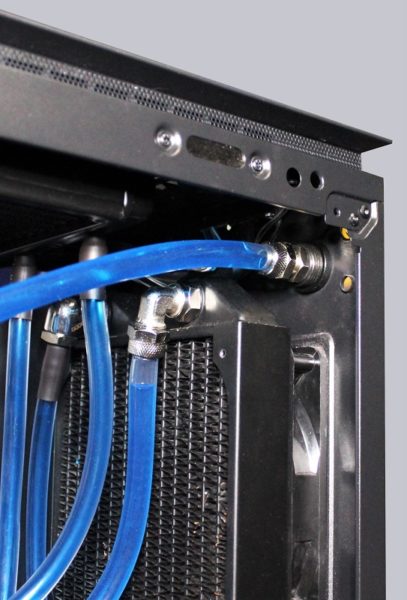 In the end, we built a really chic custom loop …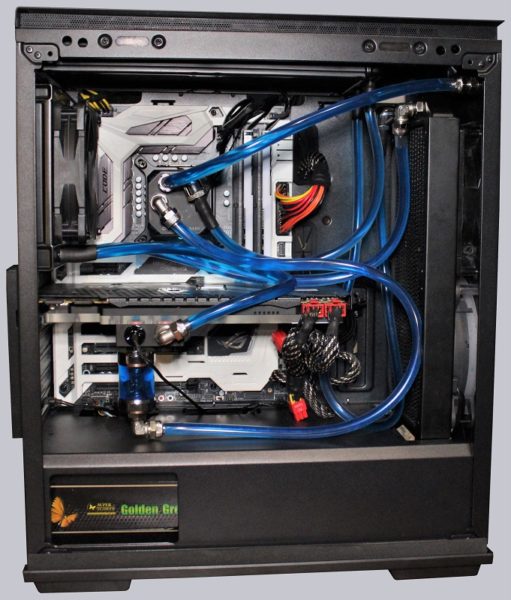 … in which the Eisbaer Aurora also delivered good optical performance.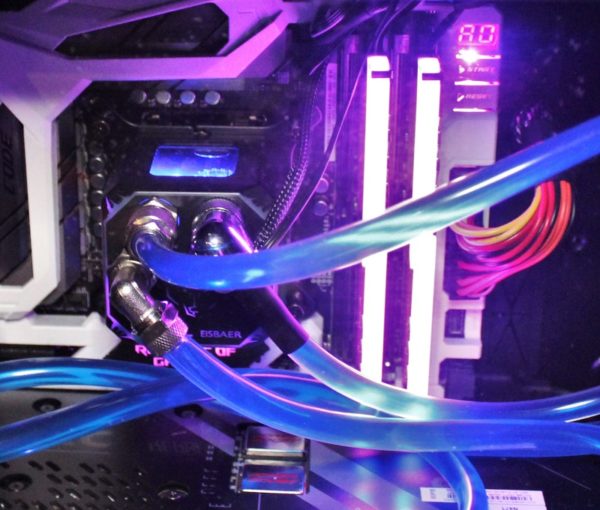 For the practical test, we overclocked an ASUS ROG Maximus IX code mainboard with an Intel Core i7-7700 CPU from 3.60 GHz to 5 GHz and cooled it with the Alphacool Eisbaer Aurora, installed a Zotac GeForce GTX 1080 Ti ArcticStorm graphics card and G.Skill memory with cheap RGB coolers. With the fan setting "Silent" we reached a maximum of 71°C CPU temperature under full load. A pretty good result!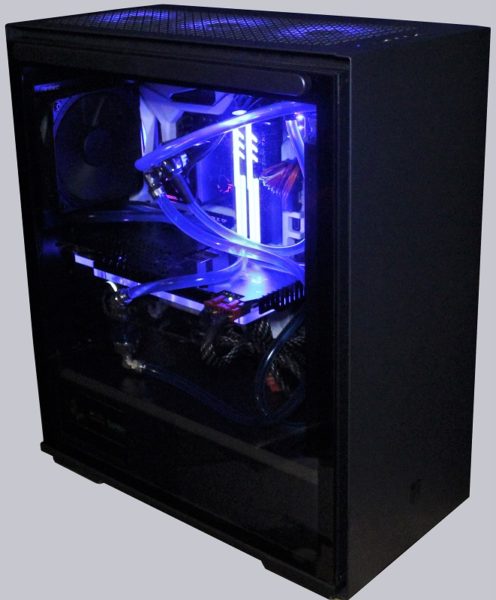 Now we come to the optical criteria of AIO water cooling.
Optic …
The Alphacool Eisbaer Aurora 360 knows how to please with a rather simple cable controller with a lot of interesting effects. As always, we have published a video of this on our OCinside YouTube Channel.
Note: Please allow our cookies first to see this external content!
Admittedly, some effects that look really great with the fans seem a bit nervous for the polar bear, but overall the Eisbaer Aurora AIO makes a lot of visuals and it should be possible to find a suitable effect for every taste, even with the simple cable controller.

Alphacool Eisbaer Aurora 360 conclusion and overall impression …