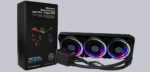 Conclusion and overall impression …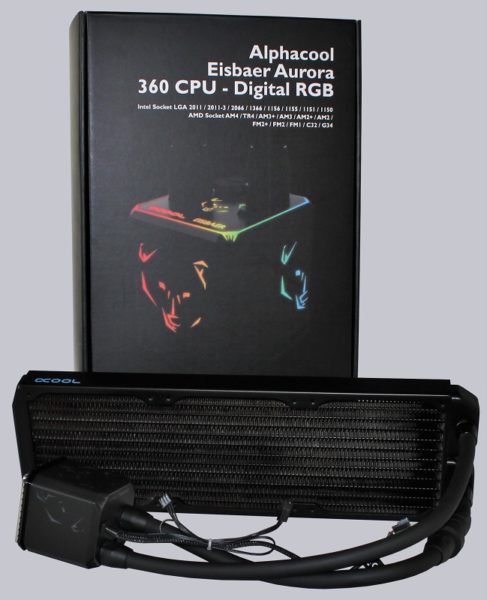 We really like the Alphacool Eisbaer Aurora 360. It integrates components that are otherwise used in custom loops and can thus expand strengths that conventional AIOs cannot offer.
In addition, the aRGB optics are really nice to look at and even with the simple controller, a suitable mode should be found for every taste. If necessary, you can also simply expand the system, or even turn it into your own custom loop, great job!
Alphacool really seems to have thought of everything and from our point of view there are practically no corners or edges … even with the manual they have really gone above average. The only difficulty we had was the bracket. But here, too, we quickly reached our goal. Otherwise, Alphacool support would even be by phone, which is otherwise rather unusual.
Overall, it's an all-round package that Alphacool has put together here. The price is very fair for what is offered and compared to other providers, especially since the Eisbaer Aurora offers more options for expansion.
Thanks to the good expandability and the successful implementation of cooling performance, volume and price, the large Alphacool Eisbaer Aurora 360 AIO receives our OCinside.de Purchase Tip Award.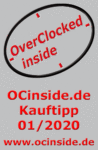 Tip: In the interactive Fit for Fan guide you can virtually fit coolers onto different motherboards and listen to many – the Alphacool Eisbaer Aurora 360 will be included in the next update.
For a comparison with other coolers, take a look at our CPU cooler chart 2018 on the Intel Core i5 PC and the CPU cooler chart 2018, tested on an AMD AM4 PC system. Here is also the CPU cooler chart 2016 on the Intel Core i5 PC and the CPU-cooler comparison 2016, tested on an Intel Core i7 PC. And here is the previous CPU cooler chart with CPU cooler before 2016. A direct comparison to our previously tested coolers is however not possible here, since the test system has changed fundamentally in the meantime.
Discuss in our forum and share experiences about the Alphacool Eisbaer Aurora 360 …
Here you can buy the Alphacool Eisbaer Aurora 360 water cooling.
Read on in the hardware test area with several hardware reviews …