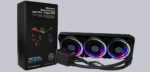 Installation …
The Alphacool Eisbaer Aurora 360 uses the standard AMD backplate for mounting on the AM4 socket. However, we need to prepare the cooler by first pushing a two-piece metal bracket around the cooler.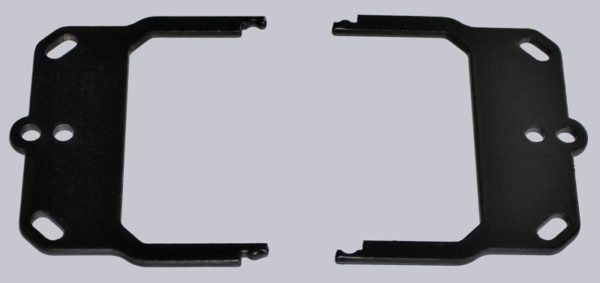 These clip together in the middle and hold bombproof. Getting them apart afterwards is not that easy! We also make sure that the bracket is assembled so that the viewing window of the expansion tank faces up at the end. Otherwise there is a risk that the pump will draw air during operation or even run dry.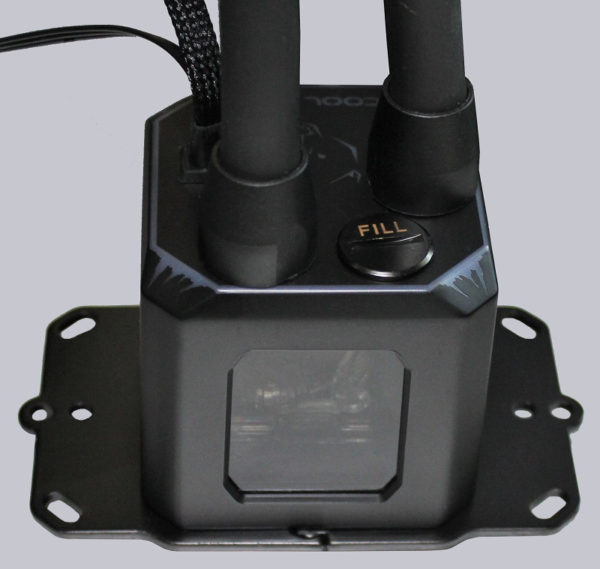 Then we prepare the screws that will later fix the Eisbaer on the base. Spring, thin and thick washer over the retaining plate, the nut underneath to fix everything.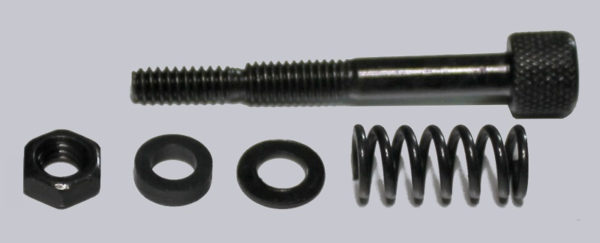 The whole thing looks very solid in itself. But we wonder how far we should tighten the nuts …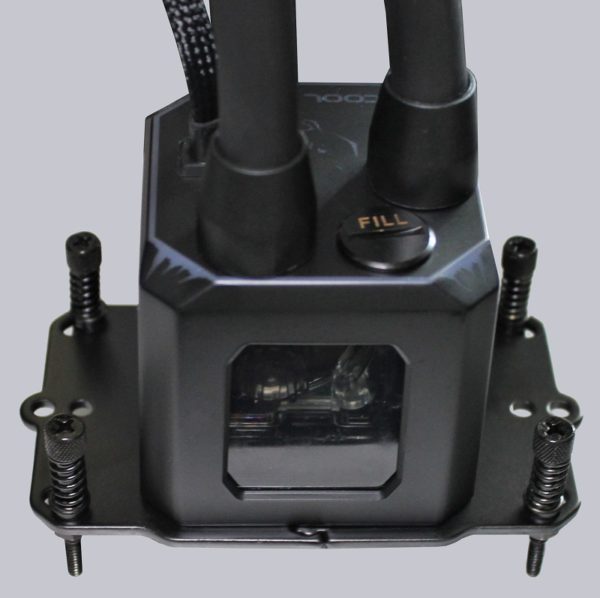 … because if you tighten it too much, the screw will no longer turn halfway. In addition, the purpose of the springs to distribute the pressure is lost.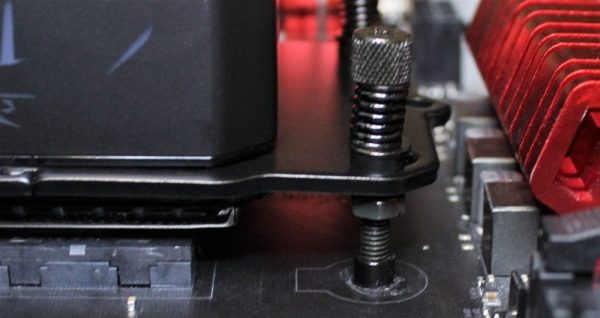 If you only tighten them loosely, the nuts hit the backplate too early. Even then, the screw stops turning much too early.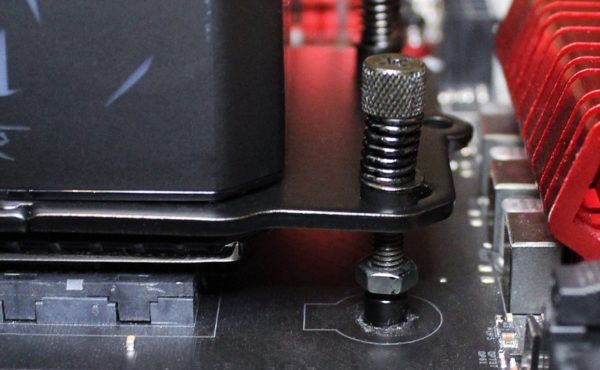 Unfortunately, the instructions only say "Push the pressure springs and washers onto the screws and fix them with nuts".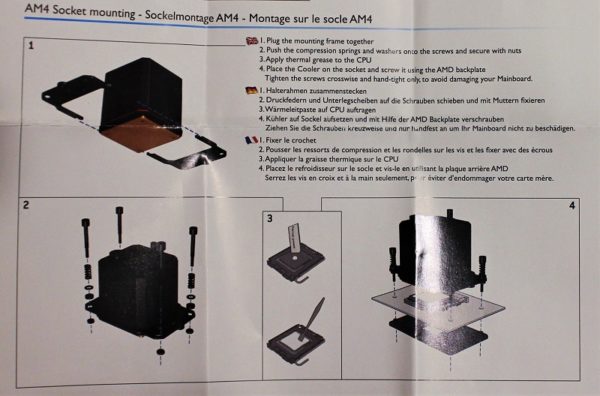 So we understood that the nuts should only prevent the screw including springs and washers from falling through the area in between and we tried to hold the nuts in the middle during assembly so that they did not touch the bracket or the Bumped backplate. In any case, the cooler is now firmly seated on our test system.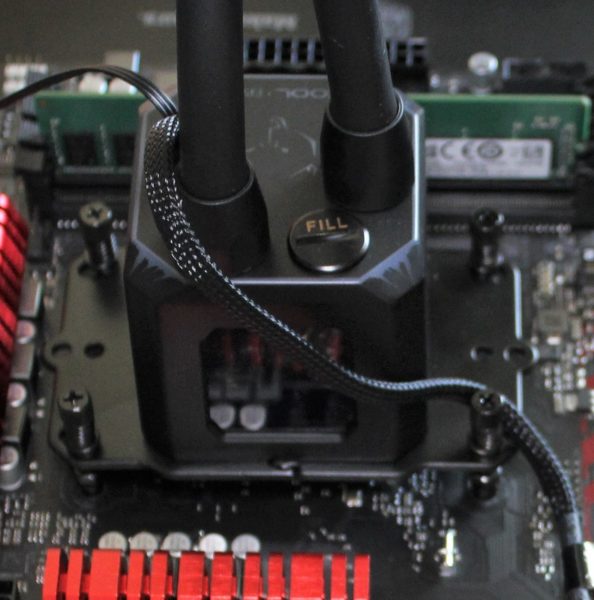 Ready!
Alphacool Eisbaer Aurora 360 test setup and results …