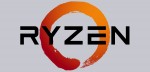 Is the cooler compatible with AMD Socket AM4? So can you use it with the new AMD Ryzen processor? In the following overview at OCinside.de, you can already check the AMD Socket AM4 compatibility of some companies and see information about requesting the appropriate AM4 upgrade kits for an successful upgrade to the latest AMD Ryzen PC system.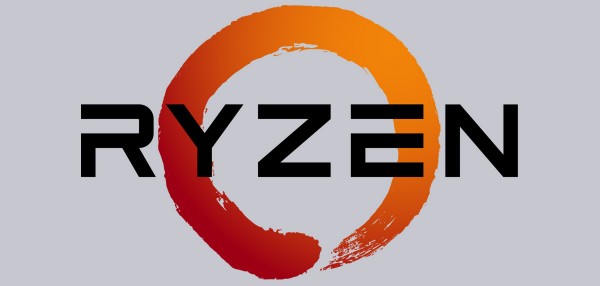 Previous AMD AM2, AM2+, AM3, AM3+, FM2 and FM2+ heatsinks are compatible with AMD AM4 Ryzen as long as they are fixed with clips on the plastic tabs of the AMD Socket.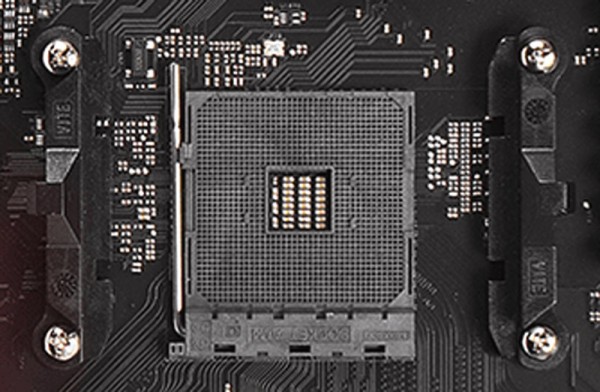 However many coolers, e.g. more heavy coolers, are screwed with a backplate to the motherboard. The hole spacings on previous AMD motherboards are a little different, so in this case a customized AMD AM4 assembly kit is required for these coolers. The AM4 upgrade kit can be requested free of charge or for a little fee, depending on the manufacturer. Here's an overview with some companies …
Antec
Antec offers Antec AM4 Kits for some of their coolers (Antec AM4 News).
Here you can request an Antec AM4 kit by contacting the Antec support.
Arctic
The most Arctic coolers are already AMD AM4 compatible (Arctic AM4 News).
Otherwise you can send them a RMA request to get an Arctic AM4 conversion kit free of charge.
be quiet!
Einige be quiet! Kühler sind bereits AM4 kompatibel (be quiet! AM4 News).
Falls nicht, kann man hier bei be quiet das AMD AM4 Kit bestellen.
Cooler Master
A few newer and older Cooler Master CPU cooler models are already compatible with AM4.
A complete list of all Cooler Master AM4 coolers and how to order the free Cooler Master AM4 upgrade kit can be found on this Cooler Master AM4 upgrade page.
Cryorig
Cryorig published this Cryorig press release how to get a free AM4 upgrade kit, which can be requested by email to their support.
Deepcool
The company Deepcool has informed us yesterday that some coolers are already compatible with AM4 (Deepcool AM4 News).
For other cooling solutions an AM4 mounting kit will be available soon. You should it order through your retailer. There is also a list with Deepcool AM4 coolers here.
Enermax
Enermax offers free AM4 conversion kits for their Enermax coolers (Enermax AM4 News).
Here on the Enermax AM4 upgrade page there is a compatibility list and an order form.
LEPA
Auch LEPA Enermax bietet für seine Kunden kostenlose AM4 Umrüstkits an (LEPA AM4 News).
Hier auf der LEPA AM4 Upgrade Seite gibt es eine Kompatibilitätsliste für kostenlose AM4 Upgrade kits, die per Mail an den Support angefordert werden können.
Noctua
Noctua has always offered mounting upgrades for their Noctua CPU coolers.
On the NM-AM4 mounting kit page there is a form for a free of charge AMD Ryzen upgrade kit for the corresponding cooler.
NZXT
NZXT offers free AM4 bracket kits for their coolers (NZXT AM4 News).
Here on their NZXT AM4 Bracket page there is a guide how to request it and a NZXT AM4 bracket request button.
Scythe
A few Scythe coolers are already AMD AM4 compatible.
For the most other Scythe coolers, you can order an AM4 kit over the Scythe customer service.
All other manufacturers can inform us about their upgrade kits, so that the AM4 cooler list can be expanded. Of course we are also pleased about many comments in our PC Forum. Write us if and how the upgrade worked.
To be continued …
Reviews of most current CPU coolers can be found in our cooler review area. For direct comparison, you should take a look at our CPU Cooler comparison 2016 tested on an Intel i5 PC and at our CPU cooler comparison tested with an Intel Core i7 PC system. And here is the CPU cooler roundup with older coolers.
Hint: With our interactive Fit for Fan guide you can virtually fit the AM4 CPU cooler onto different motherboards and listen to the cooler sound.
Discuss in our forum and share experiences about AMD Socket AM4 cooling solutions …
Here you can order reasonable priced AMD AM4 coolers.
Read on in the hardware test area with several hardware reviews …