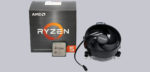 Result and general impression …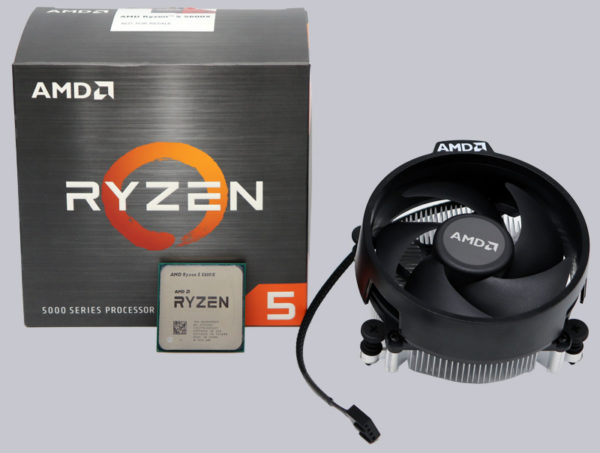 AMD delivers a very good gaming CPU with an enormous single-core performance via the AMD Ryzen 5 5600X. The CPU offers a good performance ratio and could even partially compete with a much stronger Intel Core i9-10900K CPU in gaming. The included Wraith Stealth cooler is an inexpensive standard cooler that is completely sufficient for normal use. However, we would not recommend overclocking with this cooler.
Just by using the automatic OC function PBO, you can already get quite a bit of performance out of it without having to dive deeper into the OC matter. PBO is thus a good solution for OC beginners, since you can get more performance with simple tools. Advanced overclockers can certainly get even more out of the CPU and could also already show in numerous OC databases that the AMD 5600X can definitely be overclocked to 4.9 GHz all core.
So if you want to upgrade your system, you can basically do so without hesitation, especially if you already have a suitable AM4 motherboard for the 5000 series. Owners of more modern CPUs like the AMD Ryzen 3000 series will certainly also get a bit more performance, but upgrading from an AMD Ryzen 3000 to an AMD Ryzen 5000 CPU is only worth the effort in limited cases.
Overall, the CPU offers a first-class overall result, which is the reason why we award the AMD Ryzen 5 5600X with the OCinside.de Purchase Tip Award 04/2021.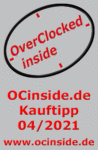 Discuss in our forum and share experiences about the den AMD Ryzen 5600X …
Here you can order the AMD Ryzen 5 5600X at a reasonable price.
Read on in the hardware test area with several hardware reviews …