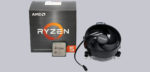 Fast gaming CPU! AMD introduced the new Zen 3 processor architecture a few months ago, which is manufactured in a 7 nm process like Zen 2. Today on OCinside.de we present a comprehensive AMD Ryzen 5000 review. Of course, we also take a look at the included Wraith Stealth cooler and explain the new features of the AMD Ryzen 5000 series. In addition, we test how the Ryzen 5 5600X compares to a Ryzen 7 2700X and how well the AMD Ryzen 5 5600X can be overclocked.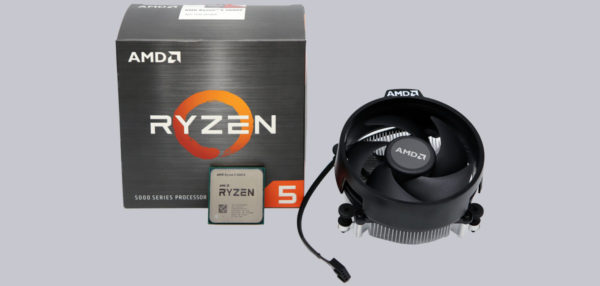 Thanks for the support …
Thanks for the support to Berserkus.
Unfortunately, the CPU is at review date not available at AMD's recommended price of 299 Euros. The cheapest price at the time of testing is a boxed CPU version at around 329 Euro (04/2021).
Here you can order the AMD Ryzen 5 5600X at a reasonable price.
The delivery of the AMD Ryzen 5 5600X …
The Ryzen 5 5600X comes to us in the typical AMD boxed carton. The box is designed in a titanium color scheme this time. As with the previous processor generations, you can recognize the processor series on the lower right logo, which is the Ryzen 5 in our case, which is of course also available as Ryzen 3, Ryzen 7 and Ryzen 9 again.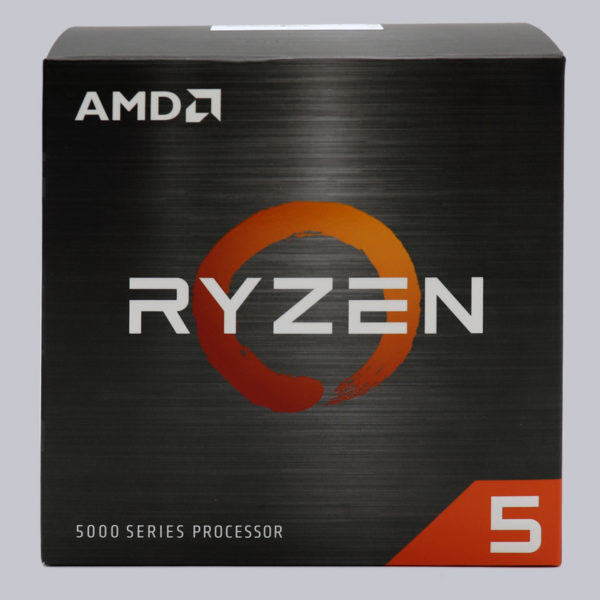 On the back are brief explanations about the content, warranty and boost clock in 5 different languages.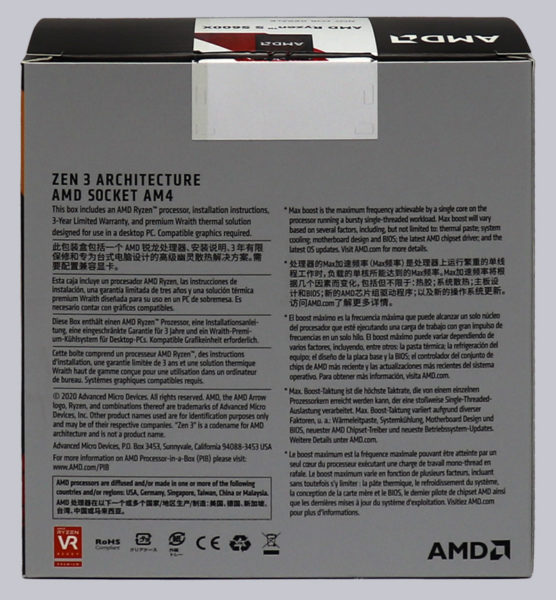 The right side of the box already shows the CPU.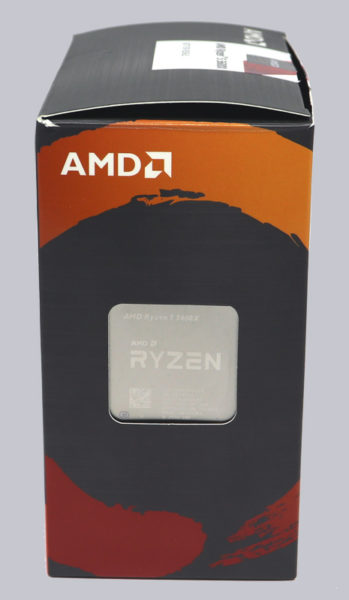 After breaking the authenticity seal and opening the box, we first see the installation instructions.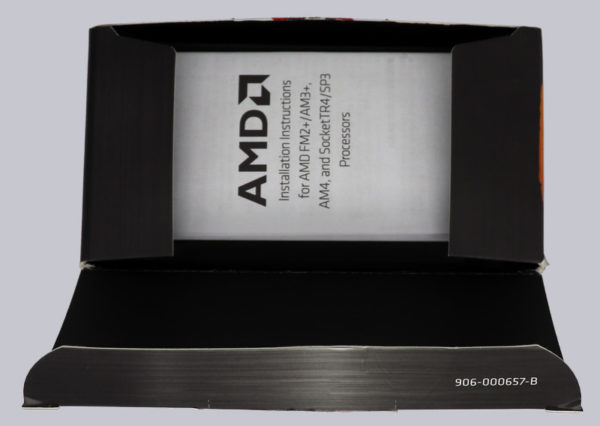 Besides the box for the cooler, we also find the CPU in a blister pack including the AMD Ryzen sticker and the insert of the certificate of authenticity and warranty.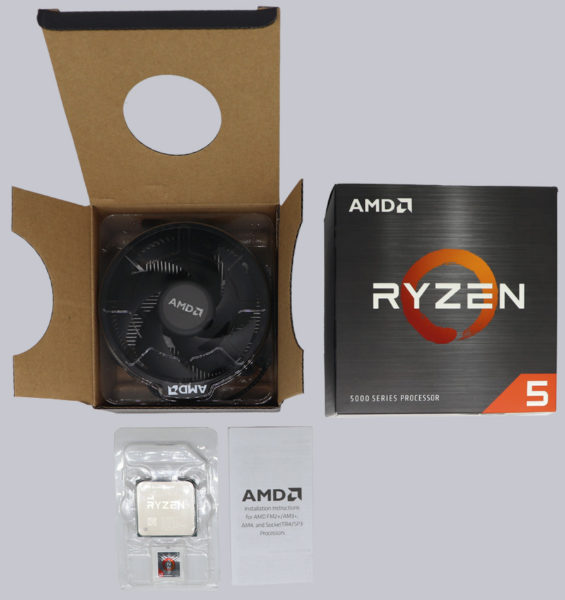 Here is a look at all the contents. Certificate of authenticity with warranty provision, the CPU in the blister pack and of course the Wraith Stealth CPU cooler to the boxed CPU. The heatsink is made entirely of aluminum and there is already a layer of thermal paste on the contact surface to the CPU.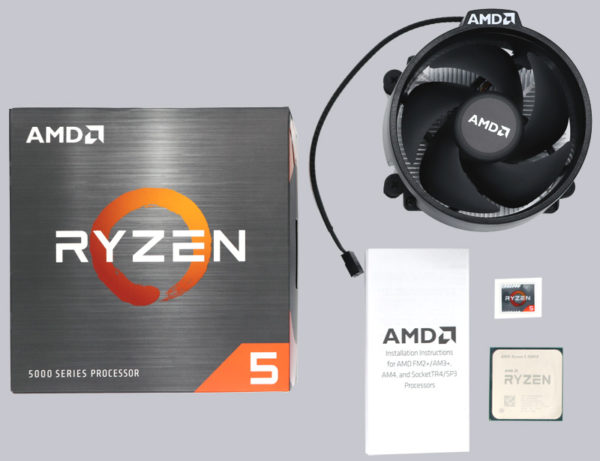 Continue to the technical data of the AMD CPU …