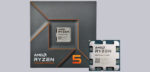 Result and general impression …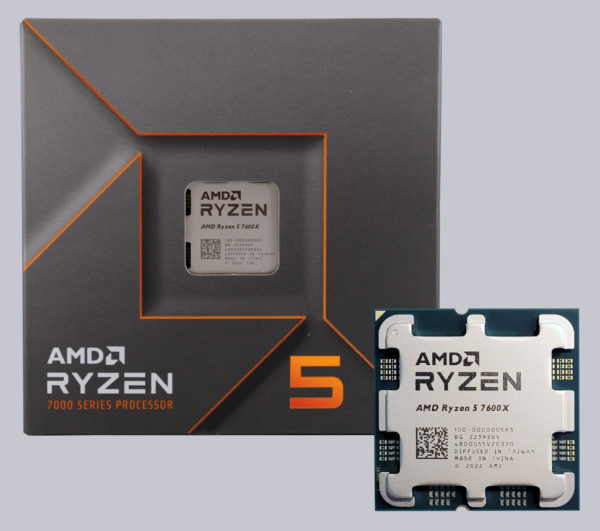 The AMD Ryzen 5 7600X processor convinces at full range!
Both single-core and multi-core performance are clearly above that of the predecessor.
Whether it makes sense to currently rely on AM5 and Ryzen 7000 is something that everyone has to decide for themselves. We see the falling prices for DDR5 memory as positive, but the motherboard prices for AM5 are still relatively high. A low-cost entry-level chipset is still missing.
For enthusiasts, the new AMD CPU generation is a must and paired with a high-performance graphics card, the Ryzen 5 7600X is at its best. The new performance presets that AMD has added in the BIOS give an extra performance boost and on top of that also significantly reduce the consumption, which should not be left unmentioned nowadays.
Furthermore, Ryzen 7000 brings all necessary interfaces for future additional hardware. PCIe Gen 5, DDR5 and USB4 are already included and thus probably up to date for the next few years. Third-party suppliers are asked to bring new M.2 SSDs and external hard drives as well as graphics cards onto the market that also utilize these interfaces.
With this great conclusion, the AMD Ryzen 5 7600X processor safely deserves the OCinside.de Purchase Tip Award 01/2023.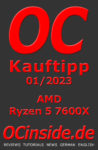 Discuss in our forum and share experiences about the AMD Ryzen 7600X …
Here you can order the AMD Ryzen 5 7600X at a reasonable price.
Read on in the hardware test area with several hardware reviews …