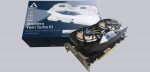 Layout, design and other features …
Now we come to the layout, design and other features of the Arctic Accelero Twin Turbo III graphics card cooler.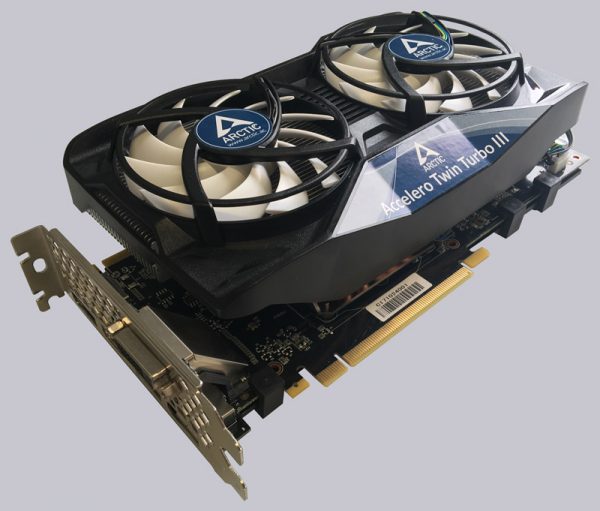 From the front at least optically nothing has changed with the Turbo III. Arctic relies here on the approved GPU radiator of the predecessor. Since this already could convince, it is not to be evaluated negatively. Only the lettering was adapted to the new model.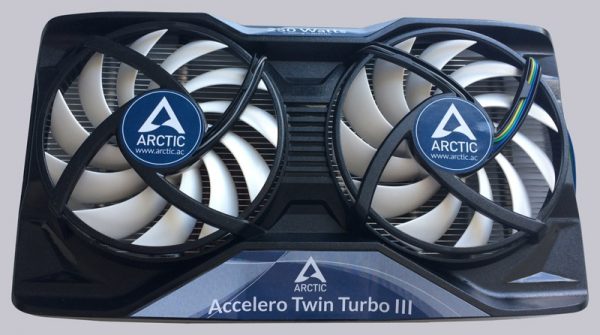 From behind we also see a familiar picture. Everything is of high quality and cleanly processed. The 5 heatpipes provide a good cooling.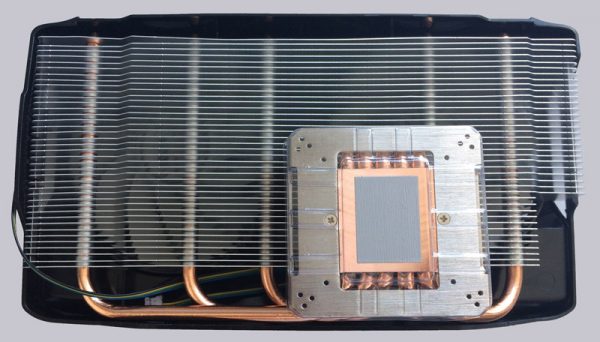 Also the different colored fan cables of the predecessor can be found on it. However, a small change is noticeable. The fan connection cable of the predecessor was provided with a 4 pin cable as well as an adapter to 2 pin. With the Turbo III the 2 pin connection is no longer available. This would only be negative if you install the massive cooler on a smaller graphics card without fan control. Graphics cards, which generate a corresponding amount of waste heat, usually have a 4 pin connector nowadays. Otherwise, the 7V/12V adapter to 4 pin Molex remains in case of need.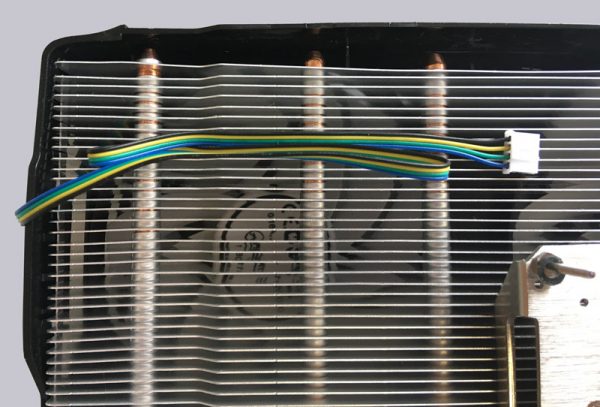 Mostly new is the backplate, because it replaces the individual heat sinks of the predecessor. The backplate is cleanly finished, completely anodized in black and is quite heavy with its ~330g. Here it quickly becomes clear why Arctic provides an additional mounting.


Arctic Accelero Twin Turbo III assembly and installation …