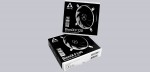 Today we have the honor to test the brand new Arctic BioniX case fans for the product launch. More specifically, we're testing the Arctic BioniX F120 and Arctic BioniX F140 gaming fans with PWM PST, which are available in various colors. We are anxious to see if Arctic can continue their usual quality and what the fans can afford.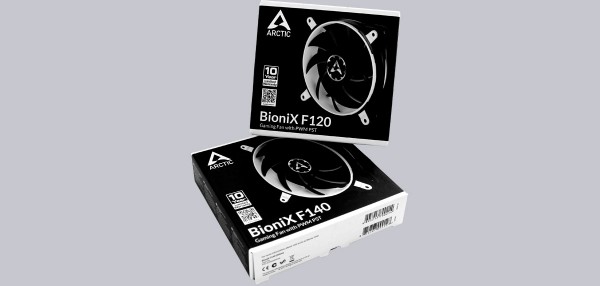 Many thanks for the support …
Thanks for the support of Henro and the manufacturer Arctic.
The Arctic BioniX F120 fan currently has a price of about 14.99 Euro and the Arctic BioniX F140 fan is about 15.99 Euro.
Here you can buy the Arctic BioniX fans.
Delivery of the Arctic BioniX fan …
Like the Arctic Summair, the Arctic BioniX are also delivered in small cardboard boxes.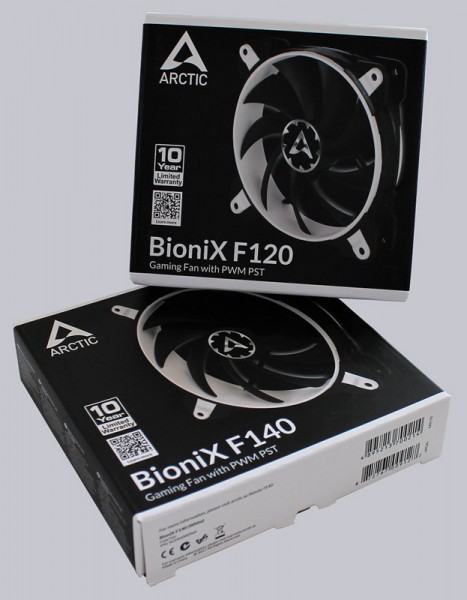 This is the box of the Arctic BioniX F120 fan.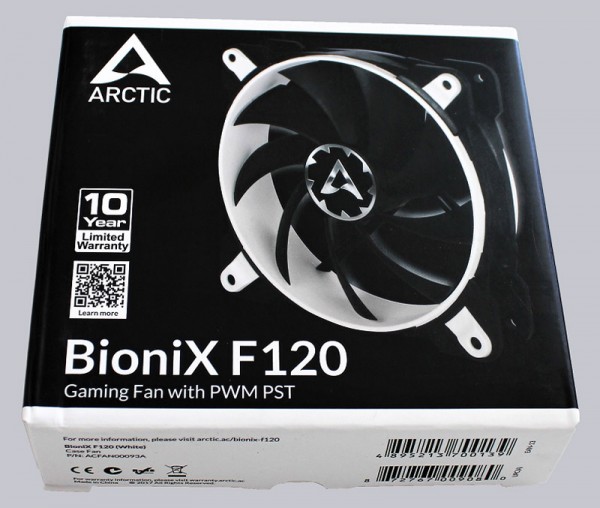 And this is how the box of the Arctic BioniX F140 fan looks like.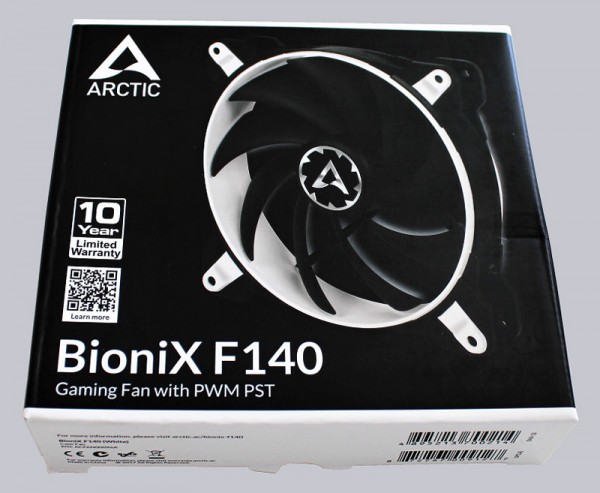 The back side serves to illustrate the functions and shows the technical data.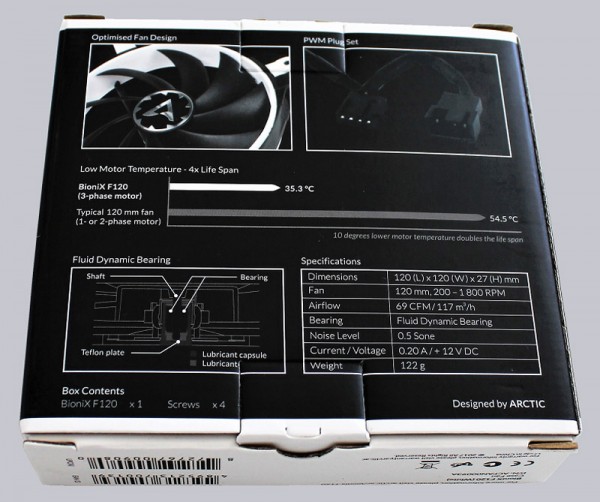 This is the rear of the Arctic BioniX F140 box.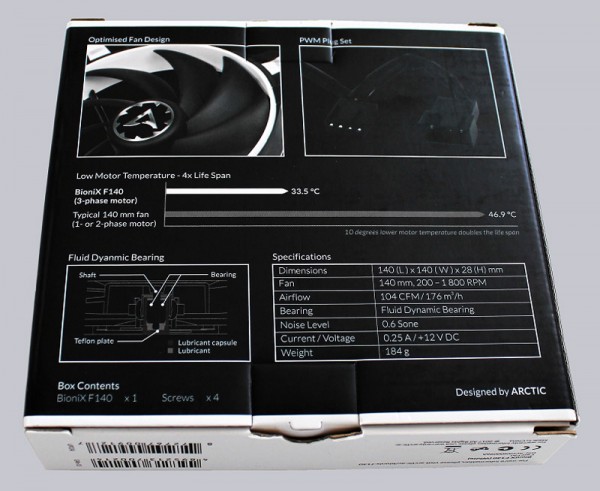 This is included in the scope of supply …
Since the boxes are only slightly larger than the fans, it is not surprising that we do not find much more than the fans themselves. Arctic BioniX F120 fan accessories.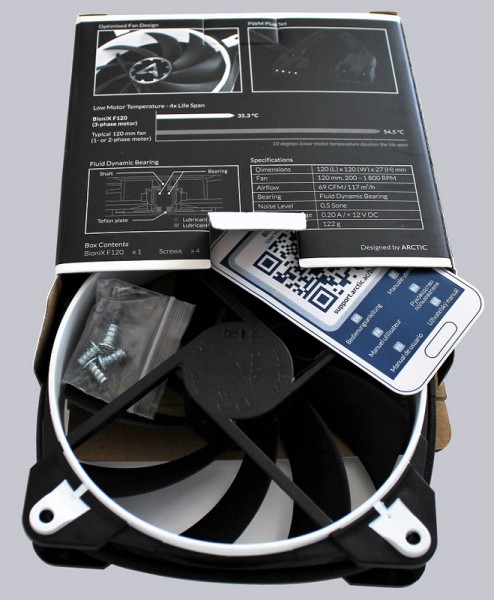 Arctic BioniX F140 fan accessories.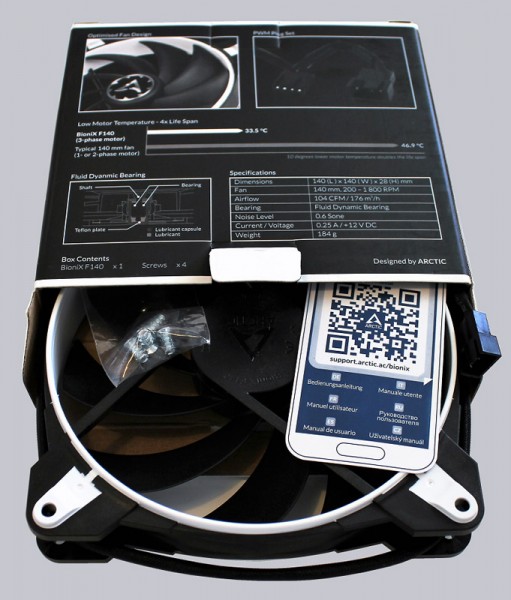 The accessories consist of a bag of screws for the mounting of the fans and a QR code card which directs us to the BioniX support page.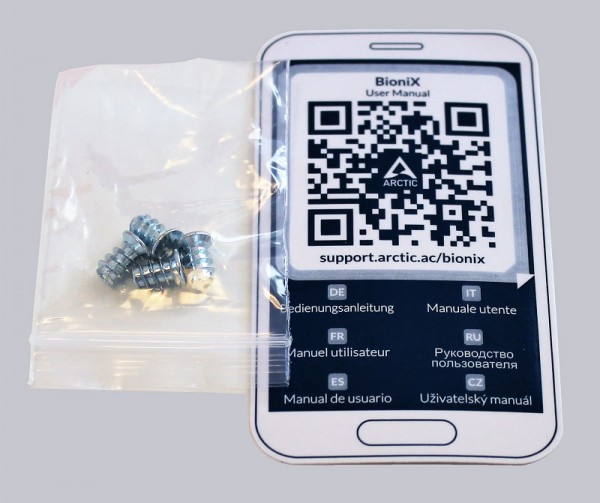 Arctic BioniX technical specifications …