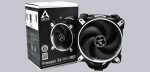 Installation …
As usual, Arctic only adds a small QR code card to its products, which helps you find the online guide quickly.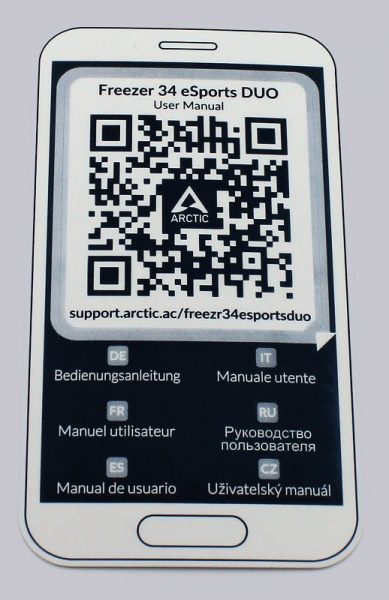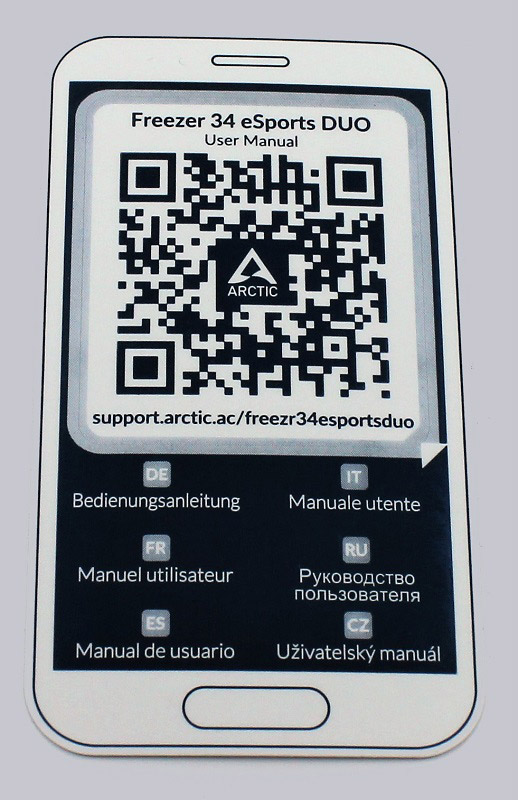 For mounting on our AM4 test system, we also use the standard AMD backplate for the Freezer 34 eSport DUO and first screw in threaded bolts.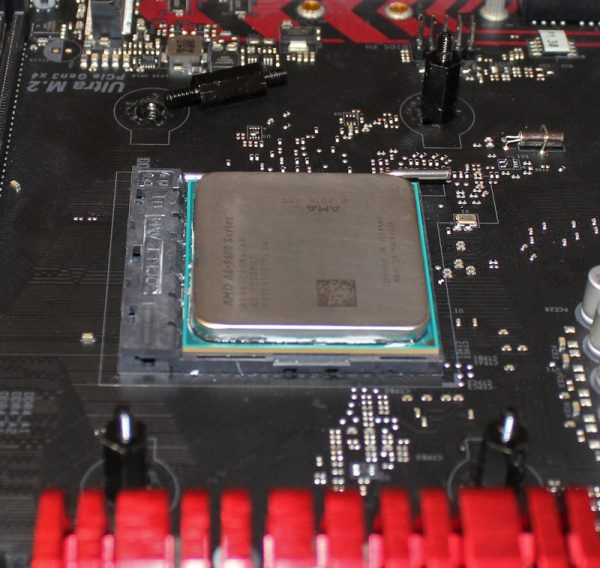 To install the bracket on the radiator, the fans must first be removed. Then we screw 2 sheets with one screw each …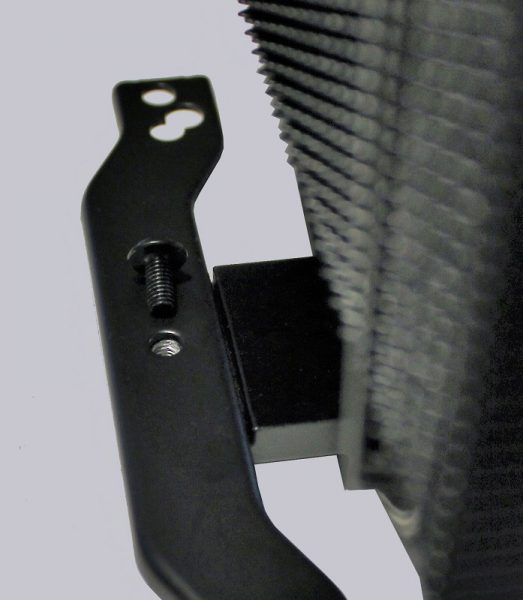 … and then you can already put on the cooler and fix with knurled nuts. Here Arctic could improve again, because during the predecessor to install the Arctic Freezer 33 eSports One ordinary Phillips screws were used.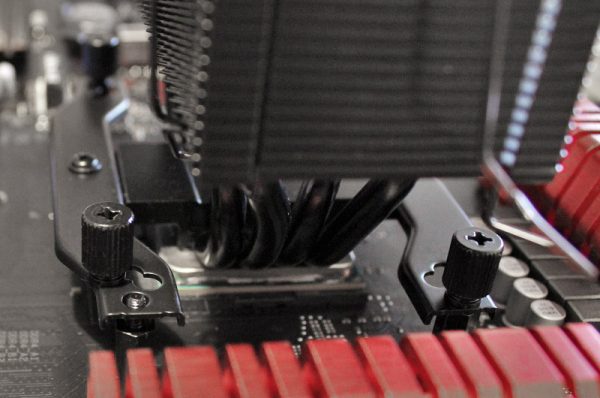 Quickly mount the fans again, done.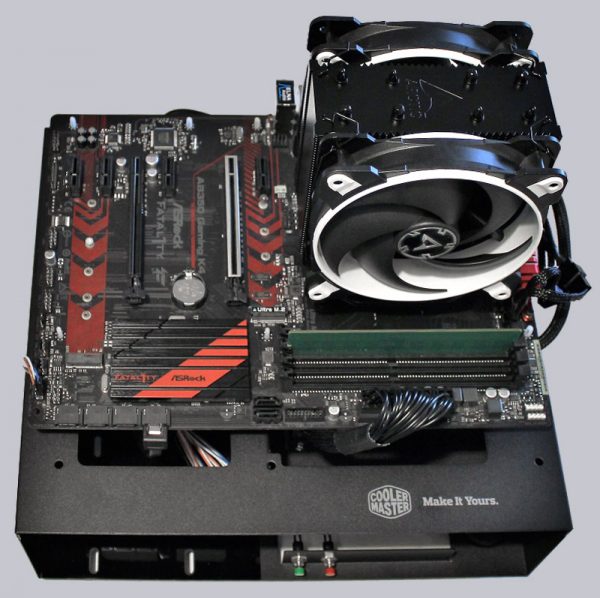 Arctic Freezer 34 eSports DUO test setup and results …