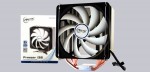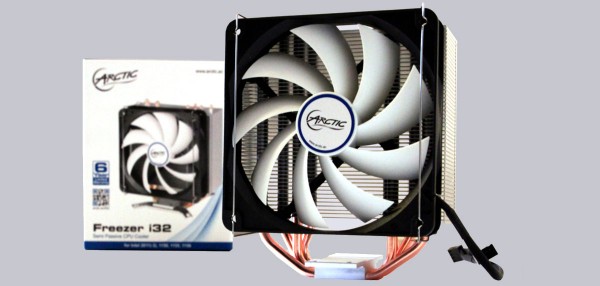 Installation …
To make the assembly easier arctic decided to make different models for AMD and Intel systems. This way it can be done within a few minutes.
The backplate sticks to the motherboard thanks to some adhesive pads, this way it can't fall off or dislocate while moving the mainboard.
Now to the actual installation. Screw the metal plates to the base plate of the heatsink, apply some thermal grease onto the CPU and place the heatsink on top of it. Lastly the heatsink needs to be screwed to the backplate, and done. That's as easy as it can get without the use of pushpins.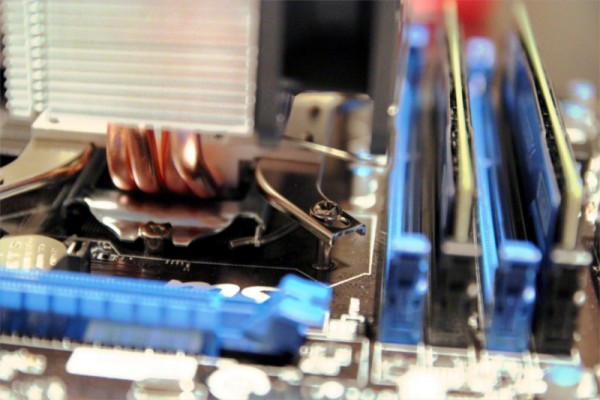 Contrary to most mounting systems no springs are used, that way you need to trust that the pressure generated by the screws is just the right amount. But because of the experience of manufacturer Arctic and the overall intelligent design of the cooler we completely trust this feature.
The heatsink is relatively close to the motherboard, but as the fan does not reach over the RAM slots, there is no problem of possible collisions.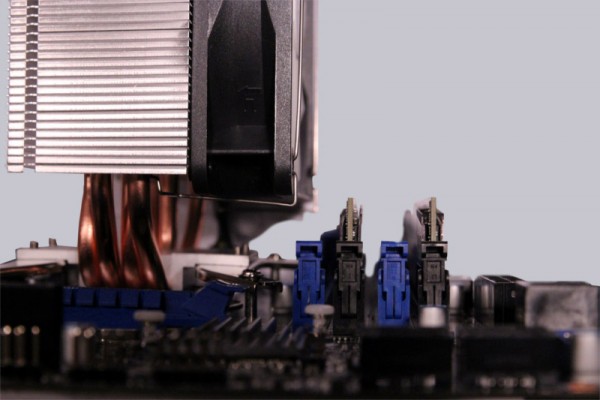 Here you can see the Y-connector and the fan bracket.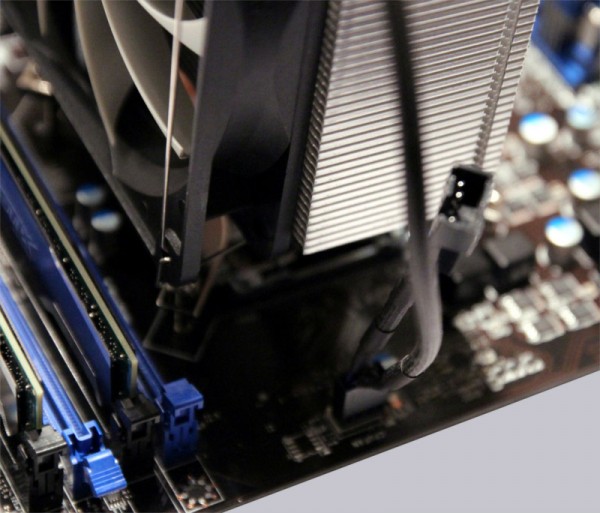 At a height of 15cm there are about 2cm to the case wall of our system.
Arctic Freezer i32 setup and test results …