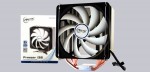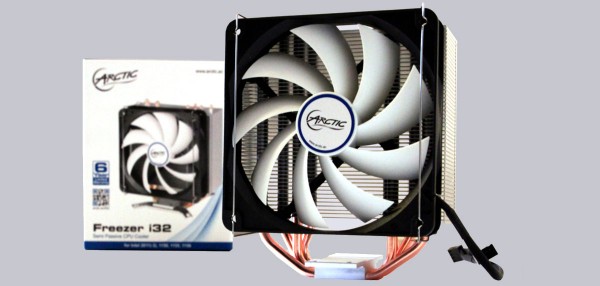 Result and general impression …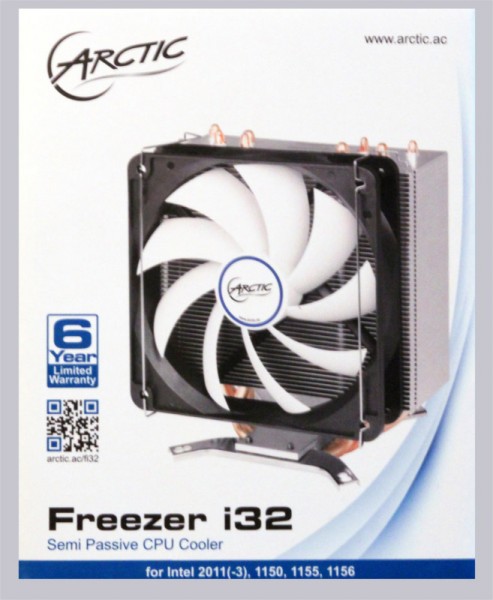 The Arctic Freezer i32 might not be the prettiest cooler, but Arctic did manage to develop a well-done product. The built-in controller for semi-passive cooling might not be necessary for most users, but this feature does no harm and maybe there are some users who can hear the fan inside of the closed case even at 500 rpm. We are really impressed how well thought out the whole design is.
Many manufacturers tend to use the same features on tower-coolers and therefore many of it lack innovation, but Arctic really put some thought into improving small features. Starting at the adhesive backplate, over the easy fan and cooler installing process to such simple things as a Y-connector.
But also the main task of cooling a CPU is being solved absolutely satisfactorily compared to its relatively low price.
The only downer is that the easy installation comes at the price of lacking compatibility. The manufacturer does not provide any possibility to migrate the cooler between AMD and Intel systems.
With these great results the Arctic Freezer i32 deserves Arctic Freezer i32 the OCinside.de Price Tip Award 01/2016 !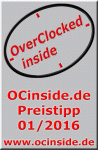 Hint: With our interactive Fit for Fan guide you can virtually fit the cooler onto different motherboards.
* A direct comparison to some of our previously tested coolers is not possible, because the test system has changed fundamentally in the meantime. Nevertheless our CPU cooler chart is here again with a comprehensive CPU cooler comparison.
This is what the cooler sounds like:
Here is a recording of the Arctic Freezer i32 with one fan at maximum speed:
Here is a recording of the Arctic Freezer i32 with one fan at low speed:
In comparison:
A recording of the Xigmatek Prime SD1484 cooler with two fans at maximum speed:
A recording of the Cooler Master Eisberg Prestige 240L water cooler at maximum speed:
This is the sound of a starting Asetek Vapochill LS compressor cooler:
Discuss and share experiences about the Arctic Freezer i32 in our forum …
Here you can buy the Arctic Freezer i32.
Read on in the hardware test area with several hardware reviews …