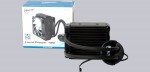 Layout, design and other features …
The first impression is reserved for the radiator.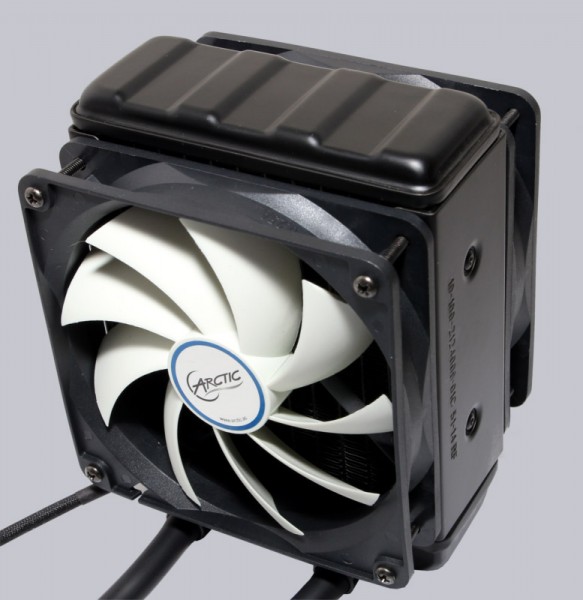 On top of the pump we can see the Arctic logo.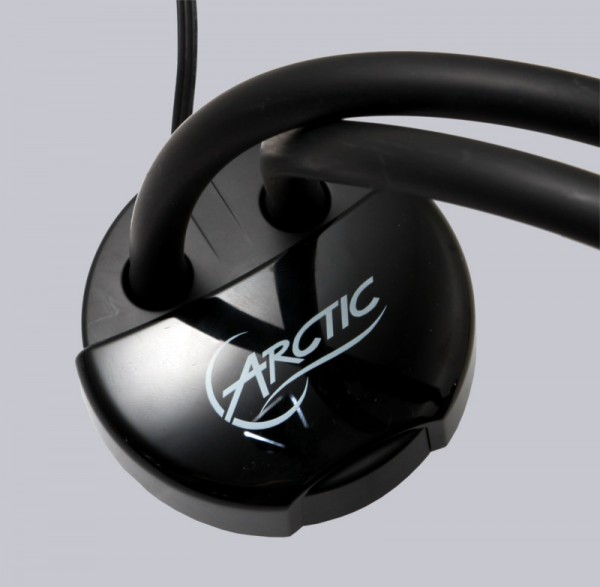 On the bottom you see the copper contact plate. It is not polished, but thanks to a CNC treatment the concentric grooves are very fine. If you followed our recent reviews, you might recognize that view.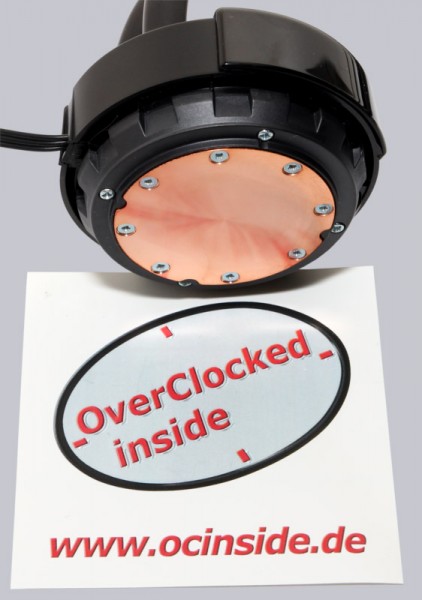 Because a look at the radiator reveals that the core components of this all-in-one cooler are build by manufacturer Asetek. But you can't really blame Arctic for this, as they rely on a manufacturer with great know-how. But you won't promote innovation with this behaviour.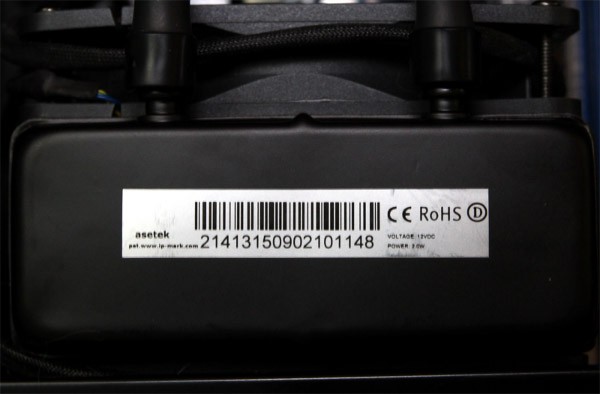 The cooler uses two 120mm fans which we already know from the Arctic Freezer i32. Remarkable are the long black-sleeved cables with a Y-connector. Therefore just one 4-pin connector is needed to operate the whole cooler. But you need to check first that your mainboard can supply at least 10W on that connector.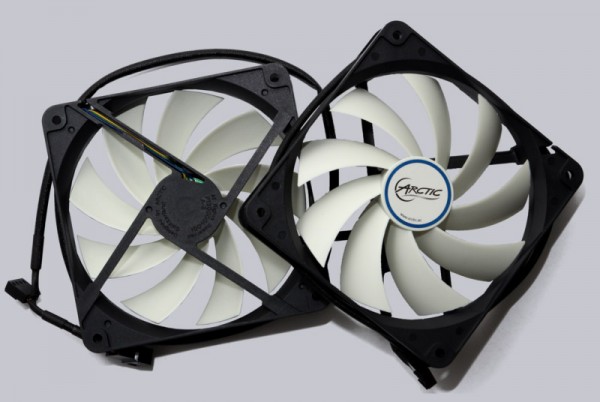 Two fans connected in series make sense with the Liquid Freezer 120, because the radiator is relatively thick with its 49mm. With both fans connected it is comparable to some tower coolers in size.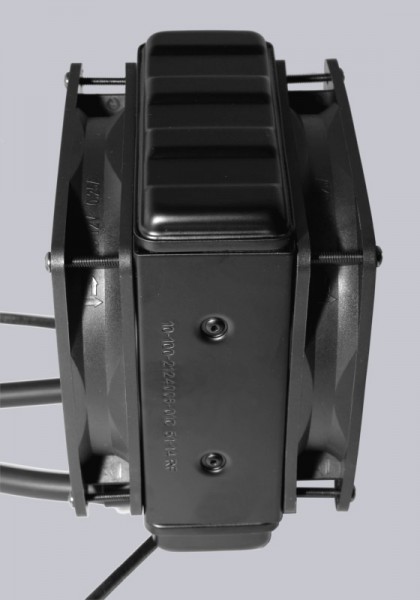 Arctic Liquid Freezer 120 installation …