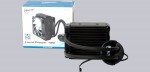 Result and general impression …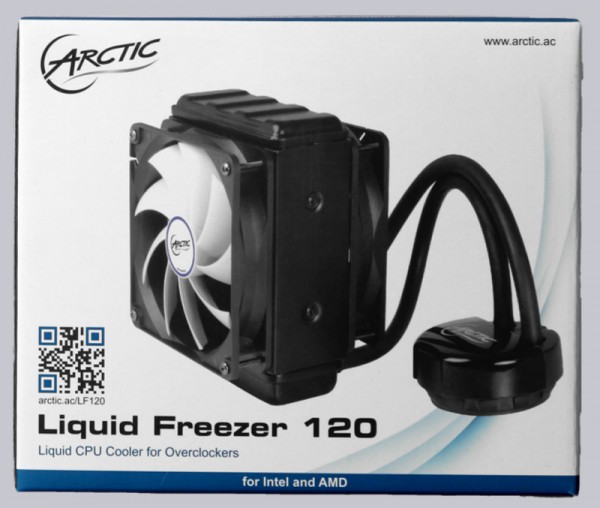 The Arctic Liquid Freezer 120 is an overall solid product. The price might be above the one of air coolers with comparable cooling capacity, but among all-in-one solutions it is more than just competitive.
If you are convinced of the benefits of all-in-one coolers, you can happily get one.
Because of the high-quality fans and the possibility to control the pump separately, the Liquid Freezer 120 can be used to build a very silent system if you consider our advices from the previous page.
Users who want more than the supplied cooling power and have the needed space in their case can buy the 240mm variant with 4 fans for just 10 Euro more.
Hint: With our interactive Fit for Fan guide you can virtually fit the cooler onto different motherboards.
Here you can find our CPU cooler comparison 2016, tested with an Intel Core i7 PC system. Here is the CPU cooler chart 2016 tested with an Intel Core i5 PC. And here again our CPU cooler roundup from before 2016. A direct comparison between older reviews is not possible because the test system has changed significantly.
Discuss in our forum and share experiences about the Arctic Liquid Freezer 120 …
Here you can buy the Arctic Liquid Freezer 120.
Read on in the hardware test area with several hardware reviews …