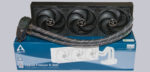 Installation …
No bracket is installed on the cooling block of the All In One water cooler from factory.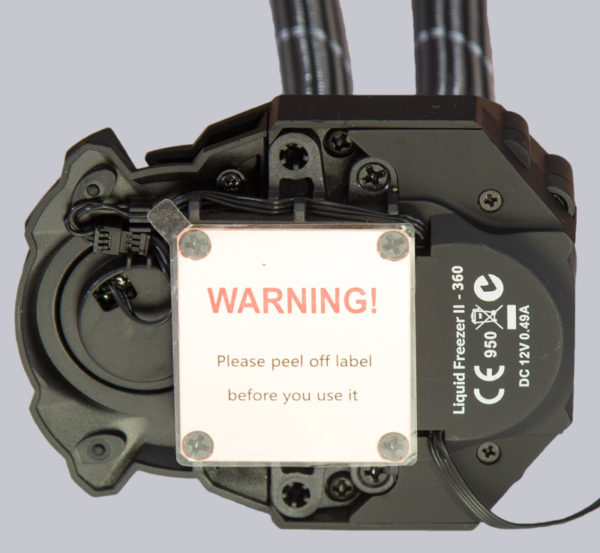 For the installation on an AMD AM4 system you have to mount the two mounting brackets with inward turned mounting holes on the cooling block with one screw each.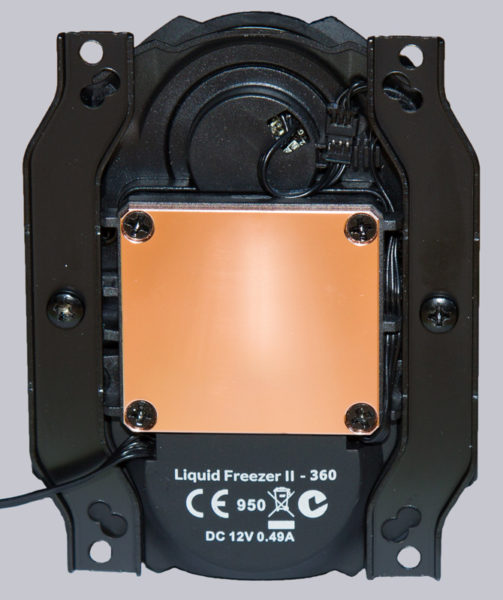 With Intel systems it is exactly the other way around, as the mounting points are a bit further away from the socket with Intel than with AMD.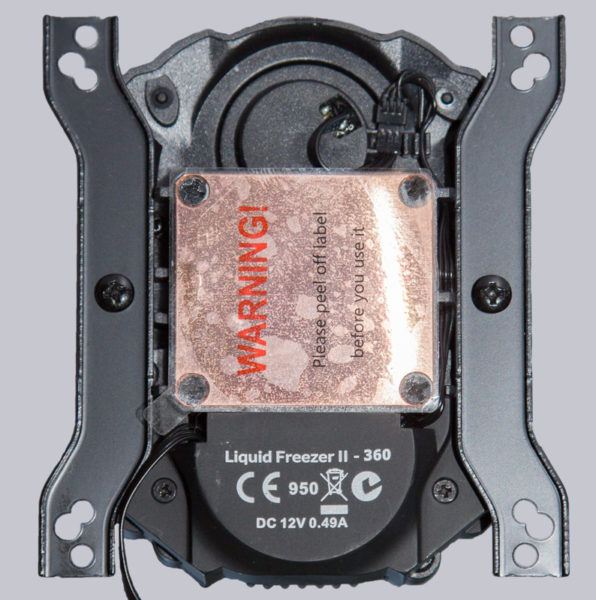 With an AMD AM4 system you still have to remove the original cooler brackets next to the CPU socket. Afterwards still the entire quantity of heat conduction paste from the small bag at the CPU cover distribute and remove the protective foil from the cooling block. Then you can already screw the cooling block to the original backplate of the mainboard with the included screws. Basically a simple assembly with few components is welcome. However, it is always very difficult to mount the CPU cooler without losing the loose backplate when using a variant without spacer bolts, as is the case with the AM4 system. You would actually need 3 hands for mounting, or you can help yourself with some tape for example. In this case, mounting on an Intel system with the spacer bolts is advantageous, but even with our AM4 test system the cooler is mounted quickly.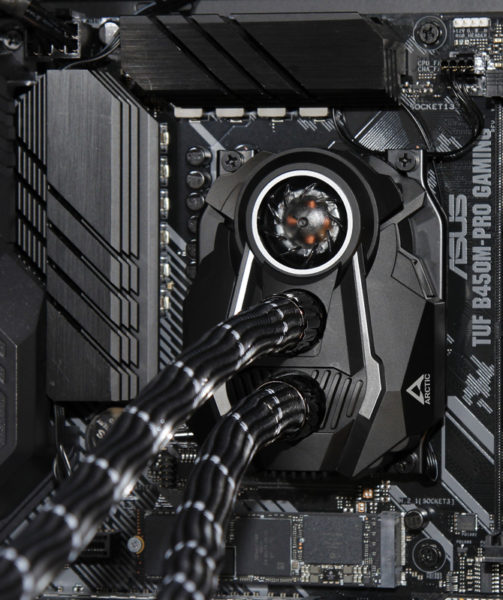 Now let's see what the 360mm water cooling system from Arctic can do.
Arctic Liquid Freezer II 360 AIO water cooling test setup and results …