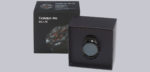 After we already took a closer look at the TicWatch Pro some time ago, we are happy to be able to test the new version with integrated 4G/LTE mobile network this time. In the following review, we will discover the advantages of the new TicWatch Pro 4G/LTE and the meaning of the eSIM.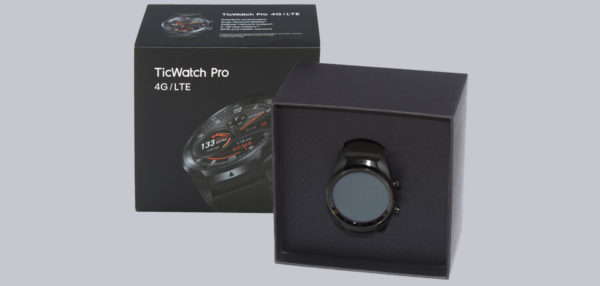 Thanks for the support …
Thanks for the support to Daniel & Mobvoi and enjoy reading the new review!
The TicWatch Pro 4G/LTE Smartwatch currently has a price of approx. 270 Euro (04/2020).
Here you can order the TicWatch Pro 4G/LTE.
The delivery of the Mobvoi TicWatch Pro LTE …
The TicWatch Pro 4G/LTE comes in a handy box, which is enclosed in a nicely printed paper sleeve.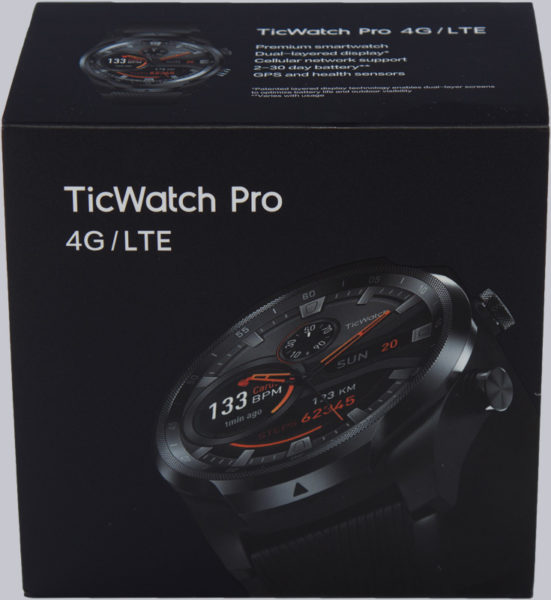 When the outer cover is removed, a simple box with the discreet lettering "TicWatch Pro" appears.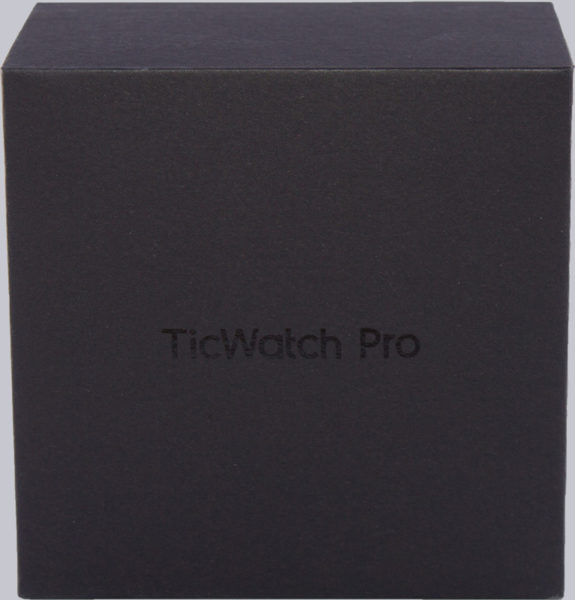 Under the lid there is already the object of desire. The beautiful, round design, which is strongly oriented towards the shape of classic watches, is immediately appealing.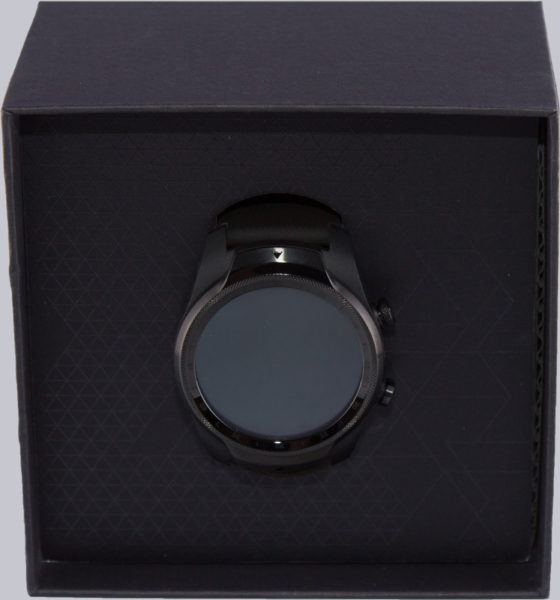 If you remove the watch together with the intermediate layer, you can see the 3-fold divided storage space with the accessories.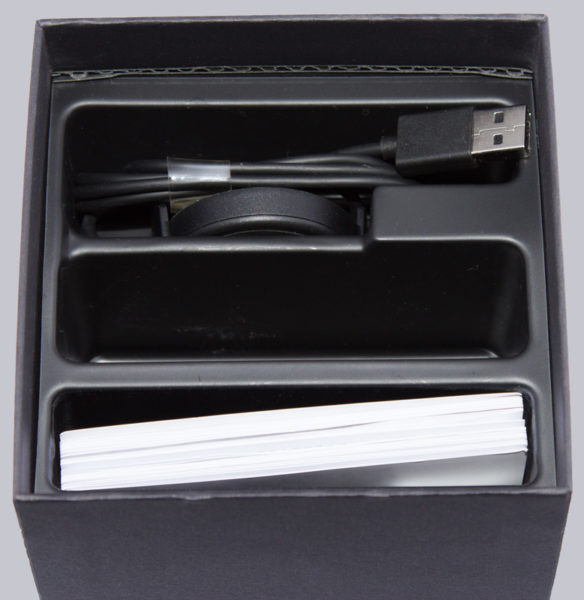 This is included in the delivery package …
You get the fancy Smartwatch …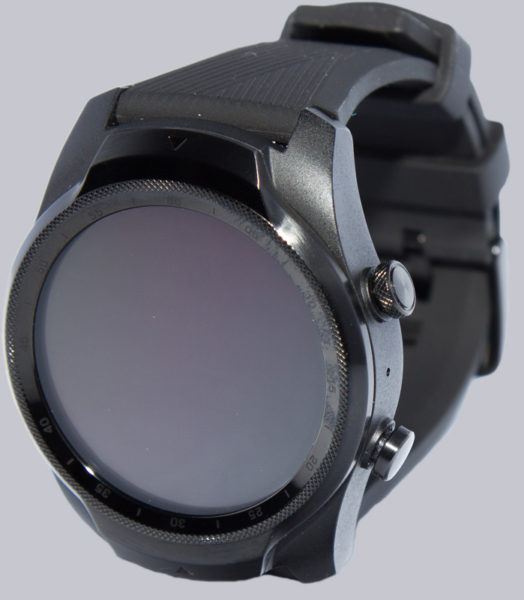 … an USB charging station …


… and a quick start guide.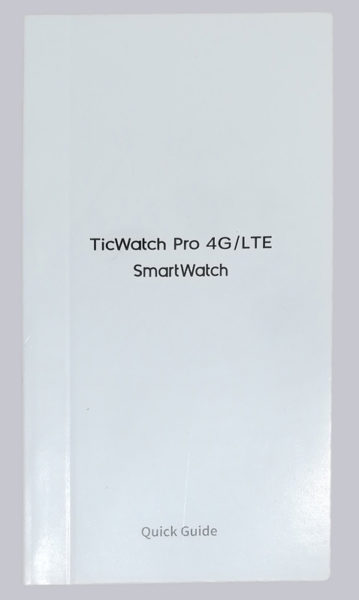 That's all there is to it. It's a pity that an USB charger is not included, so that you could charge your watch at night on the bedside table next to your mobile phone. After all, you don't want to oversleep because the Smartwatch alarm clock didn't alarm due to a flat battery. And that only because the Smartphone was hanging on the charger. Because of the slightly higher battery consumption due to the additional 4G functionality, Mobvoi would have liked to upgrade the scope of delivery in comparison to the TicWatch Pro.
But let's stop criticizing the scope of delivery and instead inspect the technical data of the TicWatch pro 4G/LTE …