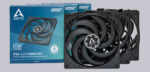 Result and general impression …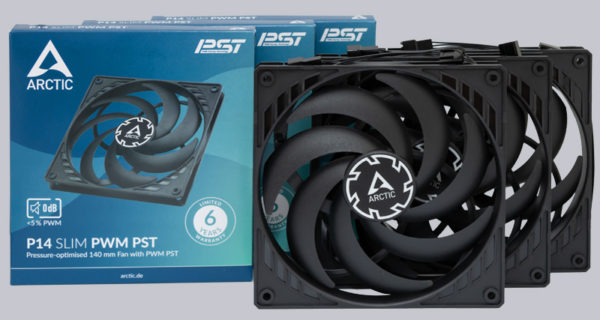 The only 16mm slim Arctic P14 Slim PWM PST fan is a really good all-rounder.
With an air flow in the range of a standard 12cm fan and a low volume, it has fully convinced us!
Arctic does without crazy speed orgies and nevertheless the 11mm thinner fan delivers almost the same result as the original fan in our test with a water cooling system.
Currently, the fan is only available in classic black, but maybe Arctic will add other colors and/or RGB if sales are good.
The Arctic P14 Slim PWM PST fan is also inexpensive and has a 6-year warranty, so it secures our OCinside.de Purchase Tip Award 06/2022!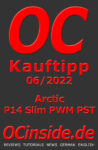 Discuss in our forum and share experiences about the P14 Slim Fan …
Here you can order the Arctic P14 Slim PWM PST 140mm Fan at a reasonable price.
Read on in the hardware test area with several hardware reviews …