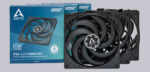 Installation…
Since you often have space problems especially when mounting watercoolers in the PC, as we have reported e.g. here in the test of the Arctic Liquid Freezer II 280 in the Thermaltake Versa case and many other AIO tests …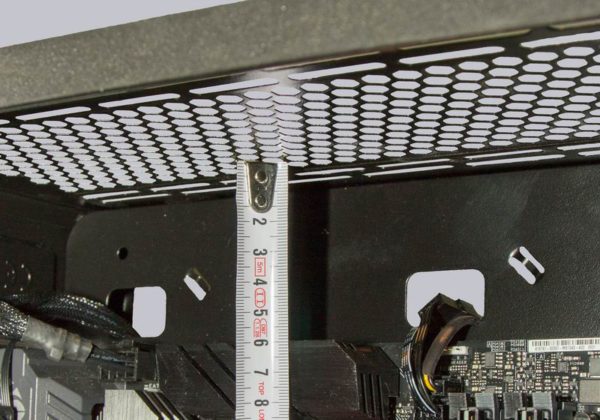 … we also mounted the new Arctic P14 Slim PWM PST Fan again on an AIO, among others. To better illustrate the size difference, here we have a P14 Slim PWM PST fan mounted next to two standard P14 fans on a Liquid Freezer II 420 water cooling system.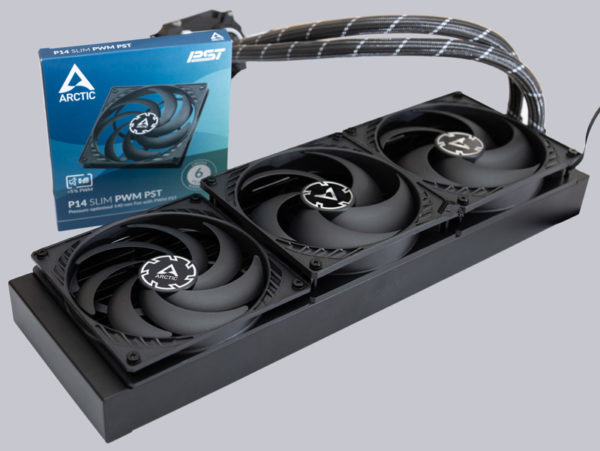 Thanks to the included screws, the fan sits perfectly on the radiator. At least visually, the height difference of the fan is considerable.


We have shown how to install the Arctic Slim PWM Fan in a Micro ATX or Mini ITX case or mount it on an air cooler here on the installation page of the Arctic P12 Slim PWM PST.
Because if you prefer to use a high-performance air cooler instead of a water cooling system, Arctic's slim fans can be advantageous in this case as well. Often the space between RAM and air cooler is tight and the fan of the cooler comes into conflict with the RAM or its heatspreader. Arctic's Slim Fan can be the solution here as well, as the photo from the review of the Arctic P12 Slim PWM PST fan shows. This is because the Slim Fan no longer protrudes over the side of the cooler mount and remains outside the mounting area of the RAM modules.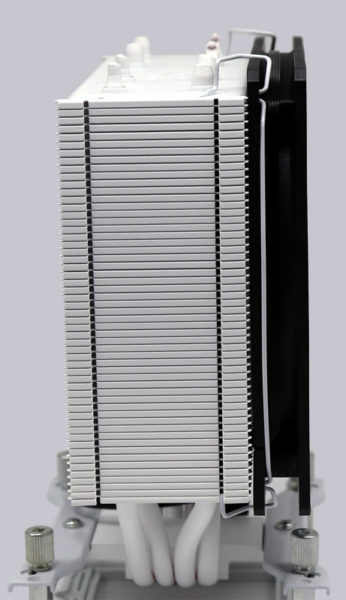 Whether the cooling performance is also sufficient is clarified in our following test setup and results.
Arctic P14 Slim PWM PST Test setup and results …