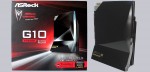 Practical testing …
The ASRock G10 gaming router has been tested with the following system:
PC:
Intel Core i7 6700K @ 4 GHz
4x 4 GB DDR4 RAM
ASRock Z170 Extreme6+
ASUS Strix NVIDIA GeForce 980ti
Seasonic Platinum 760W PSU
Samsung Pro 840 Pro 256 GB SSD
CM Storm Stryker enclosure
Operating system:
Windows 10 Professional 64 bit
Other:
Telekom DSL 6000
At this point we've one thing, that could be a problem for some users. Although the major providers in Germany further advance IP voice telephony, there are still many users with a standard DSL connection incl. Splitter. In this case, you need a separate DSL modem, to dial into the Internet with the ASRock G10 router. The transition to an IP connection is however managed to be faced with a new problem. Contrary to a big all-round router provider, the G10 gaming router has no ports for analog telephones. Thus, one have to buy an IP-based phone. One can easily connect it with a FritzBox or another adapter. This adapter costs between 30-40 euros and will do the VoIP connection. Quite apart from general problems relating to the use of an analog fax machine with an IP connection.
After solving this hurdle the gaming fun can start. Before starting to play a few games, we will do first a few speed measurements, especially regarding the ping. On the Web page wieistmeineip.de, anyone can check the ping of the Internet connection. As it is very good to see, the connection reaches a good average value of 22.3 ms at a throughput of 5.7 Mbps.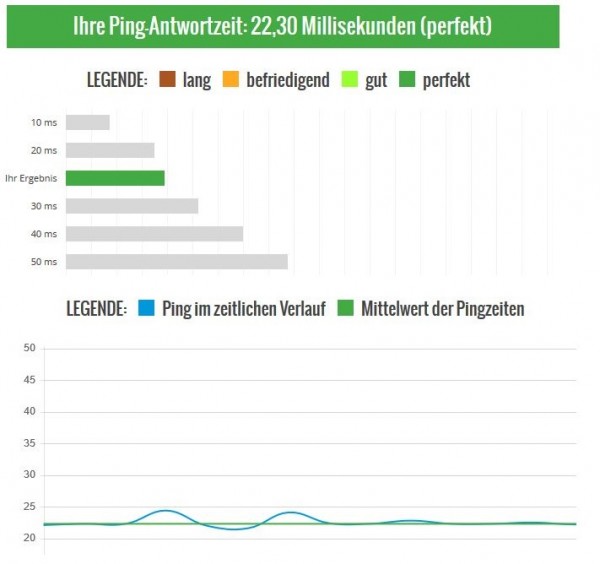 Also the G10 network can show its power, even if there's still no network data storage in the consumer sector, which can feed the fast 1700 Mbps with sufficient data. Regarding the data transfer from the connected hard disk, the G10 affords no weaknesses. Our 24.5 GB test file was transferred in less than 4 minutes with an average transfer rate of 107 MB/sec.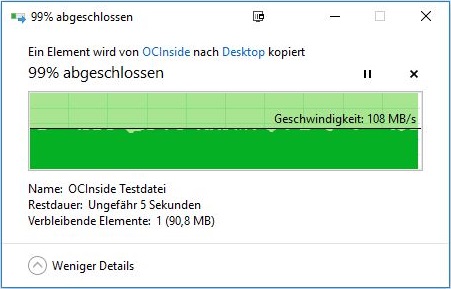 And also in online games this router is very powerful. What would be better suited as the online role-playing game par excellence? 😉 World of Warcraft makes no dropouts nor stutter transfers and was smooth playable!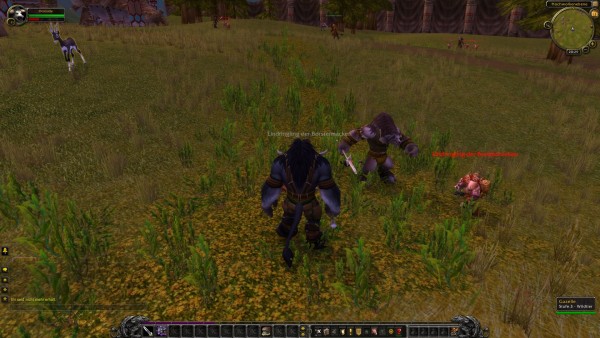 Also the H2R stick leaves a good impression at the television. Easy installation …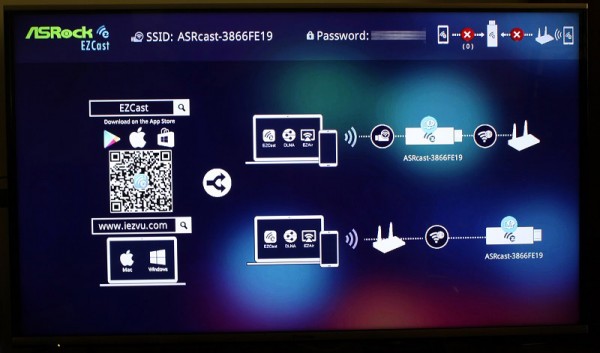 … as well as a fast Smartphone App leaves nothing to be desired regarding Internet routing, as well as video and audio playback.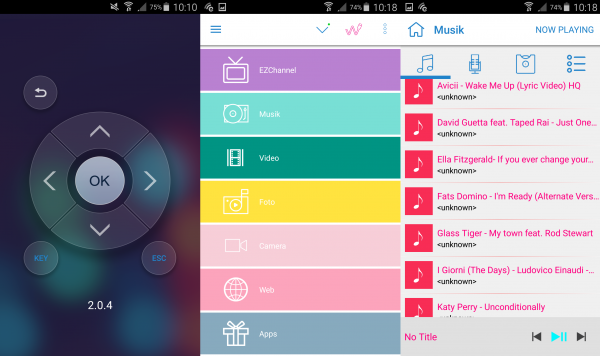 So we reach the end of the review. Let's continue to the conclusion of the ASRock G10 gaming router.
ASRock G10 gaming router conclusion and overall impression …