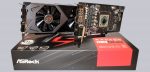 Power consumption of the ASRock RX 590 Phantom Gaming X graphic card …
For the measurement we use a commercial energy cost meter from Brennenstuhl for this graphics card test as current meter.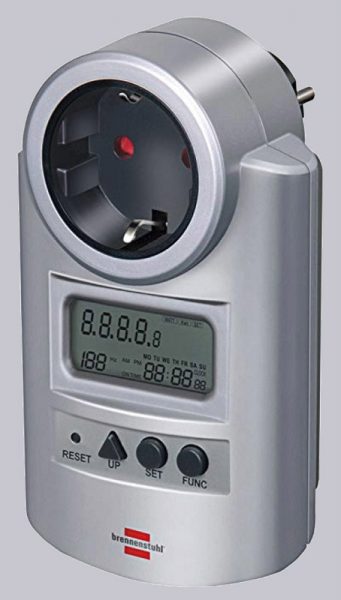 In each of our 5 test scenarios we measured the power consumption of the complete system.
ASRock default mode
ASRock OC mode
ASRock silent mode
ASRock OC mode incl. RAM OC
Maximal OC
| | |
| --- | --- |
| Test scenario | Power consumption |
| ASRock default mode | 285 W |
| ASRock OC mode | 287 W |
| ASRock silent mdoe | 270 W |
| ASRock OC mode incl. RAM OC | 287 W |
| Maximal OC | 320 W |
The result once again confirms our previous statements: The individual ASRock modes differ only slightly from each other. The maximum overclocking costs more than average extra power for just a little extra power. We therefore stick to aiming for 24/7 operation rather 1600/2250 MHz GPU/RAM clock without voltage increase and raise the power limit.
At the latest with the electricity bill you receives the receipt for a careless PC compilation, as our interactive power consumption calculator very nice shows.
With this you can calculate the electricity consumption and the electricity costs: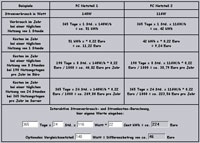 Interactive power consumption calculator
At this point it is also worth mentioning that the graphics card did not produce any audible coil whine. However, this can look completely different with the same graphic card.
Let's now come to our conclusion about the ASRock Phantom Gaming X Radeon RX 590 8G OC graphics card.
ASRock RX 590 Phantom Gaming X graphics card result and general impression …