Test setup and results …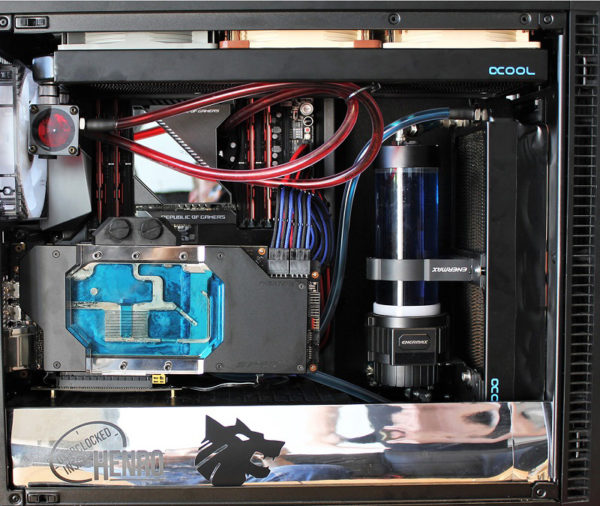 For practical testing, we mounted the Asus ROG Ryujin 360 water cooling system on a test system consisting of the following components …
The following OC programs were used for the measurement: Prime95, CPU-Z and HWinfo
The room temperature during the test was approx. 21°C.
Here you can find the complete Asus Ryujin 360 review.
To control the VRM fan, the "AI-Suite" software is required, which in turn requires an Asus motherboard.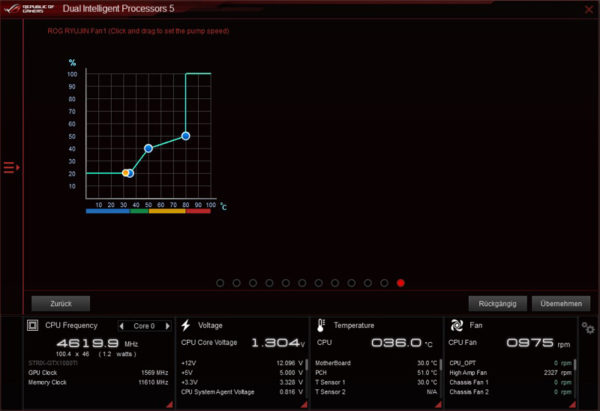 To determine a reference value, we simply set the fan to 0% and then started Prime95 (with AVX). The VRM temperatures climbed up to 102°C!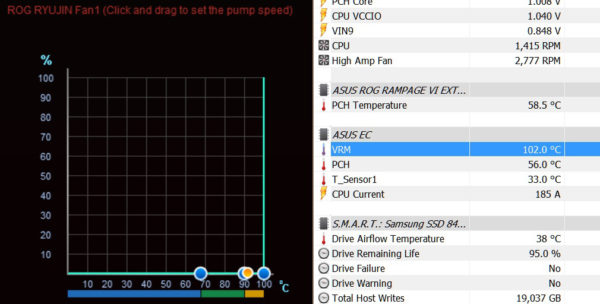 In AVX mode the CPU draws a lot of power and so the temperatures of the VRM are borderline after Prime95. The 60mm VRM fan can only show a measurable effect at 50-60% and seems overtaxed with the task.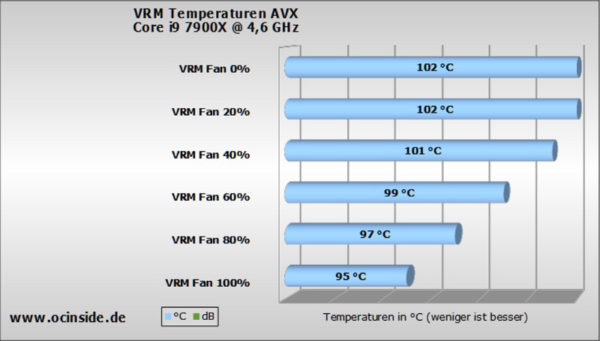 We did a second run without AVX. The values look better at first glance, but the difference between 0% and 100% is almost identical with the AVX measurement at the end.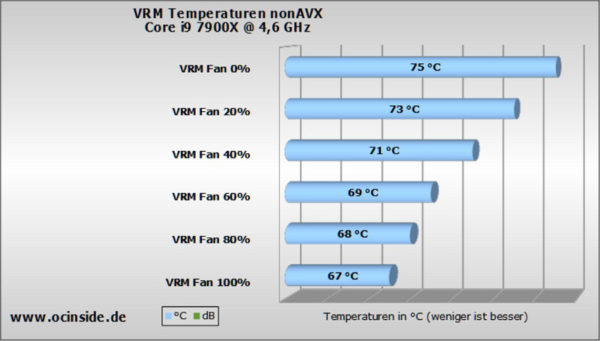 To demonstrate the fan volume this time we have prepared a video by turning up the 60mm VRM fan from 0% to 100%, while all other 7 built-in fans run at 100%. Nevertheless, the small fan manages that you can clearly hear it from 60% and from about 90% it is downright annoying.

Asus ROG Ryujin 360 VRM Kühlung Result and general impression …