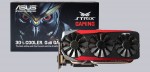 The manufacturer Asus has always attracted attention with their graphics cards performance cooling solutions. The latest model, the ASUS Strix GeForce GTX 980 Ti OC Edition Gaming graphics card has the famous DirectCU III cooling system. If the video card keeps a cool head, we will determine in the following review.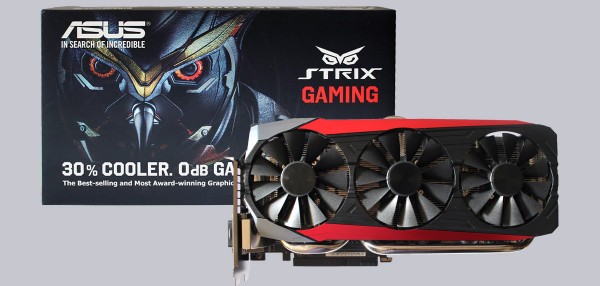 Thanks for the support …
Many thanks for the support to Marauder25.
The Asus Strix GTX 980 Ti OC Edition 6GB DirectCU III graphics card has at review date a price of approx. 750 Euro.
Here you can buy the Asus Strix GTX 980Ti OC graphics card.
The delivery of the Asus Strix GTX 980Ti OC Edition graphics card …
The video card is delivered in this relatively small box.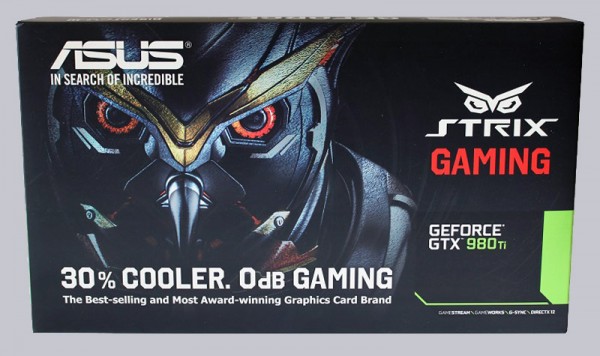 Opening the box, we can see another black box and the antistatic-wrapped graphics card.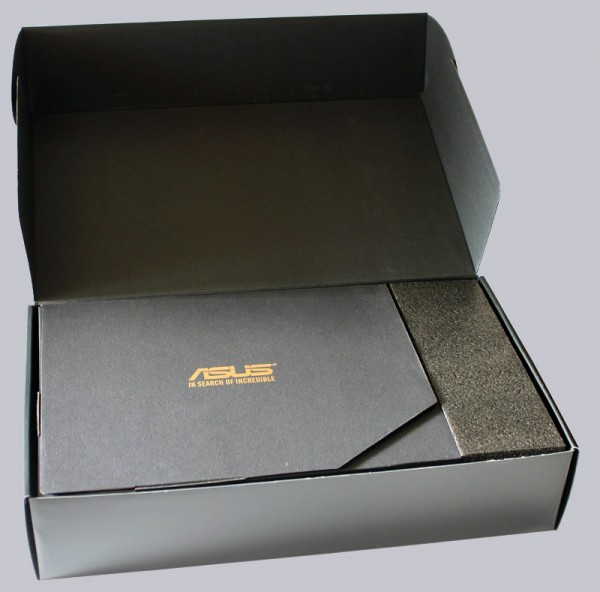 For sure, the black box is needed to fill the Box. But the black box could be filled with accessories too.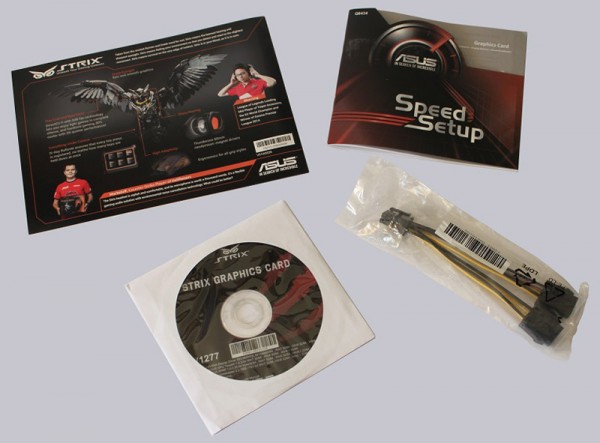 Unfortunately there are in fact only a few accessories in the box. Only a manual, a driver/software CD and a PCIEx Y-power adapter are included. At a purchase price of nearly 800 Euros, the customer may like to expect a little more attention to details. At least a DVI or an HDMI adapter would have been desirable. But of course this is compensated by a look at the Asus Strix 980ti OC Edition.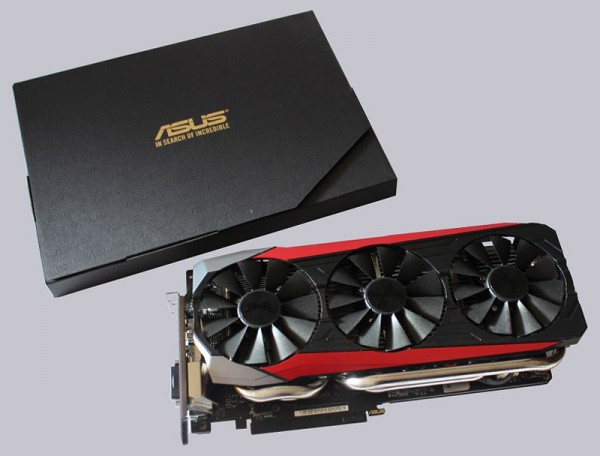 Before we go now into details, we would like to present the technical details of the graphics card.