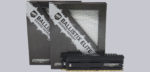 We are testing the brand new Ballistix Elite memory modules on OCinside.de that have just been introduced. The brand new 16GB DDR4-4000 Ballistix Elite Gaming Memory Kit consists of two 8GB DDR4 modules which are designed for DDR4-4000 at 18-19-19-39. We tested on an AMD Ryzen 3000 and on an Intel 9th Gen system to see if this really works and if these modules can even be overclocked. Of course there is also again a thermal image as well as numerous memory benchmark results in the following Ballistix Elite 16GB DDR4 RAM review.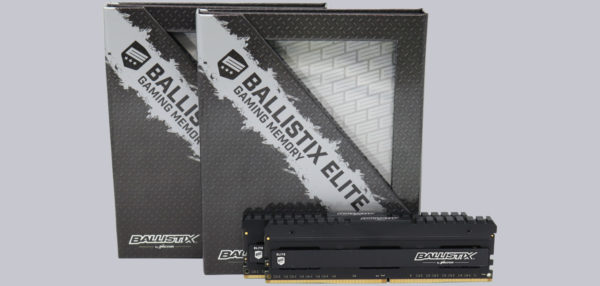 Thanks for the support …
Many thanks for the support with the two 8GB DDR4-4000 modules by the manufacturer Micron.
Tested were 2x Ballistix Elite 8 GB 288-pin DIMM DDR4-4000 BLE8G4D40BEEAK Module (or 1x 16GB BLE2K8G4D40BEEAK or as 32GB Quad Channel Kit BLE4K8G4D40BEEAK). The total price of the kit is at review date about 199 Euro (09/2019).
Here you can buy the Ballistix DDR4 memory.
The delivery of the two 8192MB PC4-32000 modules …
Micron delivers the Ballistix memory modules in a stylish new packaging …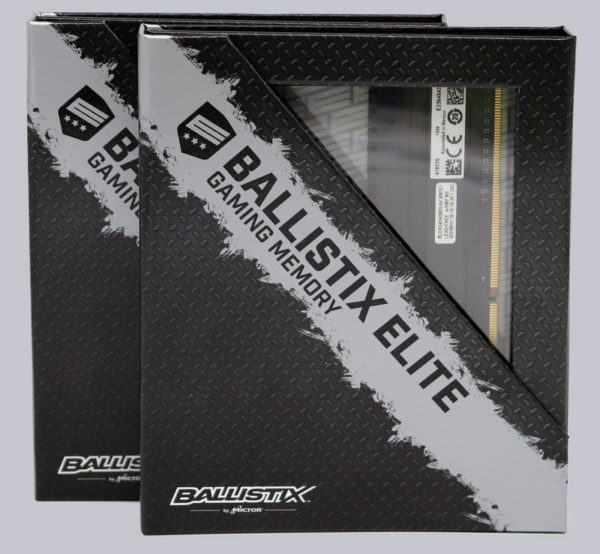 … where you can open a cover to get a complete view of the modules.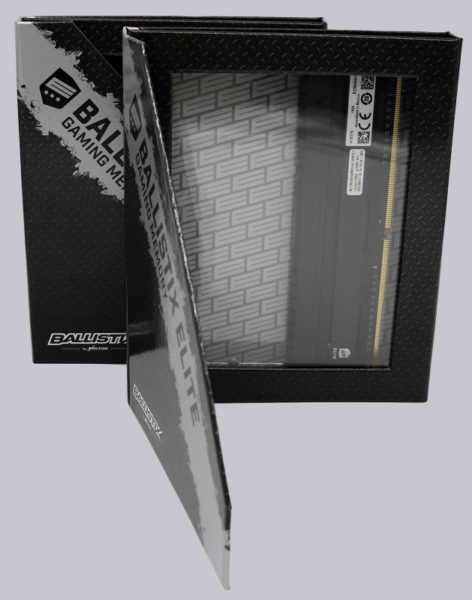 Although the back does not contain any further technical data or installation instructions, it does contain a note on the 10-year limited warranty for purchases in Germany and on the download of the Ballistix M.O.D. Utility Software for real-time temperature monitoring.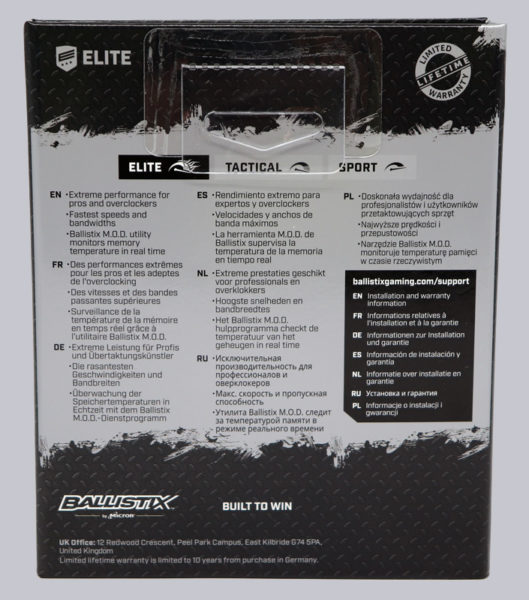 That's included …
These Ballistix Elite DDR4 modules are included in the scope of delivery.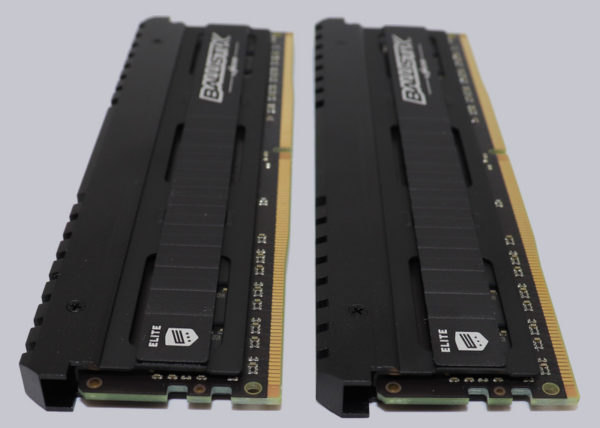 Let us now turn to the technical data.
Ballistix Elite 16GB DDR4 Kit 2x 8GB DDR4-4000 technical data …