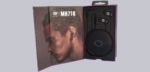 After the well-rated MH703, Cooler Master has added another in-ear headset specially designed for gamers, the MH710. In addition to the 10mm Neodymium HiFi drivers, the MH710 gaming earbuds shine above all with the FocusFX 2.0 technology and good features.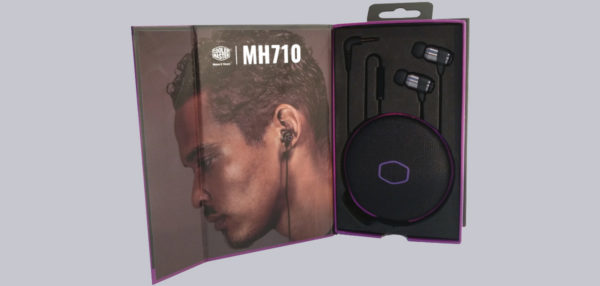 Thanks for the support …
Many thanks for the support to swedeken and the manufacturer Cooler Master.
The in-ear headphones currently have at review date a price of approx. 60 EUR.
Here you can order the Cooler Master MH710 In-Ear Headset.
Included in delivery …
The packaging is in the usual CoolerMaster colours dark grey/violet.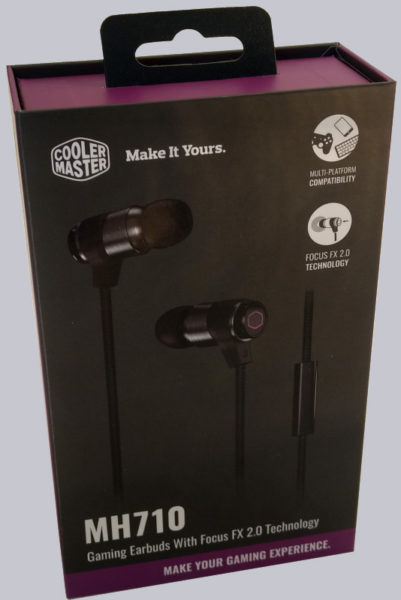 On the front, a glossy recording of the headphones and a few keywords about the most important features are displayed.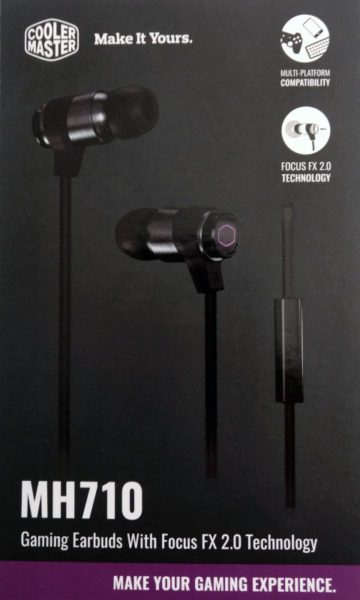 These are explained in more detail on the back of the packaging, but more detailed technical specifications are missing.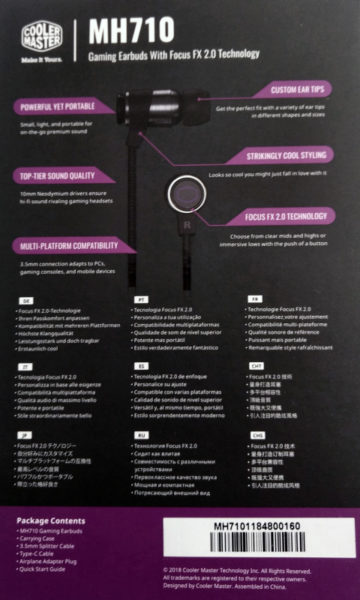 The features of the MH710 are quite impressive, the small box has a lot to offer.
MH710 headphones with approx. 130cm cable, 4-pin TRRS jack
Closable hardcase for headphones and accessories
Adapter from 4-pole TRRS to 2 x 3.5mm jack (stereo+micro) (40cm)
Adapter from 4-pole TRRS to Type C USB (15cm)
Aircraft adapter from 4-pole TRRS to 2 x 3.5mm jack Mono
2 sets of differently sized earpads
Quick Start Guide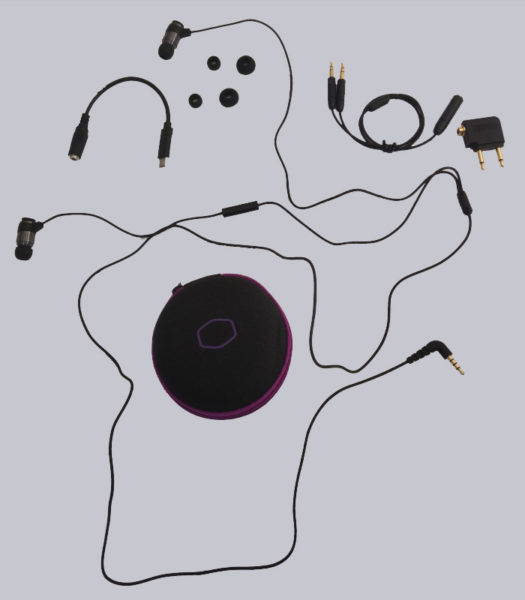 The Quick Start Guide contains -very small, but multilingual- information for controlling the headset via the mobile key, the Focus FX 2.0 function and The technical data of the headset.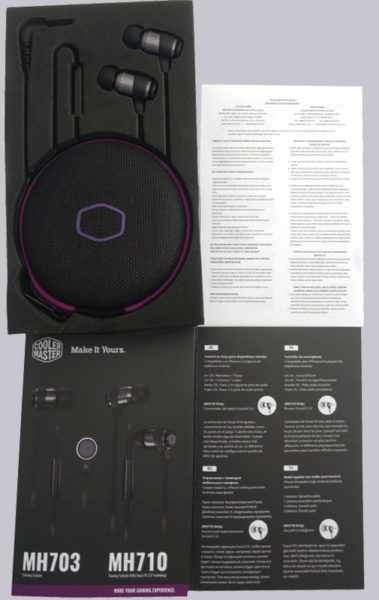 Cooler Master MH710 technical specifications …