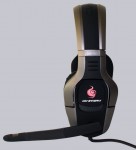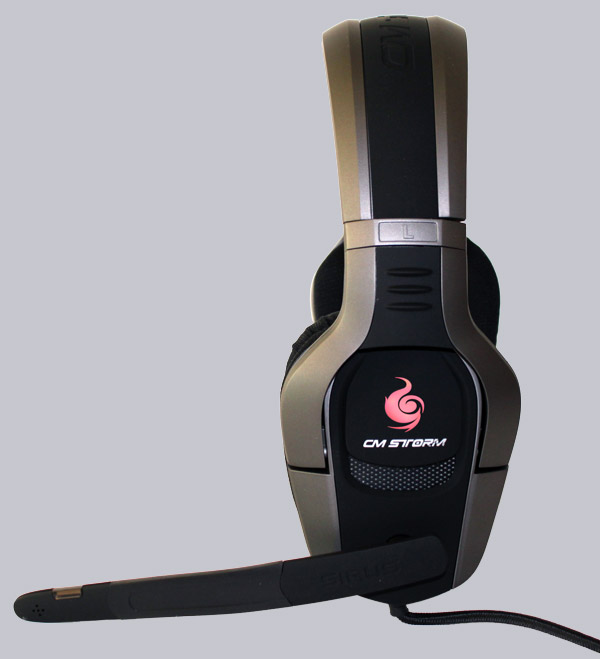 Multi-channel or 5.1 sound has over ordinary stereo sound the advantage that you get a much more precise location of the sound source. There is for example music that was recorded especially in multi-channel technology and where you can perceive the position of each instrument in the orchestra. But even in computer games, it gives the gamer a distinct advantage of knowing exactly from direction the enemy is attacking. For that usually a large room and a potent surround sound system is required, so there are surround sound headsets that should do the job just as well. One of them we want to present in this test is the CM Storm Sirus True 5.1 Surround Sound Gaming Headset.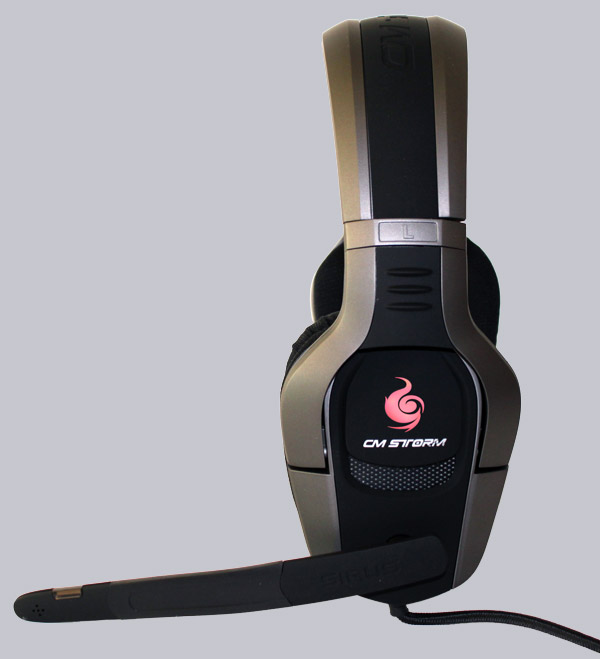 Thanks for the support …
Many thanks for the review to Marauder25 and for the support with the CM Storm Sirus 5.1 to Cooler Master.

The CM Storm Sirus True 5.1 Headset SGH-6000-KK5-R1 has at review date a price of approx. 100 Euro.
Here you can order the Sirus 5.1 from CM Storm.
The delivery of the CM Storm Headset …
The headset comes in a nice box that already has a window to provides a view at the headset and the control unit.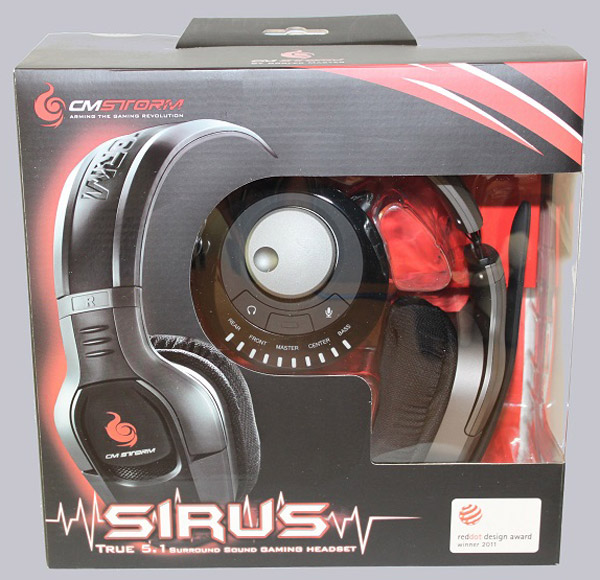 On the side of the box, the features of the headset are already printed, which we will cover later.
Let's unpack the box and take a look inside.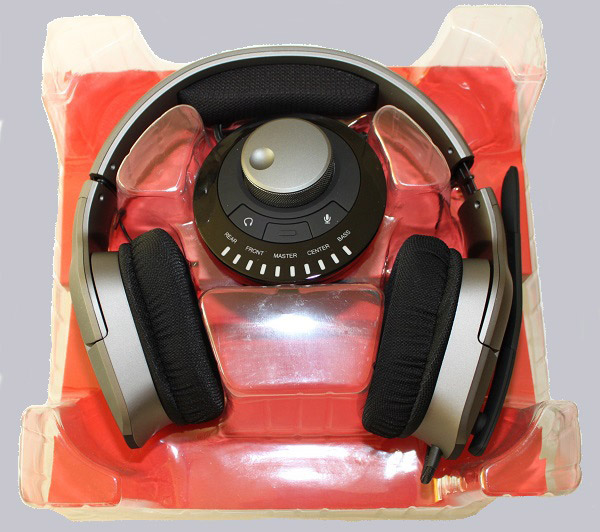 CM Storm Sirus True 5.1 accessories …
Well secured the headset and the operating unit lies in the package. In the red box are the following accessories: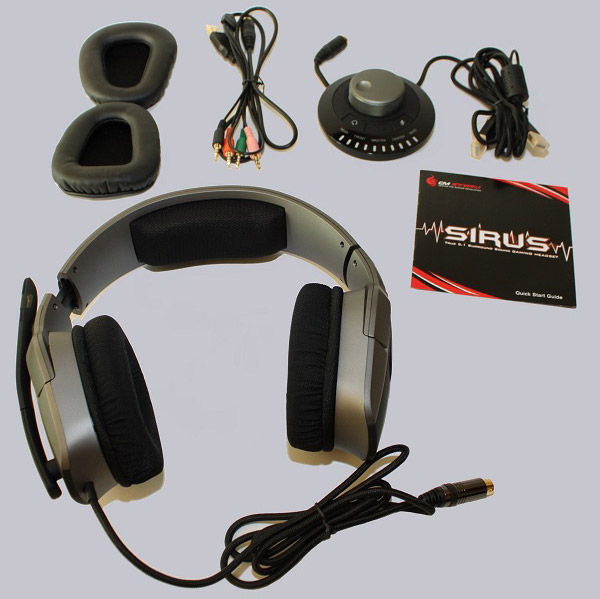 The Sirus True 5.1 headset, the operating unit with fixed connection cables, breakout cable for direct connection without control panel, two replacement ear pads with a smooth surface and a booklet is included.
Let us take a look at the intrinsic values, this headset has to offer.
CM Storm Sirus True 5.1 Technical Data …