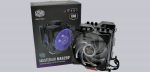 Construction, design and features …
The Cooler MasterAir 620P is a heatpipe dualtower cooler with 6 heatpipes. The centrally arranged fan fulfills a push / pull function with this cooler principle.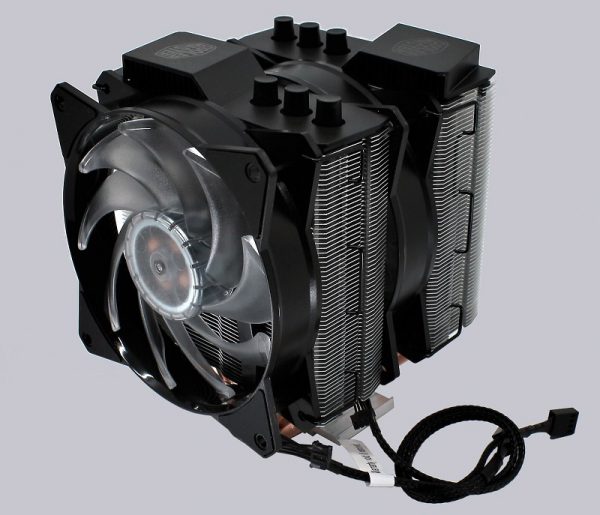 Cylindrical lids are worked out for each tower for each of the three heatpipes, while the others are concealed under the Cooler Master logo.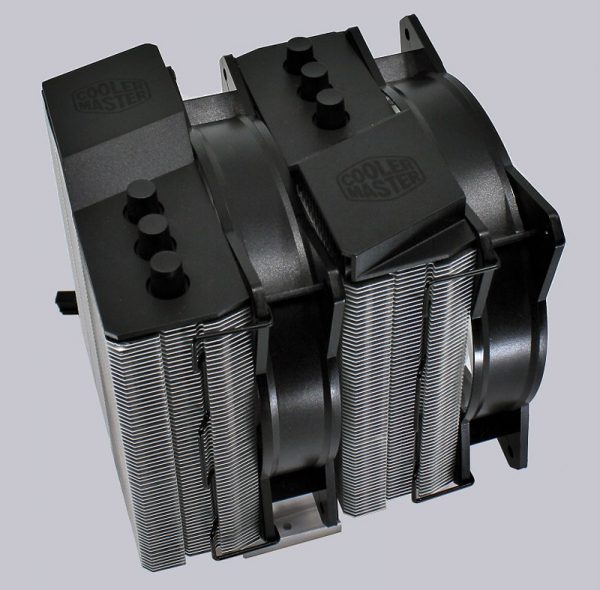 On the side you can see well the differently shaped heatpipes. Directly on the Heatpipes is again a small heat sink attached. A good measure if you do not give away space, but want to get the most out of cooling capacity.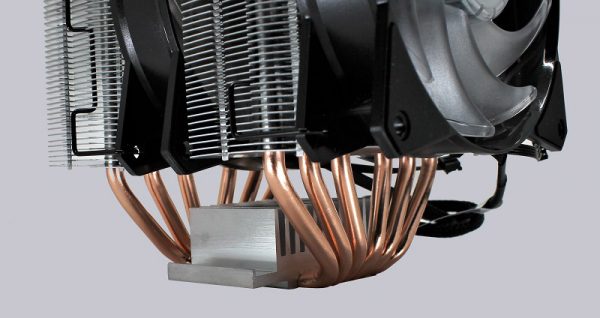 From behind you can still imagine the center fan through the cooling fins.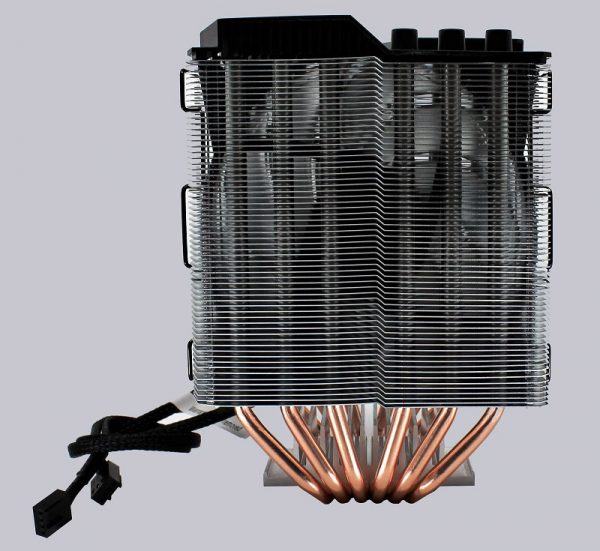 The fans are unmounted quickly. Again it seems to be a fan from the Air Balance series. Rubber elements are glued to the fan mounts for decoupling. Incidentally, the brackets are designed in such a way that the fans can be moved upwards if necessary, if particularly high RAM modules are used.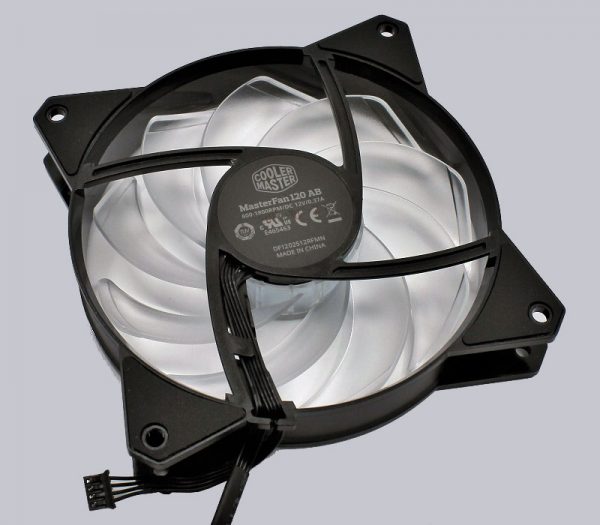 There is a foil on the ground to protect against scratches. For optimum heat transfer, the heatpipes have direct contact with the CPU (heat pipe direct touch).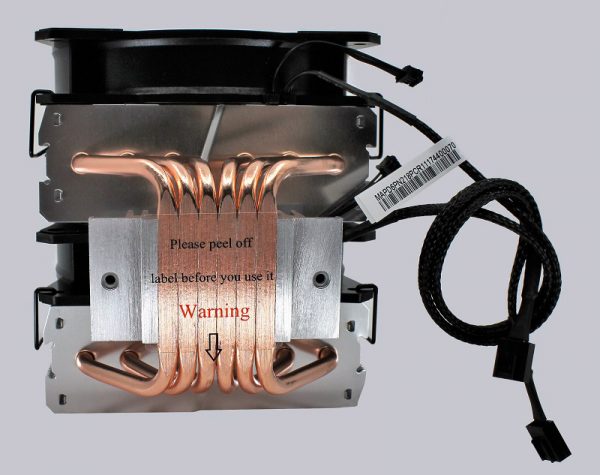 The six 6mm heatpipes finish flat with the contact surface to the CPU, but were not polished, but only roughly ground. According to Cooler Master, the contact area is supposed to increase by 45% due to the CDC 2.0 technology.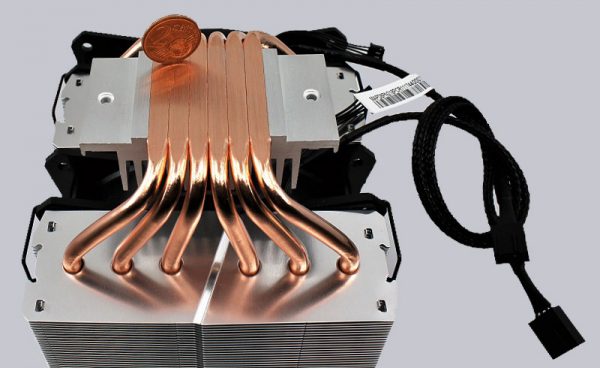 We have also created a 360 degree view of the Cooler Master MA620P, so that no detail is lost.

Cooler Master MasterAir MA620P Installation …