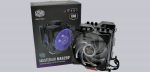 Installation …
The installation is a little more extensive, because Cooler Master provides its own backplate instead of using the standard AM4 backplate. Therefore, we first attach threaded bolts with plastic clips to the socket of the backplate …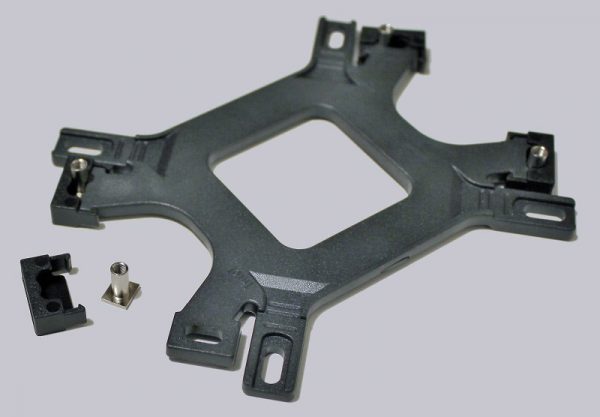 … and then screw them to the motherboard.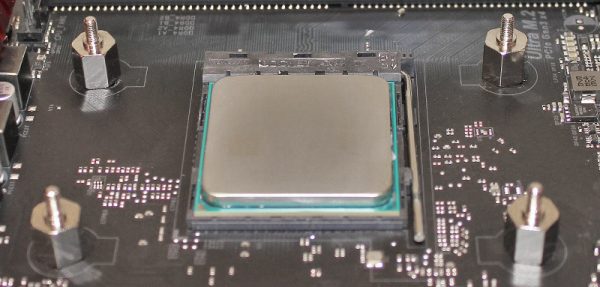 For the cooler there are holders that are screwed in advance.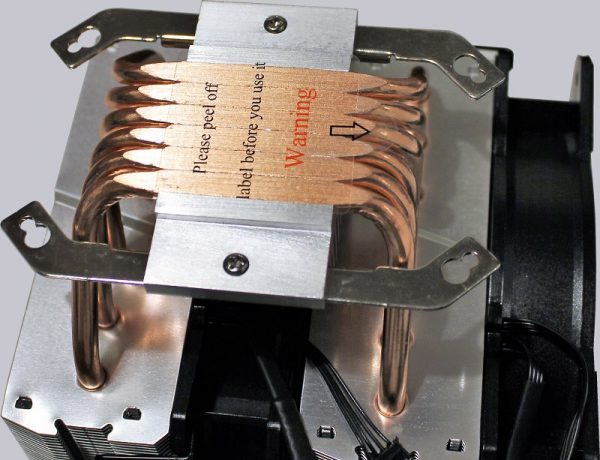 Then the cooler can be mounted. For this, nuts and a small wrench are included. The rear fan must be removed for this.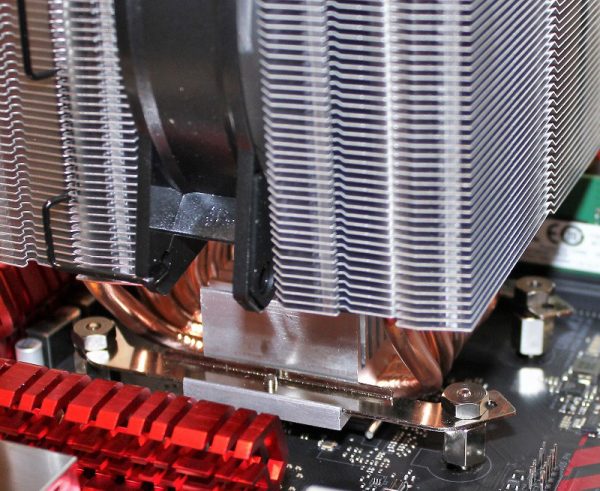 Overall, many individual steps and small parts are necessary, in addition screwing with a wrench is sometimes difficult if, for example, coolers for the voltage transformers are in the way. In the end, however, the MA620P sits securely on our AM4 test platform.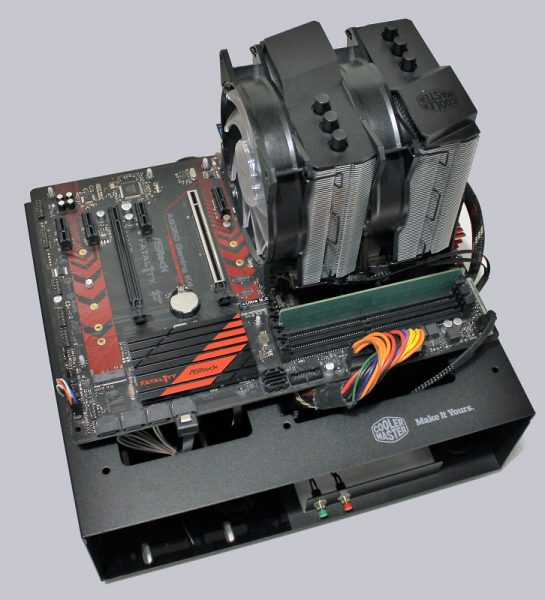 Cooler Master MasterAir MA620P test setup and results …