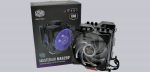 Conclusion and overall impression …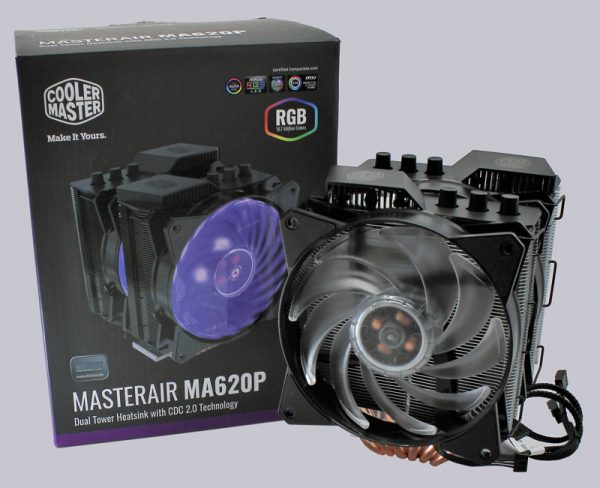 The Cooler Master MA620P leaves us with a very good impression. Even the comparison to the Noctua NH-D15, which has even more heatpipes and larger fans, does not need to shy away from the MA620P. In addition, the MA620P can score with a great RGB optics.
Only in the highest speed range, the fans are quite loud as with the MA610P. However, the cooling performance only increases so minimally that this area should best be considered only at the top end of the fan control config. Or if you are looking for new records to OC limit, because for overclockers this cooler is also excellent.
For those who have the space and want to push it to the extreme, Cooler Master optionally offers the option of mounting a 3rd fan on the back (not yet listed in the shop at the time of the review).
In terms of price, Cooler Master places itself with the MA620P at the upper end of the scale compared to comparable coolers, but as a bonus it can cite the RGB lighting, so we find the price quite reasonable.
With these good cooling results, the Cooler MasterAirAir MA620P is excellent for overclocking and thus receives our OCinside.de Overclocking Dream Award 04/2018.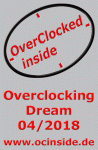 Tip: In the interactive Fit for Fan guide you can virtually fit coolers onto different motherboards and listen to many – the Cooler Master MA620P will be included in the next update.
For a comparison with other coolers, take a look at our CPU cooler chart 2016 on the Intel Core i5 PC. Here is our CPU cooler comparison 2016, tested on an Intel Core i7 PC system. And here is again our CPU cooler chart with CPU coolers before 2016. A direct comparison to our previously tested coolers is however not possible here, since the test system has changed fundamentally in the meantime.
Discuss in our forum and share experiences about the Cooler Master MA620P …
Here you can buy the Cooler Master MA620P at a reasonable price.
Read on in the hardware test area with several hardware reviews …