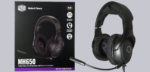 Layout, design and features …
The MH650 appears pleasingly light on first inspection, yet of high quality and robust. Here you can see the MH650 headset on the optionally available Cooler Master GS750 headset stand (not included in the scope of delivery).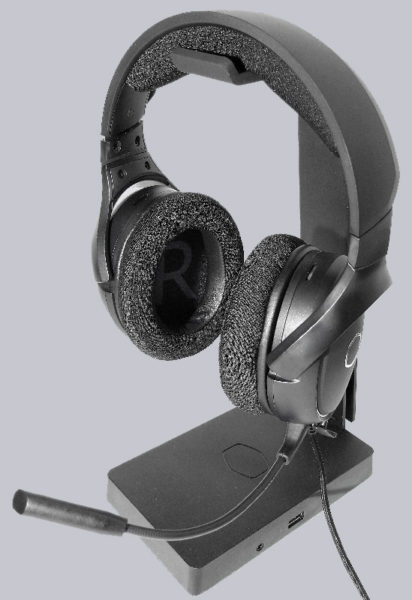 The housing is made of sturdy plastic, the ear and head pads are made of fabric and filled with foam.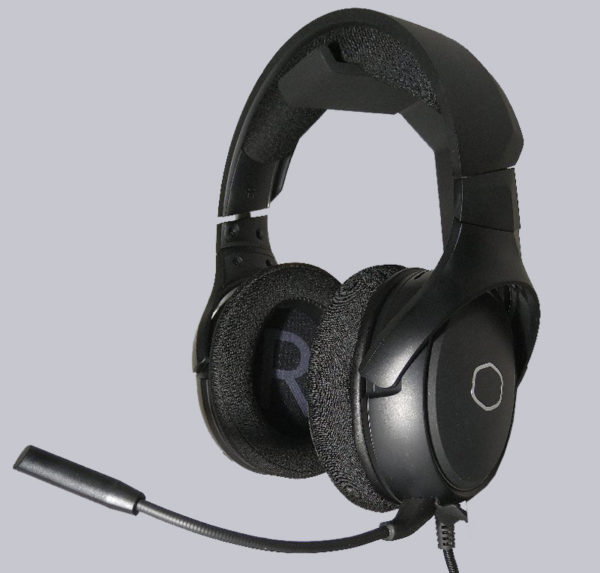 The auricles can be rotated backwards by 90° and turned vertically by a good 20°. The earpiece can be extended by 30mm on both sides thanks to sturdy metal rails, and fine catches prevent the earpiece from moving again. Thus the headset should fit on almost every head. Because the ear cups can be turned all the way back, the headset has a very flat packing size and fits into a laptop bag.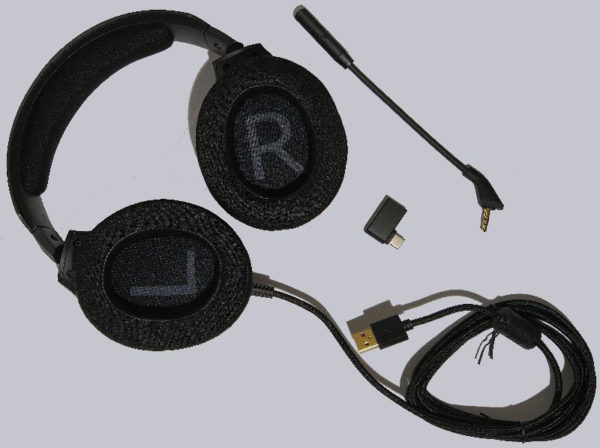 Cable attachment and microphone connection are located on the left earcup. The microphone is detachable, if not needed a small rubber tab provides dust protection. The microphone has no padding. Behind the cable attachment is a little bit hidden the volume control and behind it the button to mute the microphone. It takes some getting used to find these two controls blind.


On the right earcup there is a LED for operation and control buttons for controlling the RGB LED effects and for switching the 7.1 surround mode on and off.
On the outside of the ear cups, the RGB LEDs are located in a narrow ring. The LEDs are not addressable, so only one color of all LEDs can be displayed at a time, but this color can be freely selected from the 24-bit color space.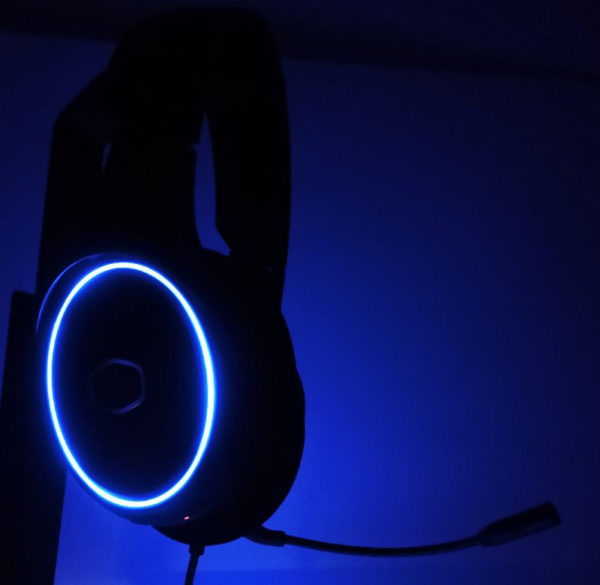 The cable is covered with textile and has gold-plated contacts.
Cooler Master MH650 Software …