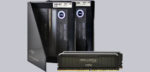 We test the new Crucial Ballistix Max RGB memory modules on OCinside.de, extensively in dual-channel and quad-channel mode and also compare the fast DDR4-4000 modules with older, slower modules to evaluate whether it is worth upgrading. Of course there is also a video with the RGB effects!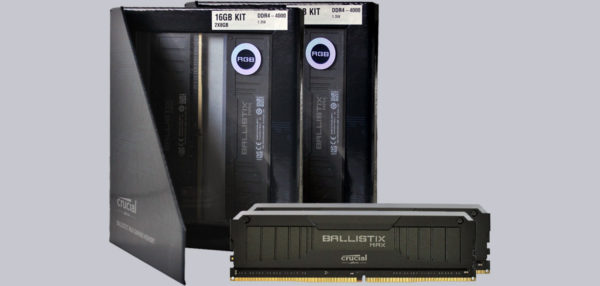 Thanks for the support …
Thanks for the support to Henro and the manufacturer Micron.
4x Crucial Ballistix Max RGB 8 GB 288-pin DIMM DDR4-4000 BLM8G40C18U4BL modules (from 2 dual channel kits BLM2k8G40C18U4BL) were tested. The price per kit is currently around 150 Euro (as of 09/2020).
Here you can buy the Ballistix DDR4 RGB RAM.
The delivery of the Crucial Ballistix Max RGB modules …
Ballistix provides the memory modules in a blister package …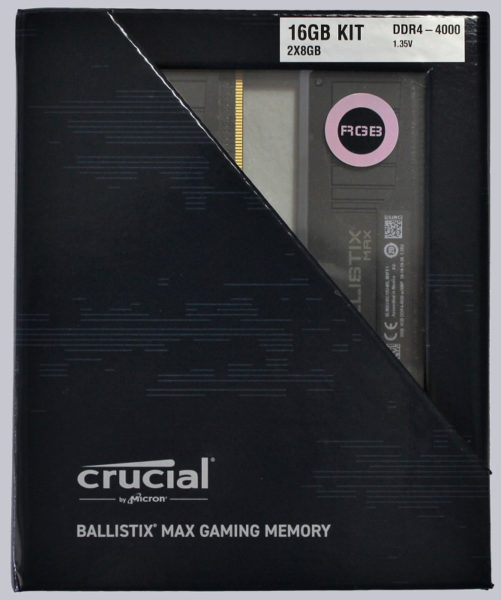 … which can be easily opened and is still securely locked for delivery.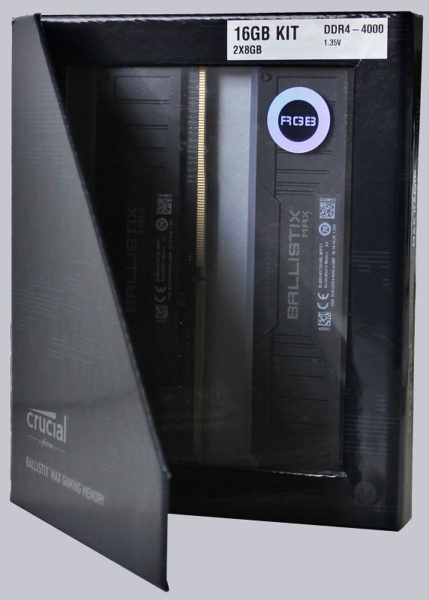 The structure is reminiscent of a DVD case.


Now let's get to the technical data first.
Crucial Ballistix Max RGB 32GB DDR4 4x 8GB DDR4-4000 technical data …