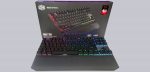 Practical testing …
For practical testing, the MK730 was tested on a gaming PC for several weeks, used for JAVA programming and is currently being used to write this test report.
The Cherry MX Red keys are very pleasant to type thanks to their linear switch characteristics and low switching resistance. The relatively long switching distance in comparison to an office keyboard is already noticeable when typing frequently and, above all, quickly in the ten-finger system, but the hands hardly tire faster than with a high-quality Office Cherry keyboard. The keyboard is relatively high at 40mm, without the palm pad it quickly became uncomfortable. Apart from that, the keys are extremely precise with very good haptic feedback. The Red Switches have no acoustic click and are the quietest Cherry MX Switches, but of course still much more audible than an office keyboard.
The hybrid key rollover has been tested several times with up to 10 different keys, not a single keystroke has not been registered.
The palm rest is well padded and serves its purpose very well. With this rest it was possible to use the keyboard much longer before the first signs of fatigue appeared on the wrists. The attachment with the magnets is unfortunately not 100% non-slip, especially in hectic situations with shooters the pad slipped a few times easily to the side.
The RGB illumination of the keys is very good.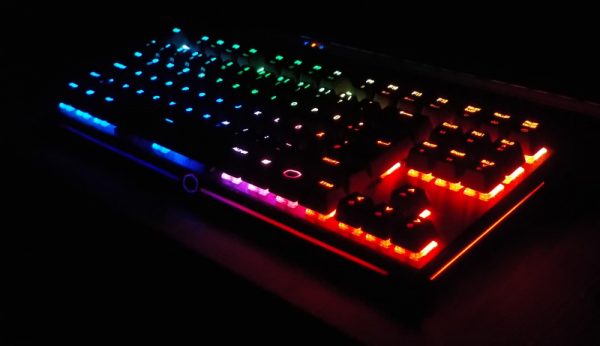 The maximum brightness is excellent and the backlight of the individual keys is almost uniform throughout, only the lower symbols, e.g. on the number keys, are illuminated a little weaker.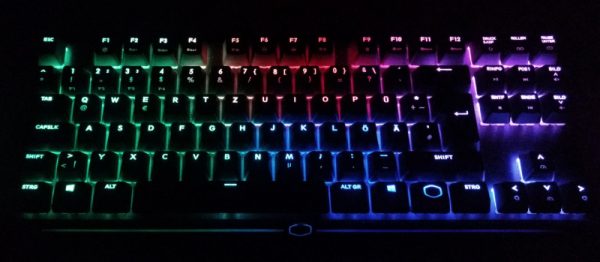 You can choose between 17 different, partly interactive lighting programs or switch between them with the push of a button, for different programs (e.g. fixed) the different basic colors are also available and effects can even be combined.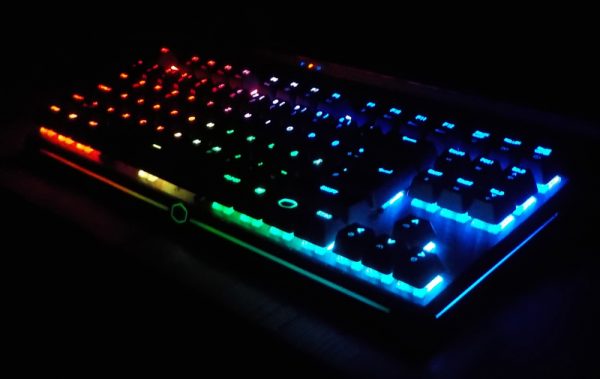 We tried the effects in the following video. Enjoy the video on our OCinside YouTube Channel.

Cooler Master MasterKeys MK730 RGB Effekte Video
Cooler Master MK730 Result and general impression …