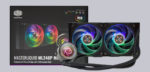 Result and general impression …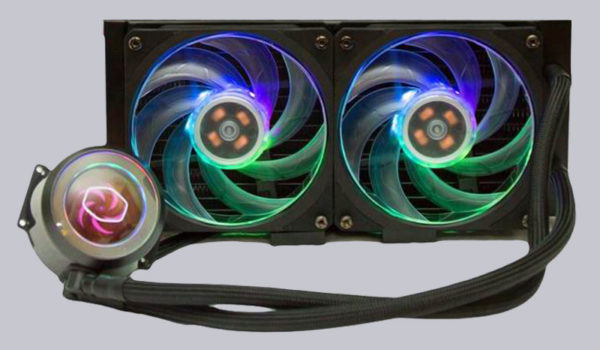 Our overall impression of the Cooler Master MasterLiquid ML240P Mirage is consistently positive!
Cooler Master adds a sheer amount of accessories to the AIO water cooler, making it compatible with any current or older PC.
Also for the RGB part there is a suitable accessory in the box for almost every imaginable application.
The Cooler Master MasterLiquid ML240P Mirage doesn't have a real weakness except for some improvement potential regarding assembly and scores with enough power reserves to cool an overclocked 6-core CPU safely. In the low speed range of the fans it remains pleasantly quiet and even at maximum speed it does not generate any unpleasant noise. Regarding RGB, the AIO is also very versatile, as our video shows and the operation of the Cooler Master RGB software is easy.
Discuss in our forum and share experiences about the Cooler Master ML240P …
Here you can order the Cooler Master ML240P Mirage AIO at a reasonable price.
Read on in the hardware test area with several hardware reviews …