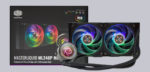 Software …
Before using the MaterPlus+ software you should install the latest firmware of the RGB controller and download the latest program version from the Cooler Master website. A data carrier with the software is not included. In the Cooler Master MasterPlus+ software you can select your RGB components from a list with a few simple clicks and virtually wire them to the RGB controller. In reality, 5 outputs are available for connecting LED components to the RGB controller, which can be multiplied by the use of distribution cables. An RGB distribution cable (1 to 3 connections) is supplied with the system.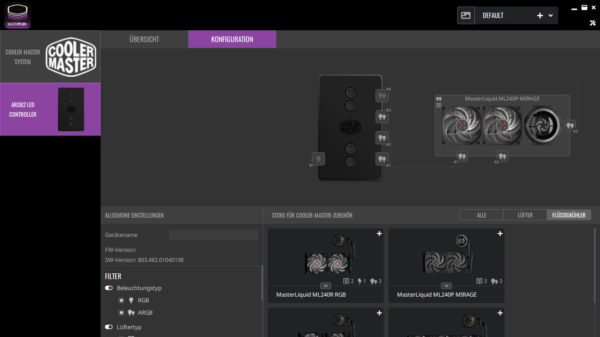 Afterwards you only have to select the desired effect from a menu …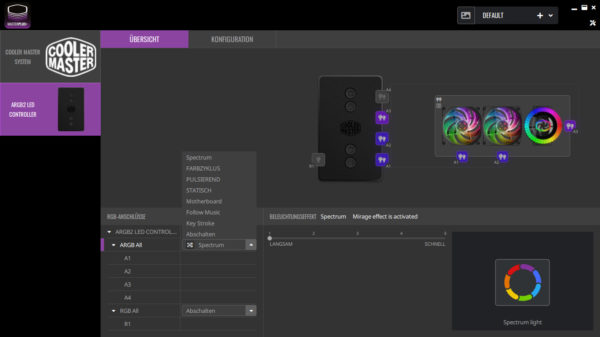 … and finally set the color and effect speed. Already the Cooler Master ML240P Mirage flashes (or not) as you would like it to.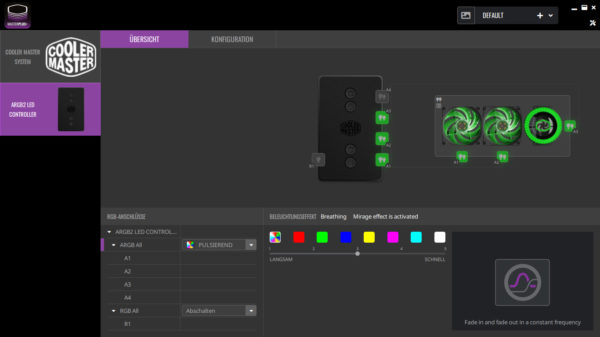 The following video on our OCinside YouTube Channel shows which effects the Cooler MasterLiquid ML240P Mirage has on the box.
Note: Please allow our cookies first to see this content!
Cooler Master MasterLiquid ML240P Mirage Test setup and results …