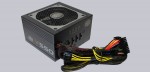 Result and general impression …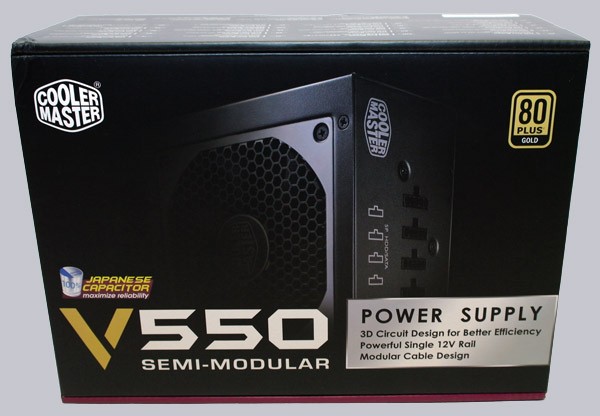 If one can speak of reason with a power supply, so the semi modular design of this Cooler Master V550S power supply is definitely in this category. Not only the cable management is reasonable, but also the processing, energy efficiency and the price for the 80PLUS Gold certified Cooler Master V550S power supply. This interactive energy cost calculator shows, that the higher price of an 80 PLUS Gold PSU can pay off against more inexpensive power supplies.
The semi-modular Cooler Master V550S or V550SM power supply is well finished and offers even for an overclocked PC a solid performance and a good adaptability to the respective PC enclosure.
As convinced cable management enthusiasts even the semi modular build PSU convinced us. The molex, floppy and SATA power cable are designed modular for individually customization of the PC system and can be installed easily in the chassis thanks to the flat design. The length of the cables are sometimes even a little longer as Cooler Master has described them and are suitable for installation in most Midi-Towers and even some Full-Tower chassis as well. The cables are high quality build and well made. Just the SATA plugs could be somewhat optimized, because the protective cap on the back of each angled SATA plug can separate.
All in all this Cooler Master V550S power supply is an excellent 550 Watt 80PLUS Gold PC power supply with high-quality 105°C capacitors and silent cooling over a temperature regulated 120mm fan at an affordable price and receives even the OCinside.de Price Tip Award 06/2015 !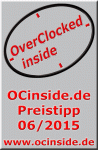 Discuss in our forum and share experiences about the Cooler Master V550S …
Here you can buy the Cooler Master VS PSU Series for a low price …
Read on in the hardware test area with several hardware reviews …