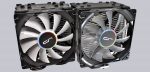 Optics …
The biggest difference between the Cryorig H7 and the H7 Quad Lumi is of course the RGB lighting! For this purpose, the H7 Quad Lumi has an additional USB port, which can be internally connected directly to the motherboard.


The lighting is then controlled conveniently via the NZXT software called "Cam".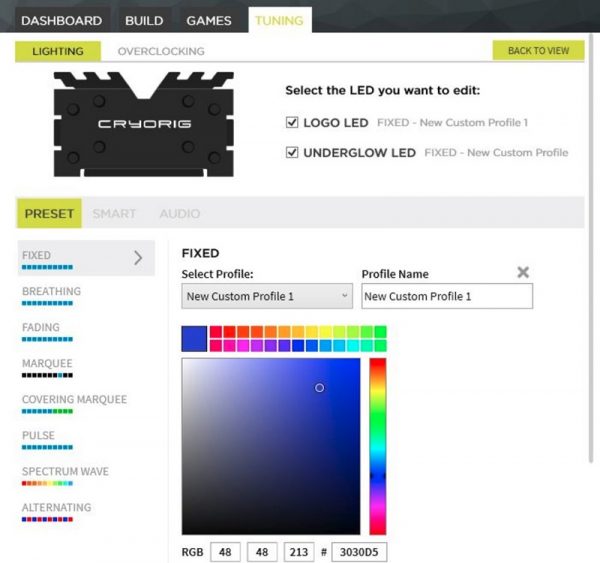 The H7 Quad Lumi fan always glows white, while the Cryorig logo on the top and the LED bar on the bottom can be individually adjusted. The lower LEDs illuminate a fairly large area of the mainboard, which together with the white fan provides a great contrast.
Not only does Cryorig come up with the usual modes, but with "Marquee", "Covering Marquee", "Pulse", "Spectrum Wave" and "Alternating", it also has very nice effects that make the H7 Quad Lumi stand out from the crowd.
What you can do with it, we show in a new video on our OCinside YouTube channel. Have fun 🙂

Cryorig H7 Quad Lumi RGB Effekte Video
Cryorig H7 / H7 Quad Lumi conclusion and overall impression …